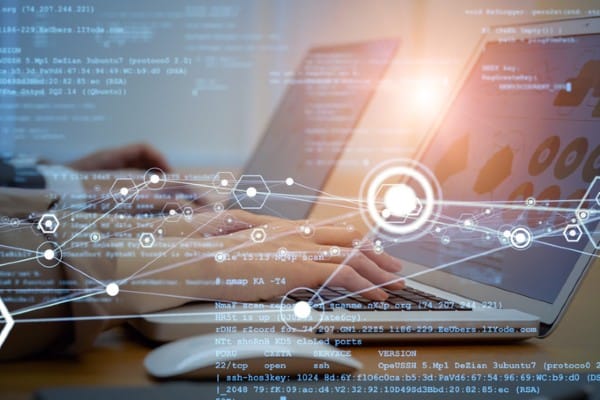 September 20, 2021 | Martin J. McDermott, DBA
Each year, tens of thousands of people like you will look for a new job, change careers, or decide to start their own business. Because of the rapid growth in technology, there is a chance you might choose to brush up on your skills. But going back to college to pursue a degree might not be necessary.
A popular and viable solution might be a career-based certificate that allows you to become more marketable and prepared to hit the ground running. If you are well-rounded in business fundamentals, you might have a competitive advantage in the job market.*
Business fundamentals include marketing, accounting, finance, management, business math and statistics, and information technology. While many of the principles have remained the same in these areas, technology has created an opportunity for you to become more effective in the business world.
The World of Marketing in the Digital Age
If you took a marketing course many years ago, you might have learned that the goal was seen as satisfying a customer's needs and wants at a profit. Promotion typically included traditional methods like advertising, public relations, personal selling, and trade promotions. While these elements still exist today and are essential, the most significant change is the shift to digital.
Advertising in magazines, newspapers, direct mail, radio, and television has gone online. Magazines and newspapers have become digital, video ads are frequently promoted on social media channels like YouTube, direct mail has shifted to email marketing, and radio is now streamed on the internet. As a result, the rules of marketing have changed.
Marketers now can get real-time results on any campaign using digital marketing. In addition, marketing campaigns have become more efficient by targeting customers that need the product versus customers that don't. Distribution and personal selling have also changed in marketing. Businesses can sell music, books, and secure reservations digitally.
Websites also allow a company to sell products 24 hours a day, 7 days a week. Selling can be provided through online webinars. Now, digital marketing is more about listening to the customer while traditional advertising is more about selling to the customer.
Another exciting change in marketing is social media. The rules for social media are different compared to traditional promotions. Social media is less selling and more about communicating and building relationships with customers. If you find yourself selling on social media versus providing more value and content to your prospective customers, you will be very disappointed.
Keeping Score Through Accounting and Finance
You might recall basic principles like debits, credits, income statements, balance sheets, cash flow statements, and return on investment if you took an accounting course. Financial statements can sometimes be intimidating to some, which isn't uncommon. For example, a recent study conducted by the FINRA Investor Education Foundation (2018) found that only 34% of individuals in the U.S. can answer four or five questions on a basic five-question financial literacy quiz correctly.
"Accounting and financial statements are similar to a sporting event. It is a way of keeping score in the competitive world of business."

—Martin McDermott, Purdue University Faculty
Similar to marketing, exciting trends are taking place in the world of accounting and finance. Paul Franklin, chair for accounting programs in the School of Business and Information Technology at Purdue Global, suggested five areas that have changed in finance and accounting. They include the following:
Big data and analytics
Automation and artificial intelligence
Cloud accounting for small to midsize businesses
Outsourcing accounting duties
Using social media to recruit new clients and employees
Notice that all of these include the use of technology.
Managing the Multigenerational and Multicultural Workforce
According to Northouse (2015), most nonprofit or for-profit organization leaders suggest that the majority of their time is spent managing people. Today's workforce offers the opportunity to work with five different generations. These cohorts include traditionalists, baby boomers, Generation X, millennials, and Generation Z.
Bea Bourne, DM, a faculty member in the School of Business and Information Technology at Purdue Global, suggests that the differences between generations in the workplace include values, motivation, beliefs, significant historical events, learning styles, and worldviews.
Managers should view these differences in generational cohorts as an opportunity and not an obstacle in the workplace. Knowing these differences between generational groups can increase one's effectiveness in terms of management and leadership.
Another significant change for managers in the workplace is diversity. While this is often thought of in terms of culture, age, race, and gender, it includes a wide variety of areas in the workplace.
Andrew Dubrin (2007) explains this notion as the diversity umbrella. Additional variables included in the diversity umbrella are ethnicity, education, mental disabilities, physical disabilities, sexual orientation, marital status, weight status, and religion. Managers who understand and appreciate diversity will be in a better position to manage and lead an organization.
How Information Technology Fits in
All the areas of the new business model impact your future in information technology. The growth of information technology has changed the way people communicate and interact with customers and employees. If you have an understanding of the areas of information technology and how they fit into the new business world, you'll have a competitive advantage over your peers.
Purdue Global and Google have partnered to codevelop a Business Fundamentals + Google IT Support Certificate. Upon completion of this certificate, you will have job-ready skills in business fundamentals and IT support. This combination of skills will give you an understanding of the four functions of management, the components of a marketing strategy, and the financial performance of an organization and IT support skills like troubleshooting and customer care, networking, operating systems, system administration, and security. Upon completion of the program, you will have earned a Purdue Global certificate and a Google IT Support Career Certificate. Request more information today.