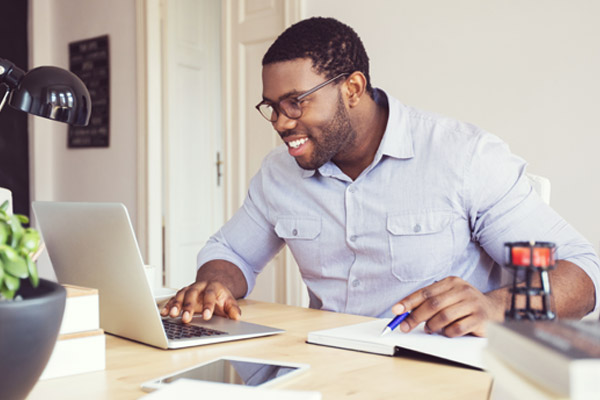 July 30, 2015 | Purdue University Global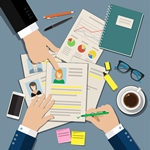 Whether you're embarking on a career for the first time or you've decided to change careers and start anew, preparing a resume is one of the first and most critical steps on your path to a rewarding job. In today's digital world where (according to the National Resume Writer's Association) 80% of resumes end up in keyword-searchable databases, your resume and online presence has become more important than ever before. While you may have years of experience, your resume can still go unnoticed online. However, by using a marketing technique called search engine optimization (SEO), you can improve your resume writing and your chances of breaking through the clutter to land your dream job.*
While you may have heard of SEO, you may not understand how it works or how it applies to you or your career. SEO tactics make web content more "findable" through search engines and in job/networking databases, such as linkedin.com or monster.com. So the more you use SEO techniques in your resume writing, the more likely you are to get noticed by a hiring manager or recruiter searching for the right candidate.
Start using these four resume tips to optimize your resume today.
1. Research, research, research.
It all starts with some online investigation. There are a few things you should look at before you actually begin your resume. First, read the resumes of people who have backgrounds similar to yours. Second, review the job postings you hope to apply for (either now or in the future). What words, phrases, and skills do they all have listed?
After a little review, you're likely to find several consistencies within the resumes and job postings. Keep track of those "buzzwords" because they can elevate your profile in search results.
2. Integrate the right keywords.
After you've done some research to determine common words and phrases, now it's time to incorporate them in your resume. For example, if you're passionate about the informational technology field and your goal is to become a software engineer, you may find that skills such as "software documentation" and "problem solving" are often listed in job descriptions. If that's your strong suit, don't miss out on a job opportunity by not including those skills in your resume.
Remember to represent yourself honestly and only add words or phrases that add to the overall value of your resume. Adding too many or unnecessary words may confuse your message.
3. Include relevant hyperlinks.
From a marketing perspective, linking to credible sources can improve your page rank within search engines. Similarly, by linking to credible sources within your resume you can provide evidence to potential employers that you're the right fit for the position.
For example, if your resume highlights your writing skills you can link to an example of your writing, such as a blog or any published content. Additionally, if you are a member of any organizations that are relevant to your work, you can link to their websites.
4. Write a striking headline.
How often do you decide to read an article that has a boring headline? Probably never. Which is why it's important for your resume to have an eye-catching headline that will keep employers interested.
A strong headline should tell a potential employer about you in just a few words. Often your job title can't explain it all, so go with something more descriptive and meaningful. If you're stumped, go back to your initial research to find out what people with similar experience state in their headlines.
Now that you're on your way to a remarkable resume, it's time to start working on that cover letter. If you're looking for more tips on how to promote yourself and accelerate your career, check out the book Personal Branding & Marketing Yourself: The "Three Ps" Marketing Technique as a Guide to Career Empowerment.
Your Path to Success Begins Here
---
Learn more about online programs at Purdue Global and download our program guide.
Request Information
Your Path to Success Begins Here
---
Learn more about online programs at Purdue Global and download our program guide.
Request Information