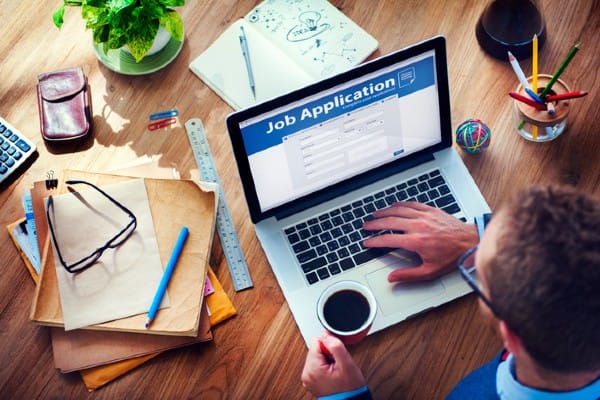 August 27, 2021 | Purdue Global
If you're considering a new job while still employed, you're not alone. According to a survey conducted by TopResume, more than 70% of people who are currently employed are open to new job opportunities if they arise. Being currently employed can also be to your advantage because you won't be as desperate to take the first offer you get. That can strengthen your negotiation position.
Looking for a job while you have one will become your part-time job, so an organized search is essential. Here are 14 tips for how to find and how to interview for a job while employed.
7 Things You Should Do While Searching for a New Job
There are some rules for how to find a new job while still working. Here are some key points to remember.
1. Do start building or tapping into your network.
Attend professional association meetings and workshops. Put yourself where you can meet potential contacts. Also, reach out to old bosses, coworkers, or others who can help you.
2. Do make sure your LinkedIn profile is complete.
Employers will check your LinkedIn profile, so update it before you begin your search. Don't, however, indicate that you're looking for new opportunities if you're worried about tipping off your current employer.
>> Check out our article, LinkedIn for Job Seekers: How to Optimize Your LinkedIn Profile.
3. Do consider using recruiters.
Some employers outsource recruiting to staffing companies or executive search firms. Research the types of roles the agency or recruiter hires for to make sure there's a good match with your goals. Also, avoid recruiters who charge for this service since most are paid by companies that are looking to hire.
>> Purdue Global's Center for Career Advancement can help you with other job-search needs.
4. Do let your prospective employer know that your job search should be kept confidential.
Secrecy is paramount, and prospective employers know this. Meet their needs by asking them to let you know if they're going to contact your employer. You can head off any difficulty this way.
5. Do try to interview during non-work hours.
This will control any questions about long "lunches" that are cover for interviews or about your wardrobe (as cited in detail below). Think about taking time off for interviews instead.
6. Do be honest if confronted by your supervisor or a manager.
No matter how much you try to control the search, your employer may be tipped off. If asked, be honest. There's nothing to be gained by lying.
7. Do keep your focus on your current job.
Above all, remember that you still have a job to do, so don't let your search distract you from your current work. It's important to show professionalism and respect for your present employer.
7 Things You Shouldn't Do While Searching for a New Job
1. Don't tell your boss or coworkers about your search.
You don't need the information to get out before you're ready and put you at risk of losing your current job.
2. Don't mention your job search on social media.
Again, don't assume your friends will keep your secret or that your boss won't stumble across your intentions. You don't need to share everything on social media.
3. Don't post your resume on job boards.
This is another way you can tip off your current employer. If you want prospective employers to have your resume, contact them directly.
>> Read our article, 15 Resume Writing Tips: How to Craft a Resume That Gets Noticed.
4. Don't use current supervisors or coworkers for job references.
This may lead to an awkward situation if they're not aware you're looking. Leave your current job out of this. You should have plenty of other people to tap for references.
5. Don't use company resources or time in your search.
This means computers, printers, or even just time at work. Remember, you wouldn't do a part-time job at your full-time place of employment, and searching for new work certainly feels like a part-time job.
6. Don't dress differently than you usually do.
Showing up for your current job in a suit or nice dress may tip your hand if this isn't your typical attire or differs from your office dress code. If your potential new position will require a different wardrobe, consider moving the time to your off-hours or change for the interview.
7. Don't say anything negative about your current employer.
When you get that interview, keep it positive, or at least neutral. Criticizing your current boss, coworkers, or company makes you seem like a negative person and a potentially difficult employee.
Learn About Getting Your Degree Online
Finding a new job while employed is a laudable goal. Although difficult, remember it's usually easier to find a job while you have one, so start your search today.
If a college degree can help you reach your career goals, learn more about Purdue Global. Our online degree programs are tailored to meet the needs of working adults. Request more information today.
---
Your Path to Success Begins Here
Learn more about online programs at Purdue Global and download our program guide.
Request Information