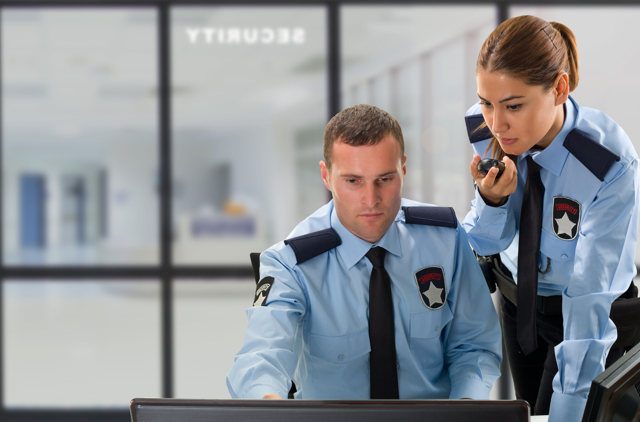 Management and Supervision Certificate in Criminal Justice
If you have an associate's degree or have worked in criminal justice, law enforcement, or the military within the past 18 months, this online criminal justice management certificate program is designed to help you qualify for managerial or supervisory criminal justice positions. With Purdue Global's web-based training, you can study the foundational knowledge and skills required to become an effective manager or supervisor without interrupting your existing personal and professional obligations.
Management and Supervision Certificate in Criminal Justice Program Highlights
This innovative program is intended to teach you to identify and understand management theories and functions central to criminal justice organizations. Your online coursework will focus on the roles managers play in establishing a successful social framework, such as:
Analyzing the role of supervisors and managers in criminal justice with a focus on leadership development and management practices
Exploring how human and organizational behavior affect organizational outcomes
Motivating personnel, supporting organizational goals and missions, managing conflicts, and evaluating employee performances
Expand to Learn More
Gainful Employment Disclosures
Access gainful employment information, including program length, tuition costs, financing options, and success rates.‡
Expand to Learn More
Admissions Requirements
Students who do not possess an associate's or bachelor's degree within the criminal justice field from an accredited institution at the time of admission may be admitted to the program after providing proof that they have been employed in law enforcement, the military, or an associated area of criminal justice within the last 18 months prior to enrollment. Admission to the program is at the discretion of the Dean and based on a review of work experience and other relevant criteria.
Expand to Learn More
Higher Education at the Highest Standards
Purdue University Global is accredited by The Higher Learning Commission (HLC) and committed to the highest standards. Our specific programs hold additional industry-relevant approvals and accreditations.
What are the Career Opportunities?
Purdue Global's Management and Supervision Certificate in Criminal Justice program is designed to provide students with specialized knowledge necessary to seek managerial or supervisory positions in a broad range of criminal justice areas.
Graduates of this certificate program can apply for leadership positions in fields such as*†:
Corrections
Corporate or environmental crime investigation
Criminal investigation
Federal or state law enforcement
Loss prevention
Private or public security
Probation and parole
Postal service inspection
Substance abuse
Social work
Request Info
What Courses Will I Take?
This certificate program is designed to help you develop the knowledge and skills related to managerial roles in the dynamic field of criminal justice. Courses include:
Crisis Management in Terrorist Attacks and Disasters
Applied Criminal Justice Ethics
Supervisory Practices in Criminal Justice
Homeland Security
Managing Criminal Justice Organizations
See All Management and Supervision Courses
Can I Afford This?
Here are some of the ways we can help lower the cost of your tuition and help you graduate sooner.
Tuition and Fees
Tuition Rates
Select Your Options
Desired Track
Only one track is available for this program.
Enrollment Location:
Online, Rockville, Indiana, Missouri, Wisconsin
Maine
Hagerstown
Iowa, Nebraska
Tuition Discount Options:
Select One
Active-Duty Military
Military Veteran
Military Spouse
International
IN Residents
Online, Rockville, Indiana, Missouri, Wisconsin
$371.00
cost per credit
---
number of credits
Tuition does not include University fees and associated program fees. View tuition and fee information or contact an Admissions Advisor for more information.
Indiana resident military veterans: tuition for online undergraduate degree and certificate programs is $220.00 per quarter credit hour.
Gainful Employment Disclosures
Access gainful employment information, including program length, tuition costs, financing options, and success rates.‡
View Disclosures
Helpful Information
Whether you are on your way up the corporate ladder or just getting started, our degree programs and certificates could help you prepare to take your career to a higher level.
View Brochures
NOTES AND CONDITIONS
*Local, state, and federal law enforcement jobs may require additional training or education including additional state-approved higher education beyond the Purdue Global degree. This program was not designed to meet any specific state's requirements, and Purdue Global makes no representations or warranties as to whether the degree or any individual courses meet such requirements. Refer to the University Catalog for additional information. Graduates of Purdue Global criminal justice programs are not eligible to attend police academies in Minnesota.
†Purdue Global cannot guarantee employment or career advancement. Prior experience may be necessary for leadership positions.
‡Purdue University acquired Kaplan University in March 2018 and created Purdue University Global, which is following the same curriculum format and instructional delivery methods as developed and used by Kaplan University. These disclosures are based on Kaplan University data reported prior to the acquisition.