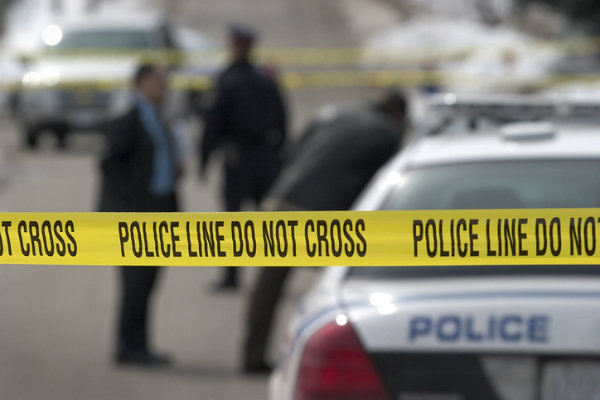 August 5, 2019 | Purdue Global
|
Updated December 23, 2020
Additional academy training and education not provided by Purdue Global may be required for law enforcement positions.
It's a calling to protect the public from the dangers they might face. With a criminal justice degree, a variety of jobs and careers in law enforcement may become available to you.* According to the Bureau of Labor Statistics (BLS), job opportunities for police officers and detectives are projected to grow 5% from 2019 to 2029.†
Criminal justice programs cover the gamut, from research methods and statistics to corrections to criminal law. This allows you to get a working knowledge of how the courts, corrections, and law enforcement function.
We talked with Purdue Global's Shane Kelley, department chair of the undergraduate criminal justice program, and Holli Vah Seliskar, department chair of the graduate criminal justice program, about what you can do with a criminal justice degree.
Do I Need a Criminal Justice Degree to Be a Police Officer?
Kelley says the answer is actually yes and no. "In some of the smaller police departments, you'll probably need a high school diploma or a GED. But the trend in the larger departments is to require at least some college, if not an associate's degree," he says. "A lot of us in the field believe that over the next 10 to 15 years, it will keep trending toward requiring at least some college."
Vah Seliskar says federal agencies, like the Department of Homeland Security and the FBI, are more likely to require a degree. "Students who want to go into federal law enforcement find that a bachelor's and, a lot of times, a graduate degree is required," she says.
How Can a Degree Expand My Criminal Justice Career Opportunities?
For those already in the field, more education can be the best next move, for a few different reasons.
"A degree in criminal justice opens up options to move up in the ranks of a law enforcement agency," Vah Seliskar says. "So there are more avenues to promotion or advancement."
Kelley agrees. "When it comes time for that one promotion and you're vying for that position with 10, 15, 20, maybe even 100 other people, what's going to make you stand out is that degree," he says.
He also points out that government positions are available to those with a degree. "How does a degree help you move into a different area of law enforcement, such as the FBI or Homeland Security? It's not only the experience but the degrees that open up those doors," Kelley says.
Another option for those with a criminal justice degree is to become an educator. According to the BLS, employment of postsecondary criminal justice and law enforcement teachers is expected to grow 9% from 2019 to 2029. With a degree, you could qualify to teach administration, criminal justice, and corrections classes.
"There are great opportunities to teach at the college level," Vah Seliskar says. "Sometimes, police officers are forced into retirement if they're injured on the job. They might want to have a bachelor's degree or graduate degree to be able to transition into teaching."
What Do You Learn in a Criminal Justice Program?
This depends on the degree you pursue. Kelley and Vah Seliskar explain the difference at the undergraduate and graduate levels.
At the Undergraduate Level
In an undergraduate program, you'll get an overview of criminal justice, says Kelley.
"You learn about the inner workings of the criminal justice system, from the courts and corrections to law enforcement, criminal procedure, and crime scene investigation," he says. "We also have electives in private security and cybercrime."
At the Graduate Level
Here, you'll dive deeper into the law, says Vah Seliskar.
"You'll look at our contemporary criminal justice system, comparative criminal justice systems, diversity and ethics in law enforcement," she says. "You'll also study research methods and criminological theory."
Management is also part of the focus of the graduate criminal justice program.
"Students learn about police culture, the police organization and decision-making processes, as well as management," Vah Seliskar says. "Whether that person becomes a police chief, sergeant, captain, or lieutenant, they need to have a well-rounded understanding of how law enforcement came to exist."
Do I Need to Be Able to Pass a Background Check to Work in Law Enforcement?
Passing a background check is vital for those who want to become law enforcement professionals. You must have no felonies and no domestic violence convictions on your record.
"Students need to have essentially a clean record," Vah Seliskar says. "After all, you're entrusted with the public morale in public service. You become a model for your community as a law enforcement agent."
Take the Next Step in Your Criminal Justice Career
Getting a degree can help you advance in your criminal justice career. From a local police department all the way up to the federal government, opportunities abound for those with a criminal justice degree.‡ Learn more about the online criminal justice degree programs at Purdue Global. If you're ready to talk to a Student Advisor, reach out today.