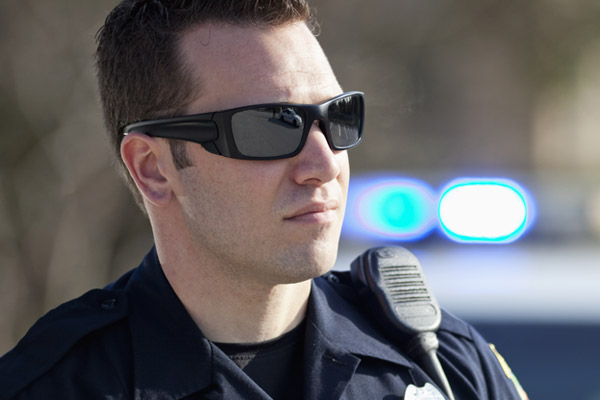 May 22, 2018 | Purdue Global
|
Updated March 17, 2020
Additional academy training and education not provided by Purdue Global may be required for law enforcement and correctional positions.
Those who choose a career in the protective services tend to possess a deep and abiding sense of justice and community responsibility. Many jobs in criminal justice maintain public safety by protecting citizens and property.
If you are interested in pursuing a career in criminal justice, there are significant differences between two of the primary paths you can take: law enforcement and corrections. Read on to discover the key differences between the two.
Law Enforcement
This type of criminal justice deals with preventing criminal activity, including apprehending and imprisoning criminals. As part of their duties, law enforcement professionals may cooperate with other law enforcement agencies, including the court system, to prosecute criminals. Law enforcement professionals can work for the city, county, state, or federal government.
Common Law Enforcement Jobs
Here are some common law enforcement jobs:
Police and Sheriff's Patrol Officers. Uniformed officers routinely patrol an area on foot or by car to maintain peace, deter crime, and assist with emergencies or accidents. Common job duties include:
Serving as first responders and normalizing the environment following a crime or accident
Assisting in apprehending criminals and providing investigative assistance
Interviewing victims, witnesses, and suspected criminals
Keeping detailed records of incidents and testifying in court
Detectives and Criminal Investigators. Detectives help solve crimes by gathering facts through observation and interviews. They keep detailed records of all investigations and make arrests. Detectives and criminal investigators may be called upon for large-scale police operations or raids and they usually specialize in a type of crime, such as narcotics or homicide.
Transit Officers. These investigators maintain order in public and private transportation systems, such as subways, public bus systems, or railroads. They provide protection to passengers, employees, and property.
How to Work in Law Enforcement
According to the Bureau of Labor Statistics (BLS), police and detective applicants must have at least a high school diploma or equivalent; however, many federal agencies and some police departments require some college coursework or a college degree. Most police and detectives must meet rigorous physical and personal qualification standards and graduate from their agency's training academy before completing a period of on-the-job training. Police academies train new recruits from 12 weeks to more than a year in both classroom and real-world environments, including community policing and self-defense field practice.
An associate's degree may help during the application and screening process and a bachelor's degree may be required to work in management. There are usually ethical and physical fitness requirements to become a law enforcement officer.
Law Enforcement Job Prospects
Police and detective jobs are expected to grow about 5% between 2018 and 2028, about as fast as average, the BLS reports.*
Corrections
Correctional officers work in prisons, penitentiaries, reformatories, and jails supervising prisoners. They may assess prisoners before they are released, or they may supervise former prisoners to help them integrate back into society and follow the rules of their release.
Common Corrections Jobs
Correctional Treatment Specialists. They develop parole and rehabilitation plans to help prisoners prior to their release. Common job duties include:
Evaluating inmates to recommend educational or counseling programs that may be beneficial
Completing case reports that predict the likelihood of re-offending and making recommendations to the parole board
Explaining the terms of the prisoner's release to them, suggesting housing and potential job programs, and creating records that track the parolee's progress
Probation Officers. Convicted criminals who receive probation rather than a jail sentence are supervised by probation officers. The officers stay in regular contact with probationers to ensure they are meeting the terms of probation and to track their progress through the probation plan.
Parole Officers. These professionals work with inmates who have been released from prison and are on parole. They help parolees re-enter society, monitor them to ensure public safety, and help them stay focused on counseling and job training.
A Note About Private Prisons
Most corrections officers are employed by a county, state, or federal agency, but they can also work within a private prison system.
There were 121,420 inmates—or 8.2% of U.S. prisoners—incarcerated in private prisons in 2017, according to the most recent U.S. Department of Justice numbers available. Before applying to work in a private prison system, do your research; there are important differences between private versus state-run and federally run prisons.
In 2016, the Department of Justice stated it would no longer use private prisons to house federal inmates because they compared poorly to federally run prisons.
How to Work in Corrections
If you're a candidate for a corrections position, you may be required to take tests that assess communication skills and psychological fitness for this high-stress job. Most corrections positions will require a bachelor's degree, according to the BLS.
Corrections Job Prospects
The BLS projects a 3% increase in corrections jobs between 2018 and 2028, slower than the national average.*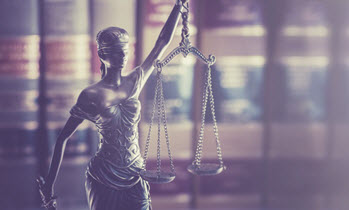 Next Steps to a Career in Law Enforcement or Corrections
A career in corrections or law enforcement can be rewarding. Due to the high-risk work environment, being well prepared before entering the field is recommended.
Although many law enforcement positions don't require a bachelor's degree, earning an associate's or bachelor's degree in criminal justice may put you ahead of other recruits.
To learn more about earning a criminal justice degree, contact Purdue Global by calling 844-787-3834. If you're ready to get started on your criminal justice or corrections journey, don't wait—apply today.
---
---
Your Path to Success Begins Here
Learn more about online programs at Purdue Global and download our program guide.
Request Information