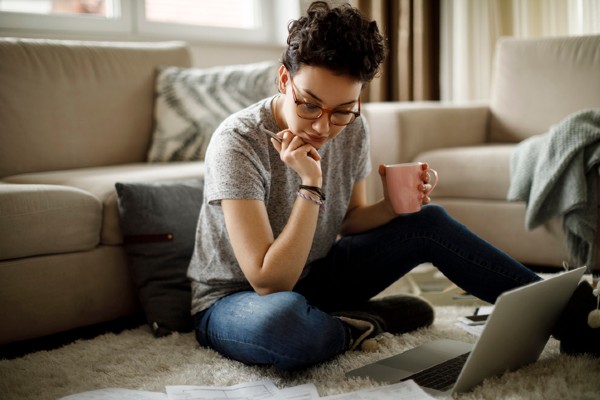 September 2, 2020 | Purdue Global
|
Updated November 3, 2021
Minority students have long been underrepresented at U.S. colleges and universities, but they're increasingly making their presence felt. The National Center for Education Statistics says that minorities now make up more than 48% of students enrolled in college, which is a much higher number than 30 years ago.
Of the 16.6 million undergraduate students enrolled in fall 2019, the NCES says 3.5 million were Latino, 2.1 million were Black, 1.1 million were Asian, 116,400 were American Indian/Alaska Native, and 45,000 were Pacific Islander.
Many scholarships, grants, and other programs are available to help racial and ethnic minority students pay for a college education. Read on to learn about the challenges facing minorities in higher education and how to find minority scholarships for college students, as well as grants.
Before you get started, you should know the proper way to apply for scholarships and grants. Take a look at our list of 10 tips for applying for scholarships.
10 Tips for Applying for Scholarships
Don't let the process of applying for scholarships and grants overwhelm you or keep you from proceeding. Here's a list of things you should know about applying for scholarships, which should make the process easier:
Make sure you are eligible. Don't waste your time or the time of the scholarship giver. When you scan scholarships, first make sure you meet the criteria. Focus on appropriate scholarships by their due dates.
Research past scholarship winners. By looking online at biographies of previous winners, you can better understand the type of person a scholarship committee is looking for.
Create a scholarship checklist. Keep on task by scheduling submission deadlines, instructions, and things to do for each scholarship you're interested in—for example, writing essays or getting letters of recommendation.
Follow instructions carefully. Applications that do not follow instructions to the letter are discarded, so be sure to provide whatever information and materials the scholarship requests.
Highlight your strengths and weaknesses. Brag about your accomplishments, such as your GPA or volunteer work. Don't neglect to talk about your weaknesses or gaps on your application, and use this chance to explain yourself. This honesty can work to your benefit.
Make time for your essay. Thoroughly review the essay question and take your time articulating an answer. Give yourself time to research your answer, and make sure to give your writing the care it deserves.
Check yourself carefully. Bad grammar, poor punctuation, and an unorganized essay can hurt your chances of receiving an award. Have someone proofread your essays and personal statements before you submit them.
Secure letters of recommendation. Get letters from people who know you well and can highlight your strengths. Provide them with the scholarship information, and give them plenty of time to compose their letter.
Be on time. Keep to your schedule so you're not waiting until the last minute. By submitting scholarships early, you free up your time to apply for more scholarships.
Make copies of all submissions. Scholarship givers can lose all or part of your application. Your copies can be your backup. By submitting early, you can protect yourself in case your application is returned or gets lost in the mail.
Scholarships and Grants
Dozens of scholarships are available for minorities in many different majors and fields of work. Some are targeted for specific minority groups, and some are available to all minorities. The list below is just a sample of the awards available to students.
Scholarships for All Minority Students
Scholarships for African Americans
Scholarships for Asian Americans
Scholarships for Latino Students
Scholarships for Native Americans
Scholarships for Additional Minority Students
Banatao Family Filipino American Education Fund
This scholarship is for those of at least 50% Filipino heritage pursuing degrees in engineering, mathematics, computer science, environmental science, or physical science.
SEED Foundation Scholarship
This scholarship is for students of Asian-Indian heritage with at least one parent of Indian ancestry.
Other Financial Aid Resources
Here is a list of other financial aid resources for all students. Find out more about federal grants, college grants, student loans, and more at the following sites.
Federal Pell Grants
Access information about federal grants from the U.S. Department of Education.
Federal Supplemental Educational Opportunity Grant
This federal grant is intended for undergraduate students with exceptional financial need.
Free Application for Federal Student Aid (FAFSA)
The FAFSA form is the starting point for applying for financial aid for college or graduate school.
Frequently Asked Questions About Financial Aid
Purdue Global provides responses to frequently asked questions about financial aid and FAFSA.
More Federal Grants
From the U.S. Department of Education, this resource provides information about other grants for students attending college or a career school.
Sallie Mae
The Sallie Mae site offers information about federal and state grants and loans to help pay for college.
Student Loan Information
This page from Purdue Global offers more information on Federal Direct Subsidized and Unsubsidized Loans, Federal Direct PLUS Loans, and Master Promissory Notes.
Earn a College Degree Online
Purdue Global provides an affordable online education for busy working adults. We offer more than 175 online programs at all levels, from postsecondary certificates to doctorates. Request more information in your area of interest today.
---
---
Your Path to Success Begins Here
Learn more about online programs at Purdue Global and download our program guide.
Request Information