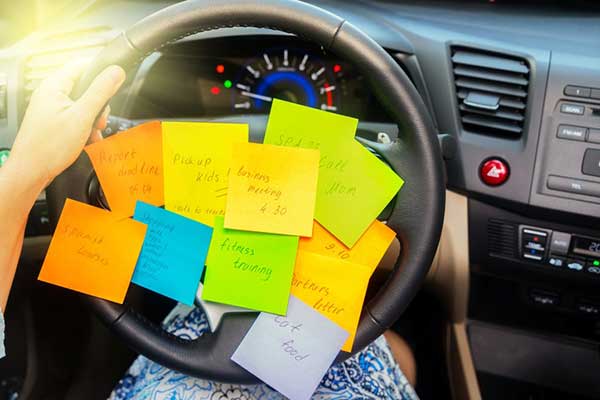 June 26, 2018 | Purdue Global
Twenty-six percent of undergraduate students are parents of dependent children, according to a 2017 report from the Institute for Women's Policy Research, and two-thirds of student parents work at least 20 hours or more a week while in college. Of course, on top of work and school, these students spend untold hours fulfilling parental duties.
To say it is challenging is somewhat of an understatement.
But there's a payoff: Earning a college degree can help you advance your career and find more meaning in your work, which is valuable to you and your family. The following resources can help set your college journey up for success.
Financial Aid
Federal and state financial aid plus grants and scholarships can help offset the costs of school. Check out these helpful sites:
Childcare Options
Look into these resources for help with childcare:
Blogs
The following sites offers tips and tools on everything from parenting, finding work-life balance, and making sound financial decisions:
Time Management Tools
Managing your time wisely is an essential skill to have as a working college student and parent. The following time management methods can help:
The Pomodoro Technique: The Pomodoro Technique is helpful for studying and schoolwork. It involves setting a timer for 25 minutes and immersing yourself in work with laser-like focus, then taking a break to recharge. Similarly, research from DeskTime found working for 52 minutes then taking a 17-minute break may be highly effective.
Time chunking: Time chunking is a time management tool that involves breaking down your responsibilities and chunking them into time frames in which you will achieve them.
Support Networks
Social support is essential for staying well-balanced amid varying responsibilities. Strengthen your social support network as a working parent and college student.
Family: Entering college isn't just an adjustment for you—it's also one for your children. Talk to them about why you're going to school and the benefits it will provide your family. Set boundaries at home that enable you to study and focus on schoolwork. If you're married or in a relationship, talk with your partner about the support you need. Show gratitude for your family when they help.
Friends: Maintaining friendships can be difficult when you're spread so thin, but social connections are vital for your mental health. Spend time with friends, even if it's getting together once a month or staying connected via social media. Your friends may not fully understand the challenges you're experiencing, but they can provide support when you need it.
Stress management techniques: Meditation, aromatherapy, journaling—read more about these and other tips on stress management for college students.
Earn a College Degree Online at Purdue Global
Purdue Global salutes working parents who are heading back to school to attain their educational goals. Our innovative online programs offer flexibility to study on the go, from any device you're on. You can study on your lunch break or before or after work, and work on assignments wherever you have a connected device.
With more than 175 online programs to choose from, you can learn the skills to enter a new field or advance in your current career. To learn more about Purdue Global, request information here.
---
Your Path to Success Begins Here
Learn more about online programs at Purdue Global and download our program guide.
Request Information