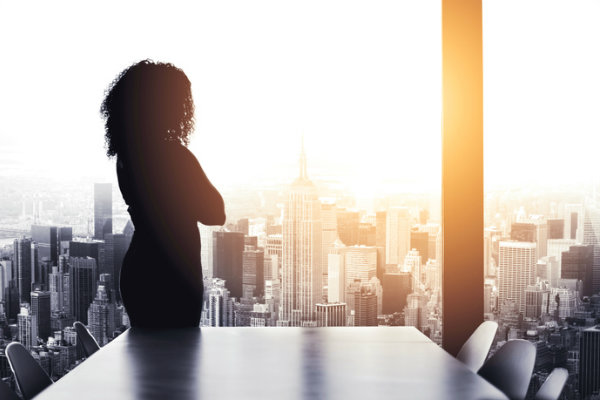 February 22, 2019 | Purdue Global
Great leaders make those around them eager to contribute. They empower others, create a positive environment, and drive results.
Fortunately for those desiring to cultivate leaderships skills, only 30% of such skills are genetic; the remaining 70% are learned, according to a study published by the U.S. National Library of Medicine. Here are five essential leadership traits that breed success, inspired by quotes from some of the world's top leaders.
1. Be Solutions-Oriented

Taking risks is inherent to leadership. Without risk, growth is more difficult to attain.
But sometimes risk leads to mistakes. That's where solutions-oriented leadership comes in. Solutions-oriented leaders:
Are future-thinking, quickly moving on from past mistakes to create better futures
Think strategically
Facilitate collaboration to come to the best resolution
Chris Meyers, the cofounder and CEO of franchise services company BodeTree, writes on Forbes that the most successful teams comprise doers, not complainers. Leaders must proactively seek solutions and offer real-time feedback to set an example for those they lead.
2. Inspire Your Team

Leaders inspire their teams to achieve, and that inspiration begins by connecting with others.
Leaders who get to know those they're leading and integrate empathy with management inspire by being:
Trustworthy
Positive
Eager to listen
Self-aware
Inspirational leadership is not fear-based. It's supportive, it's encouraging, and it requires clear communication.
3. Have a Vision in Place

Having a why is the differentiating factor for exceptional leaders, says Simon Sinek, TED Talk speaker and author of "Start With Why: How Great Leaders Inspire Everyone to Take Action." To get better results, inspirational leaders must present a purpose, cause, or belief that drives how and what organizations do. Without a why, leadership is not as effective.
Vision that motivates others:
Is clear in direction and purpose
Reflects the unique values and beliefs of an organization or team
Encourages constant growth
Makes those who abide by it feel like they're contributing to a greater cause
Vision should be communicated often and should be integrated into everyday tasks and work. Vision is evident in every action, no matter how small it seems.
4. Foster Strengths

Leaders make the most of their teams by empowering them to use their strengths. Gallup research found employees who use their strengths are:
More engaged
Less stressed
Less likely to quit
More productive
Great leaders will identify and use strengths at every opportunity.
5. Walk the Talk

Leaders do more than tell people what to do; their actions demonstrate how they expect others to act. Ways to lead by example include:
Respect people's differences.
Be willing to take and respond to feedback.
Resolve conflicts quickly.
Treat others the way you want to be treated.
Leaders who show the way have a deep understanding of the people they lead and are willing to work alongside them. They hold themselves accountable, take responsibility, and are gracious and appreciative in each interaction they have.
Become a Better Leader With Purdue Global
If you're interested in becoming a leader at work, furthering your education with Purdue Global may help you get there. We offer the education and the flexibility you require, along with online tools and resources to help you achieve your goals. Learn about our online degree programs or request information today.