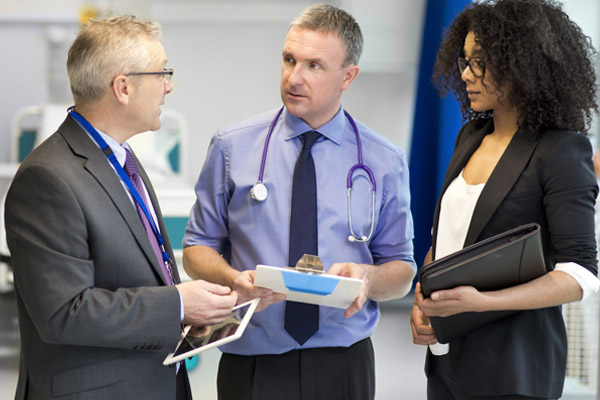 April 2, 2018 | Purdue University Global
If you enjoy a specific nursing discipline, getting certified in that specialty may help you reach your goals.* Learn what earning a nursing certification entails and how it could benefit you.
About Nursing Certification
Certification programs are created by or sponsored by professional associations and trade organizations. Certifications are earned through an assessment process and, depending on the credentialing organization, may need to be renewed every few years.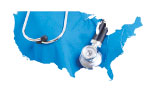 Certification differs from state licensure, which provides the legal authority for an individual to practice professional nursing. However, some state boards of nursing (such as Minnesota and California) also offer certifications, and separate requirements could be necessary to keep the certification up to date in addition to, or in lieu of, the nursing license.
Certification credentials provided by professional and trade organizations are nationally recognized and portable, meaning they are valid at any hospital or organization in any state.
Three Reasons You May Want to Earn a Nursing Certification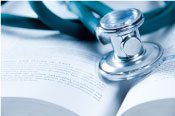 1. Certification establishes professionalism and clinical competence
Earning a nursing certification shows a commitment to excellence. It demonstrates that you are dedicated to a certain subject area and that you took the time to educate yourself further in the field. Many hospitals and physicians' offices encourage their nursing employees to become certified in their chosen fields, as it may reduce a nurse's exposure to risk.
In addition, some nursing certifications are becoming mandatory, such as those required for nurse practitioners.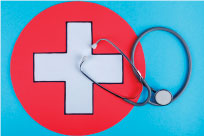 2. Certification can contribute to better patient care
Nursing certifications not only reflect a high level of specialization and competence, but also enable nurses to provide the best possible care to patients. A certification helps a nurse have the knowledge and expertise needed to provide excellent care, exercise good judgment, and ensure patient safety.
3. Certification can broaden and diversify employment opportunities
Certification can also provide more opportunities for further education and advancement. It shows that you meet national standards, which is attractive to employers.
Certified nurses can work in various settings and with many different patient groups. Dozens of certifications are available for a nurse to earn and maintain, including Family Nurse Practitioner (FNP), Certified Pediatric Nurse (CPN), Advanced Oncology Certified Nurse (AOCN), Certified Registered Nurse Anesthetist (CRNA), and Adult Gerontology Nurse Practitioner (AGNP). A number of new certifications in case management, nursing education, and professional development have also recently opened up for nurses.

How to Earn a Nursing Certification
Certification is a three-step process:
1. Review the certification eligibility requirements, which typically include a specific kind of nursing education program.

In many cases, an academic degree is one requirement of eligibility. The online Bachelor of Science in Nursing–RN-to-BSN program and the online Master of Science in Nursing program at Purdue University Global are accredited by the Commission on Collegiate Nursing Education.
2. Find a program that offers the type of qualifying education you need (use the list in the next section). One leading nursing credentialing center is the American Nurses Credentialing Center (ANCC), which offers a wide variety of specialty certifications.

Many health care associations offer nursing certification programs in their field of expertise. For example, the American Association of Diabetes Educators offers a certification program in Advanced Diabetes Management for nurses interested in becoming certified in caring for patients with diabetes.
3. Prepare for the certification examination and take the exam. Study the exam handbook, take the practice tests, and perhaps join a study group, either online or in person, to help you prepare for the exam. You must pass the exam to earn your certification.†
After you have passed the final exam and earned your nursing certificate, it is usually valid for about five years, after which you will need to renew it.
List of Certification Boards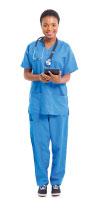 Below is a list of credentialing agencies for a variety of nursing specialties:
Earn Your Nursing Degree at Purdue University Global
Before earning any nursing certifications, you need to be educated in the field, and you may even want to earn an advanced degree. Purdue University Global's School of Nursing offers doctorate, master's, bachelor's, and associate's nursing degrees, as well as certificates and diplomas. Request information today to get on the path to earning a nursing degree.
Your Path to Success Begins Here
---
Learn more about online programs at Purdue Global and download our program guide.
Request Information
Your Path to Success Begins Here
---
Learn more about online programs at Purdue Global and download our program guide.
Request Information