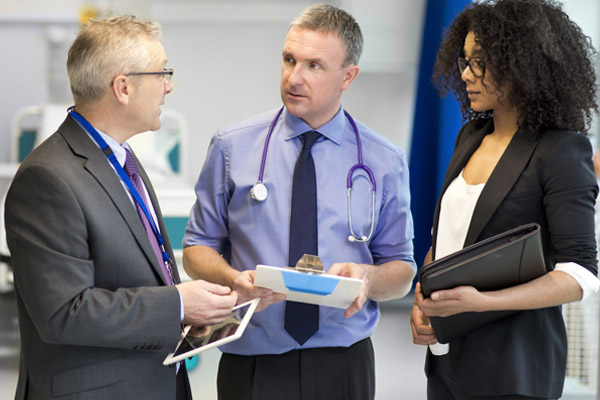 April 2, 2018 | Purdue Global
|
Updated June 10, 2022
Nursing certification demonstrates a level of expertise in a specific discipline of health care. According to the American Board of Nursing Specialties, more than 1 million nurses hold one or more nursing specialty credentials. In addition, according to the American Association of Nurse Practitioners, there are approximately 355,000 board certified nurse practitioners in the U.S. practicing in various primary care and acute care specialties.
If you enjoy a specific nursing discipline, getting certified in that specialty may help you reach your goals. Learn what earning a nursing certification entails and how it could benefit you.
What You Should Know About Nursing Certification
Certification programs are created by or sponsored by professional associations and trade organizations. Certifications are earned through an assessment process and, depending on the credentialing organization, may need to be renewed every few years.
Certification differs from state licensure, which defines the scope and role of an individual to practice professional nursing. However, some state boards of nursing (such as Minnesota and California) also offer certifications, and separate requirements could be necessary to keep the certification up to date in addition to, or in lieu of, the nursing license.
Certification credentials provided by professional and trade organizations are nationally recognized and portable, meaning they are valid at any hospital or organization in any state.
Three Ways Nursing Certification Can Help You
How Does Nurse Certification Improve Patient Care?
Certification is closely tied to improved patient care, according to several reputable organizations:
According to the American Association of Critical-Care Nurses (AACN), certification validates a nurse's specialty knowledge, experience, and clinical judgment.
A study published in the American Journal of Critical Care noted, "Certification promotes professionalism by bolstering commitment and accountability for ongoing professional development and lifelong learning."
The American Association of Neuroscience Nurses reports that certification benefits patients across a variety of nursing specialties, including emergency, critical care, rehabilitation, oncology, neuroscience, hospice, and medical-surgical.
What Nursing Certifications Are Available?
There are dozens of nursing certifications available. Below, we give you a list of almost 30 certification boards; in addition, read:
While specialties and certifications are different, there is often much crossover, and those lists can be good places to start.
Certifications are also available for nurses at varying career levels:
Certifications for Licensed Practical Nurses (LPNs)
LPNs may want certification in pharmacology to be permitted to administer medications. Other certifications are available for dialysis nursing, geriatric care, palliative and hospice care, wound care, and other areas.
The National Association of Practical Nurse Education and Services and the National Federation of Licensed Practical Nurses are the leading certification bodies for practical nurses.
Certifications for Registered Nurses (RNs)
Clinical
Clinical nurses can choose to become certified in critical-care nursing, pediatric nursing, perinatal nursing, or psychiatric nursing. Other skill-based credentials include advanced diabetes management, cardiovascular nursing, and surgical nursing.
Certification is offered by the American Nurses Credentialing Center (ANCC), the American Association of Critical-Care Nurses (AACN), the Competency & Credentialing Institute (CCI) for surgical nursing, and Cardiovascular Credentialing International for several cardiovascular credentials.
Nonclinical
Certifications are available in most nonclinical areas. For example, certification can be obtained in case management and informatics for nurse educators and nurse executives.
Certifications for Advanced Practice Nurses (APNs)
Nurse practitioners commonly practice in hospitals, clinics, and private practice, typically in a primary care or acute care role. In multiple states, nurse practitioners can practice independently and potentially own their own practice, whereas other states require a collaborative practice with a physician. Clinical nurse specialists mainly practice in hospitals and clinics, where they collaborate with physicians and other caregivers to provide advanced care. These highly skilled advanced practice nurses can become board certified in areas such as acute care, family practice, gerontology, pediatrics, or psychiatry and mental health.
Nurse practitioner board certifying organizations include the ANCC, AACN, and AANP.


How to Earn a Nursing Certification
Certification is a three-step process†:
Review the certification eligibility requirements, which typically include a specific kind of nursing education program.

In many cases, an academic degree is one requirement of eligibility. The online Bachelor of Science in Nursing: RN-to-BSN program and the online Master of Science in Nursing program at Purdue Global are accredited by the Commission on Collegiate Nursing Education.


Find a program that offers the type of qualifying education you need (use the list in the next section). One leading nursing credentialing center is the American Nurses Credentialing Center (ANCC), which offers a wide variety of specialty certifications.

Many health care associations offer nursing certification programs in their field of expertise. For example, the American Association of Diabetes Educators offers a certification program in Advanced Diabetes Management for nurses interested in becoming certified in caring for patients with diabetes.


Prepare for the certification examination and take the exam. Study the exam handbook, take the practice tests, and join a study group, either online or in person, to help you prepare for the exam. You must pass the exam to earn your certification. After you have passed the final exam and earned your nursing certificate, it is usually valid for about 5 years, after which you will need to renew it.
List of Certification Boards
The following is a list of credentialing agencies for a variety of nursing specialties:
Earn Your Nursing Degree at Purdue Global
Before earning any nursing certifications, you need to be educated in the field, and you may even want to earn an advanced degree. Purdue Global's School of Nursing offers doctorate, master's, bachelor's, and associate's nursing degrees, as well as certificates and diplomas. Request information today to get on the path to earning a nursing degree.
---
Your Path to Success Begins Here
Learn more about online programs at Purdue Global and download our program guide.
Request Information