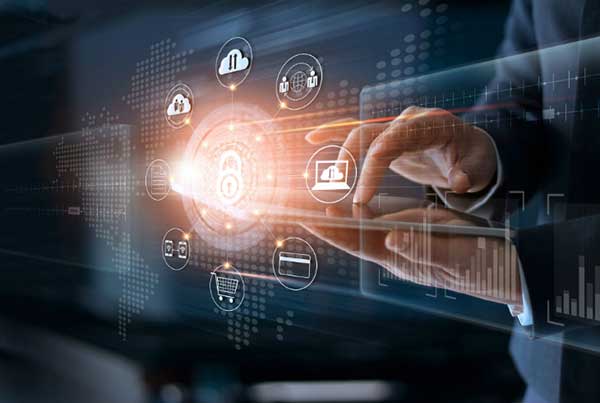 October 1, 2018 | Purdue Global
|
Updated June 11, 2022
More than half of the world's population (4.66 billion people) are online, according to DataReportal. As more businesses and people rely on the internet, cyberthreats increase. In 2020, there were 49 million victims of identity fraud, according to Javelin's 2021 Identity Fraud study, as reported by CNBC.
Data compromise incidents seem to be climbing continually, according to the Identity Theft Resource Center. The center attributes the rise to a series of unsecured cloud databases, instead of the typical data breaches.
Tech giants like Apple and Microsoft have been promising to tighten internet security. Google recently followed through by purchasing an Israeli cybersecurity startup for $500 million, according to TheStreet.
Here are some interesting cybersecurity stats, quotes, information about cybersecurity careers and how to become a cybersecurity professional.
Cybersecurity Stats
Cyberattacks are one of the biggest threats businesses and individuals face today. Consider these cybersecurity crime statistics:
Now that you've learned about the prevalence of cybersecurity threats, here's some expert insight about how to combat them.
Insights from Cybersecurity Leaders
Here's a look at some wisdom passed down from leaders in the cybersecurity field:
Cybersecurity experts agree that working to strengthen the entire cybersecurity ecosystem, including through regulations like the General Data Protection Regulation (GDPR), can help protect more businesses and individuals who are likely to be exposed to threats.
If you're interested in combating cyberthreats, read on to learn how to grow a career in cybersecurity.
Careers in Cybersecurity
With cybersecurity threats on the rise, there's expected to be a growing need for information security analysts. The U.S. Bureau of Labor Statistics expects the opportunities for information security analysts to climb by 33% from 2020 to 2030. More than 47,100 information security analyst jobs are expected to be added in the U.S. during this time.*
As of September 2021, Cyberseek reported there were almost 600,000 cybersecurity job openings throughout the U.S. Cybersecurity analysts perform a variety of duties across diverse industries. If a business cares about its cybersecurity, it will employ a cybersecurity analyst in some form. Typical duties include:
Monitor networks for breaches and conduct investigations for cyberattacks.
Recommend security enhancements.
Develop security best practices for a business or organization.
Conduct testing to identify vulnerabilities.
Considering the cost of data breaches, the role of a cybersecurity analyst is highly valuable to an organization.
Earning a Cybersecurity Degree
If you're interested in becoming a cybersecurity professional or advancing your career, consider furthering your education to learn the latest cybersecurity trends and technologies.†
At Purdue Global, we offer a bachelor's degree and master's degree in cybersecurity. The Bachelor of Science in Cybersecurity program is designed to prepare students for entry-level positions in cybersecurity. In addition to learning technical skills, students cultivate soft skills that are valuable for collaborative business settings, like teamwork, leadership, and personal presentation.
For those who already have experience in the information technology field, our Master of Science in Cybersecurity Management program focuses on the knowledge and skills related to leadership roles. Students in this program:
Review recent cybersecurity literature and industry publications to evaluate cybersecurity theories and best practices.
Research cybersecurity topics and analyze data using statistical principles.
Apply appropriate theories within cybersecurity science to evaluate and mitigate risk.
Students graduating from the master's program can be prepared to take on senior roles within cybersecurity. Some cybersecurity management and senior-level roles require applicants to have at least a master's degree in order to apply. Students also have the opportunity to learn from fellow students and make valuable networking connections that can lead to career possibilities.
Earn a Cybersecurity Degree With Purdue Global
If working in cybersecurity interests you, or you want to grow your IT career by earning a higher degree, Purdue Global offers flexible online programs in IT and cybersecurity. You can study on your own time, on any connected device, and continue to work while you go to school. Request more information today.
---
Your Path to Success Begins Here
Learn more about online programs at Purdue Global and download our program guide.
Request Information