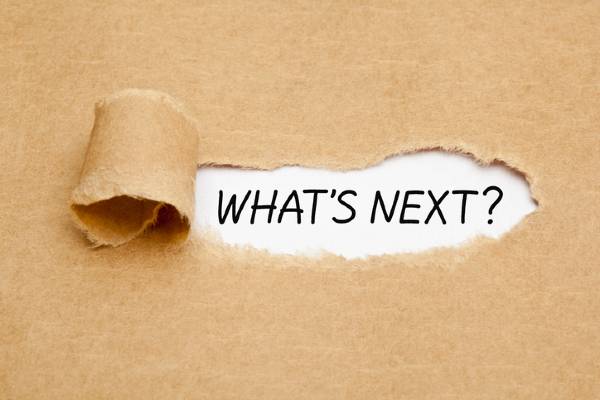 September 30, 2021 | Purdue Global
Are you considering a career change? More than half the U.S. population is, according to a recent survey conducted by Harris Poll for Fast Company. The survey found that 52% of American workers are considering a job change in 2021, and as many as 44% have actual plans in place to do so.
Should you join them on the quest to a more fulfilling career? How do you change careers, anyway? These questions and more are answered in this guide.
Changing Careers: Is It Time?
Signs it may be time to change careers:
You're always exhausted and/or sick
You feel bored, empty, and/or anxious when you think of work
You can't shake the feeling that you should be doing something else
The money's just not worth it
Your daily tasks just aren't 'you'
You've acquired new skills, education, or certifications
"Any of these could be signs that your current career is not fulfilling," says Jennifer Katz, Director of the Center for Career Advancement at Purdue Global, "and we spend too much time at work to not enjoy what we do. We see students turn that around all the time by gaining the education they need to enter a new field."
How to Change Careers in Six Steps
1. Evaluate Your Current Situation
Take an inventory of where you are and where you want to be. Make a list of the following:
Needs, preferences, and lifestyle requirements
Experience in the workplace, internships, and volunteer work; consider what you've done that's built and strengthened your skill set and knowledge
Long- and short-term goals
Education, including degrees, training, certifications, and single college courses you may have taken
2. Assess Your Interests and Skills
Now it's time to learn more about yourself. The goal is to uncover your passions, talents, and strengths, as well as your weaknesses and dislikes.
Take a career assessment. The Center for Career Advancement offers two career assessments: a quick-start one containing just six questions to get you started, and a more detailed, 60-question assessment. You can also find additional assessments and tools online.
"After you have completed your personal assessment, you should have a better perspective on which career options and industries may be right for you and can start researching the jobs and roles you may aspire to," says Katz. "You'll also have a better understanding of what you need to prepare for before you implement your job search strategies."
3. Research Careers
Several government resources, industry organizations, and websites provide information on professions and occupations.
O*NET Online—This career tool site is powered by the U.S. Bureau of Labor Statistics. It enables you to search by profession and common career titles, and gives a wealth of information including growth projections, average salaries, common job duties, education needed, skills required, and so forth.
CareerOneStop.org—Sponsored by the U.S. Department of Labor, this site provides career, training, and job search resources. If your potential future career has license requirements, check out CareerOneStop's licensed occupation career tool to help you identify license requirements in your state.
LinkedIn Groups—Find professional groups in the industry you're interested in and join. Use these groups to connect with those in the field, network, and ask questions.
Professional organizations—You'll also find professional societies and organizations for different professions. Joining a career group, attending events, networking with other members, or visiting the individual sites are great ways to learn more about a career you are interested in pursuing.
Job boards and job requirements—Visit job boards to review job requirements and the qualifications requested within the job descriptions. This is important so you can tailor your resume to the skills and experience the employer is seeking. This will also help you begin to identify potential employers to target in your search.
"Make sure to organize and document your findings so you can leverage them effectively," Katz says. "You can supplement your research findings by reading about professionals already in the field."
>> Read More: Looking for Career Ideas? 10 Ways to Brainstorm a Good Fit
4. Talk to People Who Have Those Jobs and Job Shadow If You Can
You can gather valuable information by speaking with practitioners in the field(s) you're exploring. Listening to someone who's doing it can help you make a more informed decision about entering the prospective field. To do so:
Identify people you know in the field. They can be friends, acquaintances, or contacts of others in your network. Make a list and reach out. Leverage LinkedIn.
Conduct informational interviews with those who are in the profession. Ask about a typical day in the life of that profession, any challenges they may have encountered along the way, and how they overcame them.
Attend industry webinars. These webinars on the latest trends and challenges affecting professions are also a great resource. Search "<industry> employment trends webinar" and look for webinars on the sites of relevant professional organizations.
5. Identify If You Need Additional Training/Education
What new training or education would you need to enter the field? Will your new career require a certificate or a college degree? Take note of this while researching job postings and requirements. Identifying gaps in skills, experience, certifications, or education can help you to focus your development opportunities to become more highly qualified for your future career goals.
You'll also find this information in the BLS's Occupational Outlook Handbook, which lists the typical entry-level education needed for hundreds of jobs.
6. Enroll in School or Write a Career Change Resume
If you need additional education, it's time to enroll in school. Purdue Global is an online, accredited university offering more than 175 online programs including associate's, bachelor's, master's, and doctoral degrees and certificates. Part of the respected Purdue University system, Purdue Global is tailored to the unique needs of working adults.
If you don't need any further education or training to enter your new field, your next step is to write a career change resume.
Build a resume that lists your experience, accomplishments, and any awards that speak to your qualifications for the new role. Highlight transferable skills from previous experience. Use your skills report to identify areas of strength that align with the employer's requirements. Provide examples of ways in which you've demonstrated these strengths.
"Write a cover letter to explain your interest in changing careers and how you meet the employer's needs," Katz says. "Customize your resume and cover letter for each application to illustrate your unique skills and experience that relate to the specific job for which you are applying."
>> Get Help: 15 Resume Writing Tips: How to Craft a Resume That Gets Noticed
More Resources for Career Changers
Purdue Global has articles and resources on choosing a career as well as advice on how to change careers. Visit the "Careers" section on the Purdue Global blog.
If your new career requires more education, learn about Purdue Global's online programs or request more information today.
---
Your Path to Success Begins Here
Learn more about online programs at Purdue Global and download our program guide.
Request Information