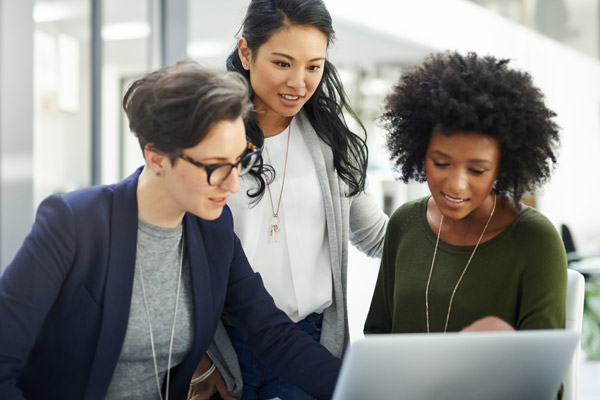 December 4, 2015 | Joel D. Olson
At the turn of the twentieth century, Thomas Edison suggested that people do not know what to do with the technology they create (1). Edison proved his own point in 1922 when he predicted that motion pictures would replace school textbooks (2). Such is the challenge of our time.
Technological innovations out strip our ability to make good use of it. E-Leadership is about managing technology and using it to lead, instead of the other way around.
The word "virtual" has been used with increasing frequency. It is commonly used to describe something that is not actual or factual, instead it is similar or "almost like" something. When applied to teams, a common understanding of "virtual" would lead to the assumption that virtual teams are not actual teams, actual teams are face-to-face, and anything else is not real. However, virtual teams are real teams. Like face-to-face teams, virtual teams are groups of people interacting interdependently towards a common purpose. Face-to-face teams are bounded by time and space. Virtual teams use technology to cross boundaries.
Virtual Teams and the New Leadership Paradigm
According to a Society for Human Resource Management survey conducted in 2012, almost 50% of American organizations use virtual teams, with 66% of multinational organizations using virtual teams (3). In 2012, Siemens conducted a study with 320 employees from 9 countries; 79% reported that they always, or frequently, work with virtual teams. However, only 44% find them to be as productive as face-to-face teamwork, 40% feel overwhelmed by the technology, 50% report insufficient trust levels, and 34% report remote team members "loafing" or not contributing their share (4). While this is a complex issue, part of the problem is the assumption that leadership is the same for face-to-face (traditional) and virtual teams.
The Internet requires a new leadership paradigm, one that integrates leadership with technology. This includes relearning and modifying prior leadership approaches. This new leadership paradigm must understand leadership in electronic virtual environments, where leaders act more like coaches than bosses and use influence instead of coercion.
Avolio et al. (5) coined the term e-leadership to describe leadership in contexts where technology mediated processes were associated with individual leadership. E-leadership is a basic change in the way followers and leaders work together on teams. (6). Avolio et al. (5) defined e-leadership "as a social process mediated by advanced information technology to produce a change in attitudes, feelings, thinking, behavior, and performance with individuals, groups and/or organizations" (page 617). Technology becomes the means of leadership.
"Virtual teams and networks demand more leadership, not less" (7). The geographic dispersion and asynchronous communication coupled with the lack of fact-to-face communication makes it more challenging for leaders to lead teams. The very nature of virtual teams works against leaders, requiring e-leaders to invest more time and effort than traditional leaders.
E-Leadership Versus Traditional Leadership
So what is different about e-leadership and traditional leadership? The leadership functions are the same, the difference is that one is mediated face-to-face and the other through technology. It is the mediation that is different. Unlike traditional face-to-face leaders limited to one communication channel, e-leaders have multiple channels with varying degrees of communication richness. E-leaders need to learn to translate face-to-face messages through appropriate varied technology.
For example, teams are teams. Early on teams need to address communication, norms, cohesion, performance, expectations, relationships, goals, and delegation. The needs of teams do not change, it is the environments that change and determine how to best address these team needs. Whether face-to-face or virtual, the needs of a team are constant. The way they are addressed is not. The ways these needs are addressed virtually are identified as e-leadership.
When a team is created, it begins as a collection of individuals. The leader is expected to produce a coherent and integrated work unit. This involves the following characteristics of team excellence (8):
a clear and elevating goal
results-driven structure
competent team members
unified commitment
collaborative climate
standards of excellence
external support and recognition
principled leadership
Without face-to-face meetings, e-leaders are left with a mix of technology replacements to accomplish these eight characteristics.
Leadership Presence and Communication Technology
An important feature of e-leadership is knowing how to enact presence through technology. An e-leader may need to compensate for low physical presence with increased efforts to build relationships via technology.
There is no "one size fits all" with communication technology, no single ideal combination of technologies for every virtual team. Communication can be asynchronous, or synchronous, or both. Available technologies involve email, chat rooms, social media, wikis, video conferences, webinars, calendaring and scheduling systems, discussion boards, shared drives, shared screens, group decision support systems, groupware, web sites, voice over IP, file and application sharing, telephone, and fax. The list keeps growing.
E-leaders require more than just communication technology—they know how to use it. The effective e-leader pairs the technology that is best for the team, task, and circumstance. Critical pairing variables include (9):
social presence (how well the technology supports personal connections)
information richness (how well the technology supports complex messages and processes)
permanence (how well the technology generates a permanent record for subsequent interaction and decisions)
symbolic meaning (how well the technology creates a context beyond the meaning of a message), experience with a technology
available technology training/support
time constraints
There has been some discussion related to which leadership style works best with virtual teams: behavioral, contingency, situational, leader-member exchange, transformation….and more (10). Given the diminished leader presence with virtual teams, traditional leader-centric styles are not as effective as leadership approaches characterized by the distribution and delegation of leadership, empowerment and transformation (11). Hierarchical leadership approaches will not be as effective on virtual teams.
Individuals are often thrust into leading virtual teams with little training or support. They assume that leadership is leadership; however, leadership is always about context. Organizations that invest in the long-term success of virtual teams with an investment in e-leadership could be prepared see significant benefits.
Dr. Olson is a faculty member at Purdue Global. The views expressed in this article are solely those of the author and do not represent the view of Purdue Global.
---
---
Your Path to Success Begins Here
Learn more about online programs at Purdue Global and download our program guide.
Request Information