Promise Opens Doors Alliance
Academic Alliances to Expand Your Teaching Opportunities
The College of Social and Behavioral Sciences is pleased to announce a partnership with Promise Opens Doors, an organization that offers an online certificate program for educators interested in working abroad and helping others learn English.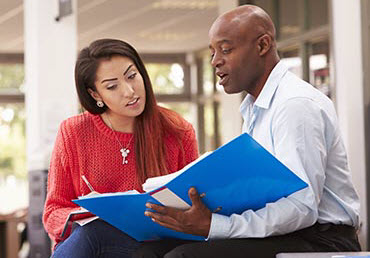 Purdue Global graduates and current students can choose to enroll in Promise Opens Doors' Teaching English to Speakers of Other Languages (TESOL) Core Certificate Program (TCCP), a 4- to 6-month program that includes an online practicum with a real-time classroom in Asia. The certificate is recognized in certain states as fulfilling part of the certification requirements to teach English as a Foreign Language to students in the U.S. Note: this program is not included in the cost of Purdue Global tuition.
In addition, our alliance provides Promise Opens Doors students, alumni, and employees and their immediate family members with a tuition reduction on Purdue Global education programs.* Speak to an advisor to learn more.
NOTES AND CONDITIONS
*Tuition reduction may not be combined with Purdue Global scholarships, grants, military tuition reductions, tuition vouchers, or other discounts or Tuition Cap or ExcelTrackTM pricing. Eligible family members include spouses, domestic partners, parents, siblings, and children.