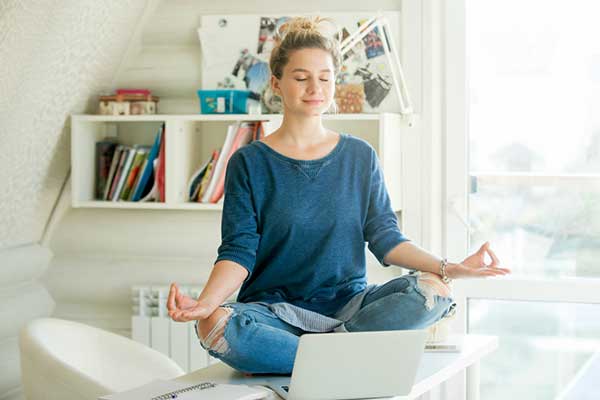 September 15, 2015 | Betty Harrison, MA, CWWS, CWWPM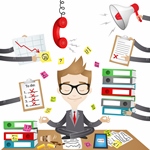 Making wellness a priority in our lives can be quite a challenge. Considering that an average full-time employee spends at least 40 hours per week at work, a large part of this challenge exists within the scope of the workday.
"Today, many companies are offering jobs with health programs or benefits which include health and wellness options," said Betty Harrison, MA, CWWS, CWWPM, chair of the Health and Wellness and Nutrition Sciences Departments at Purdue Global. "Still, for those whose workplaces have not yet joined these ranks, we have some tips to help promote wellness in the workplace, while encouraging those around us to join in," she added..
Here's Four Key Areas of Wellness Workplace Plans Should Consider
1. Nutrition—The average full-time employee eats at least one meal per day away from home. In today's fast paced and competitive work environment, this often translates into meals eaten at the desk or on the road that may be high in fat and salt, and low in fruit and vegetables. "By following a few, relatively simple tips, individuals can improve the nutritional components of each meal eaten during the work hours," said Harrison. Harrison recommends:
Set aside a few hours each week, perhaps on a Sunday afternoon, to plan and shop for healthy options.
Purchase storage containers of various sizes, and fill them with cut vegetables, fruits, single servings of whole grain cereals, one ounce portions of nuts, one ounce portions of cheese, and other nutrient dense foods so that you can just grab-and-go.
Commit to bringing a meal to work at least twice each week. The idea is to add an additional day after a month, and work your way up to five days each week.
Start a healthy recipe exchange with coworkers. Enlisting like-minded people is a great way to garner additional support for sticking to your healthy eating goals.
2. Physical Activity—Many Americans work sedentary jobs where one might think the opportunity for movement is minimal. Here Harrison recommended to:
Think in terms of adding short bouts of physical activity to your workday. Some ideas include taking a walk during lunch at least three times each week and incorporating several 10 minute walking breaks into your day. It might be a good idea to discuss this idea with your employer, which may serve to be the first step toward a new wellness culture at your workplace.
Consider the purchase of resistance balls and resistance bands to bring to the work setting. The resistance ball can replace a chair and is a great way to improve the ergonomics of a work area. The resistance band can be used while sitting at a desk to perform simple exercises that stretch and exercise muscles.
3. Stress Management—Actively manage daily stress in order to create a balanced, positive outlook on life. Harrison recommends incorporating mindfulness meditation into the workday. "Effective meditation can take just a few minutes while sitting at one's desk. Meditation provides a greater sense of calm and peacefulness enabling one to more easily manage the inevitable daily challenges we all face," explained Harrison. Check out an example of a guided 3-minute meditation.
4. Complementary and Alternative Medicine (CAM)—CAM incorporates a broad area of practices that can be used in conjunction with Western medicine to increase overall health and wellness. "One or two practices added to a wellness routine might be all it takes to make an impressive impact on personal wellness," said Harrison. Massages, yoga, meditation, and acupuncture as well as Chinese and Ayurvedic medicine are examples that should be explored.
One example Harrison specifically cites is massage. Chair massage has received positive feedback in the workplace and can be an affordable and accessible way to incorporate CAM at work. "Often local massage therapists are willing to come to a worksite and offer a free 'demo-day' with the prospect of potentially gaining a new clientele. This can be a good way to demonstrate to employers the potential benefits that offering chair massage would have to employees," said Harrison.
Commitment is Key
Finally, Harrison reminds individuals that in order to make wellness a priority in the workplace, one must commit to creating real change. "To maintain a new health behavior, you need to change your environment. You will need to apply some self-regulation techniques, and you will need to have methods for assessing progress," said Harrison. "Behavior changes are complex, so remember: One step at a time."