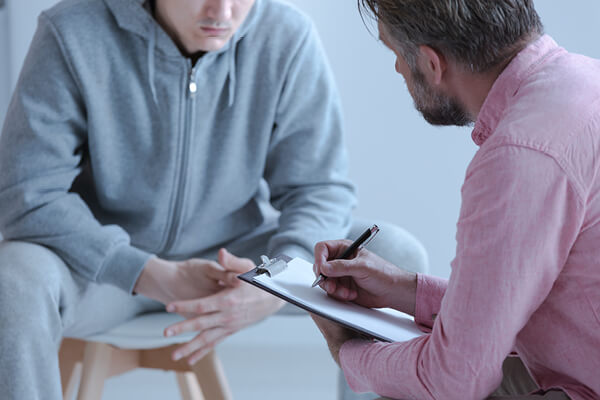 November 13, 2012 | Lisa Wright, PT, PhD

Suicide is the second leading cause of death for people 15–24 years old in the United States and the third leading cause of death in 10–14 year olds.1 Suicide rates differ between boys and girls. Girls contemplate and attempt suicide about twice as often as boys, though their attempts are not fatal as often.2 Males are particularly at risk for suicide deaths, with 5 times the death rate as females in the 15–19 year age group.3 While these statistics are grim, teen suicide is preventable. It is important first to understand the risk factors for suicide.
Risk Factors for Young People and Suicide
Recognizing issues that can trigger feelings of depression and suicidal thoughts is a big part of preventing suicide. It is important for people to understand the risk factors and signs of a possible suicide threat, and to seek professional help when needed. The following are risk factors for suicide:
Depression or other psychological condition
Previous suicide attempt or family history of suicide
Drug or alcohol use
History of physical, emotional, or sexual abuse
Social loss such as a loss of a relationship
Lack of social support, especially lack of parental support
Easy access to methods for suicide
Knowing others who have committed suicide4
Possible Warning Signs of Suicide
One of the first steps in suicide prevention is to recognize possible suicidal behavior in young people. It is important to recognize changes such as the following:
Difference in eating and sleeping habits, including gaining or losing significant weight
Behavior including:

Talk of suicide, feeling of hopelessness, suicide notes5
Personality change
Withdrawing from friends and family
Rebellious or violent behavior
Running away from home
Neglecting appearance
Physical illness or complaints such as headaches and stomachaches
Loss of interest in preferred activities and previous interests

Declining grades in school and/or poor attendance6
Each of the above can occur in young people and not indicate a serious issue, but a combination of these signs can indicate a suicide risk. It is important to determine the length of time the factors have occurred and how serious the extent of the issues. With this information, an informed decision can be made to the seriousness of the possible suicide threat.
Tips for Teachers
Know the warning signs of suicide

Make a point to educate yourself on risk factors and warning signs for suicide in young people
Learn about resources in your community so that you can act as an advocate for students

Listen to students and take any talk of suicide seriously

Young people often tell someone prior to a suicide attempt, or leaves hints such as suicide notes

Take immediate action

Understand your responsibility within your school district and follow your school's policy for immediate action
If your school does not have a crisis team, advocate for starting one 7
Prevention
Once you know the risk factors and possible warning signs of a suicide attempt, it is important to have tools for prevention of suicide. Take hints such a talk of suicide, putting affairs in order, and sudden cheerfulness after a down period seriously, as these may be signs of an impending suicide attempt.8 Support is the most important thing we can do to prevent suicide. Below are specific things you can do if you suspect a young person may have suicidal thoughts:
Know the warning signs of suicide
Be willing to talk to young people and don't be afraid to say the word "suicide." Frank discussions may demonstrate to the young person that an adult has heard his or her cries for help. It is crucial for young people to be encouraged to talk about their feelings. Be sure to be a good listener! Talk to and listen to children's friends as well, as they may have additional insight.
It is important to reassure the young person that you care about him or her and understand that no matter how terrible his or her problems seem, you are willing to help, and problems can be worked out.
Remove all lethal weapons from the premises. Guns should be removed or have a trigger lock, medication and means for asphyxiation should also be eliminated.
Seek professional help. The crisis line below is one resource, as are pediatricians. There are also many outpatient and hospital-based treatment programs available.9
Religious and cultural support may be helpful. 10
Take any hints or talk of suicide seriously. Even if you are not sure of the intent, trust your instincts, as it is critical to take immediate action and contact a mental health professional.
If you or someone you know are in a crisis and need help right away:
Call the National Suicide Prevention Lifeline at this toll-free number, available 24 hours a day, every day: 800.273.TALK (8255). This service is available to anyone, and you may call for yourself or for someone you care about. All calls are confidential.11
Conclusion
When anyone commits suicide it affects family, friends, and the community at large. It is particularly devastating when a young person commits suicide. It is important for people to recognize the risk factors and warning signs of possible suicide, and to take immediate and appropriate action. Education can be the key to preventing suicide in young people.
---
---
Your Path to Success Begins Here
Learn more about online programs at Purdue Global and download our program guide.
Request Information