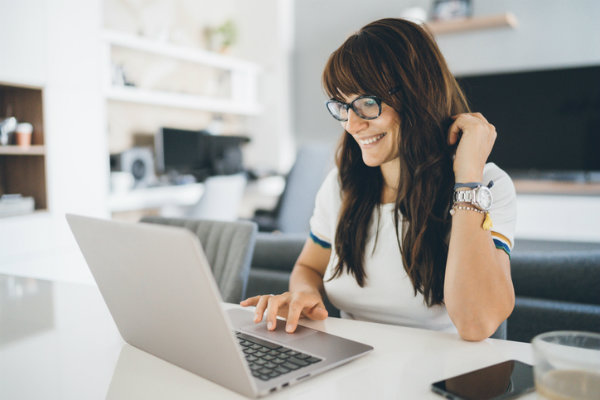 September 7, 2019 | Purdue Global
Peer-to-peer support is a vital aspect of student success in higher education.
"Students with strong peer-to-peer support structures in place stay at the institution and graduate at higher rates," says Jenny Nichols, manager of Student Life at Purdue Global. "Having a community of people to lean on helps them move forward and be successful, even in the face of roadblocks to graduation. It helps students stay on the path to their degree."
What does peer-to-peer support look like for online learners, who don't have physical classrooms and campuses to facilitate the formation of peer relationships? This article examines the importance of peer-to-peer support for online college students.
What Is Peer-to-Peer Support?
"Simply put, peer-to-peer support is students sharing their experience and encouragement with other students to help them be successful," Nichols says.
Strong peer-to-peer support facilitates community building among students. "There are going to be obstacles on the way to graduation, such as family responsibilities, difficult classes, financial issues, or other hurdles," Nichols says.
"When one student who is struggling reaches out, the others can provide solutions and support. It helps students feel that they have a place to belong, and, when that happens, they tend to remain at the university and press on to graduation."
How Do Online Learners Access Peer-to-Peer Support?
Online learners connect with other students through their classroom discussion boards. This happens often and in an organic and informal way.
The Office of Student Life is another important avenue for establishing these peer relationships.
"At Purdue Global, we offer a number of student organizations through Student Life, and students can receive academic support through our Academic Success Center," Nichols says. "We nurture the growth of peer-to-peer relationships through these organizations and their events and initiatives. This helps students connect on a more personal level."
Take, for example, the student organization Autism Speaks U at Purdue Global. This group engages both the campus community and the local community to raise awareness of autism issues, fundraise for Autism Speaks, and help those struggling with the disorder. As members carry out this work, they form important bonds with other members.
"When students work together on a fundraiser, they're not only raising funds for a mission that's close to their hearts, but they're building relationships with other students, sharing their stories, and growing their support systems with others who are striving to reach the same goal: graduation."
Persist and Succeed With Purdue Global
Purdue Global knows that when students get involved in co-curricular activities, students have better outcomes.
"When you create communities where students receive peer-to-peer support, they continue to pursue their degree, knowing that people are standing behind them."
Students at Purdue Global receive a world-class education in a flexible online format. Learn more about the Office of Student Life and the various student organizations available to you.
If you'd like to learn how you can earn a college degree while continuing to work, contact us today.
---
Your Path to Success Begins Here
Learn more about online programs at Purdue Global and download our program guide.
Request Information