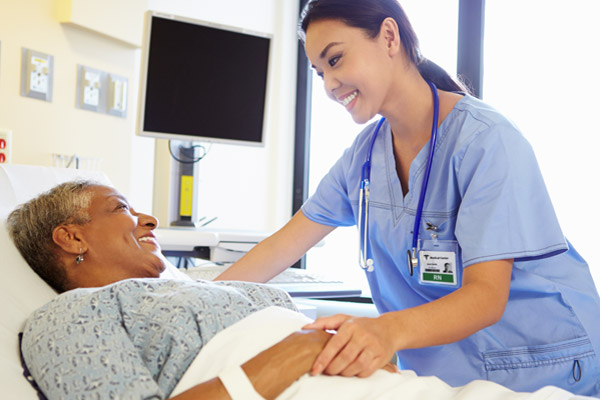 March 27, 2015 | Purdue University Global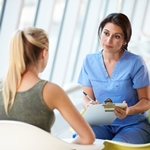 Nursing may be one of the oldest and most well-known professions, but public knowledge of this growing career field still holds some misunderstandings. Below are 9 common myths about the nursing profession-and the truths behind them.
Myth #1: Only females choose the nursing profession.
Since the start of the nursing profession, there have always been significantly more women than men in the field, and this remains true. However, studies show that men are entering the profession at an increasing rate. According to a recent U.S. Census Bureau report, "Men in Nursing Occupations," males accounted for 9.6% of all registered nurses in 2011, as compared to just 2.7% in 1970. Among licensed practical and licensed vocational nurses, males also increased in representation from 3.9% in 1970 to 8.1% in 2011.
In addition, certain specialties have an even higher concentration of men. For instance, 41% of nurse anesthetists are men, according to the same Census survey. As more men continue to join the profession, many institutions proactively recruit qualified male students, as men are well suited to both the excitement and the sometimes physical demands of the nursing profession.
Myth #2: Advancing your nursing career means you must go back to school full-time.
Many mistakenly believe that in order to advance in their nursing career they must leave the profession entirely in order to go back to school full-time. This is simply not true. Although some may choose this route, there are countless paths you can take in a successful nursing career. Once you earn your registered nurse license (RN), you may choose to complete a bachelor of science degree in nursing or pursue an advanced degree to become a nurse practitioner. Additionally, plenty of specialty degree and certificate programs exist, providing the opportunity to focus on your passion while increasing your income potential and upward mobility.
In many instances, degree and certificate programs (such as those at Purdue Global) offer options for part-time or online nursing classes, so if you are currently in the nursing profession you can enhance your education and skill set while keeping your job.
Myth #3: Nurses are only found in hospitals.
The U.S. Bureau of Labor Statistics Occupational Outlook Handbook shows that 61% of registered nurses work in hospitals in state, local, or private settings. Registered nurses and licensed practical nurses may also work in physicians' offices, nursing and residential care facilities, home health care services, and in government positions.
Further, not all nurses treat patients. Some may manage a facility and oversee the nursing staff, while others may work in a customer service role at a healthcare corporation, and many enter the teaching profession. There are so many career possibilities for a nurse.
Myth #4: Nurses work crazy hours and are at physicians' beck and call.
Without a doubt, a career in nursing can be demanding. However, this growing field also offers great flexibility. For as many nursing career options that are available, there are nearly as many variations in work schedule. While those in private practice will work typical office hours, others may work a series of 10-12 hours shifts for 3 to 4 days, with the following 3 to 4 days off. A working parent may choose to work nights to be home with children after school, while a colleague may prefer weekends.
In addition, some incorrectly assume nurses act as doctors' assistants and that they are at their beck and call. In reality, nurses treat patients daily, acting as patient advocates and educators. While a nurse may occasionally lend a doctor a hand, the majority of nurses work independently and focus on patient care. In fact, nurses almost never report to a physician, but rather to other nurses in a supervisory position.
Myth #5: It doesn't matter where you go for your nursing education.
There are many universities and colleges offering certificates and undergraduate and advanced degrees. However, not all universities are alike. You want to make sure that the school is accredited, and that the nursing professors are experts in their specific areas of instruction. Ideally, the professors, such as the professors at Purdue Global, have vast experience in the field; they may even still work in the field while they teach.
When looking at nursing schools to determine where to get or advance your nursing education, you'll also want to consider things like whether the college or university offers online nursing programs. If you want to continue working while pursuing your degree, you'll need to make sure you have the flexibility to do so while still making a living.
Myth #6: Nurses want to be doctors.
Nurses are incredibly passionate about their careers. Whereas doctors are trained to diagnose, treat, and prevent illness, nurses focus on providing patients with a holistic approach to health care. Part of what determines a nurse's success is his or her ability to empathize and relate to patients on a level that differs from doctors. Nurses choose the profession for a variety of reasons, but the close interaction and bonding with patients allows them to make a difference in patients' lives.
Myth #7: A nurse, is a nurse, is a nurse.
This myth couldn't be further from the truth. Differences in education alone are vast, with an associate's degree being the entry-level education for a registered nurse, but a nurse may also have a bachelor's, master's, or even a doctorate degree. As the career and health care field itself continues to evolve, the role of a nurse and the various segments within the profession continue to change and grow.
In fact, two of today's growing areas are the role of nurse practitioner and the Doctor of Nursing Practice (DNP) degree. A nurse practitioner is an independent, advanced health care provider offering advanced practice, treatment, and diagnosis of patient diseases. An advanced practice nurse with a DNP may practice at the highest levels of the profession.
Beyond varying educational levels, nurses can also choose to focus on a specialty-such as pediatrics, oncology, dermatology, or cardiovascular, just to name a few-or pursue a certification, which further differentiates them and can provide an enhanced earning potential.
Myth #8: Nursing is a dirty job.
While nurses often perform work in what some would consider "messy" scenarios such as drawing blood, cleaning bandages, and changing bedpans, their jobs comprise so much more. The main role of a nurse is to provide patient care, whether messy or not. In truth, nurses often witness or contribute to medical marvels. Many nurses consider themselves public servants, and believe that nursing is a calling, in addition to a well-paying and flexible career.
Myth #9: Due to a nursing shortage, it's easy to get a job.
Although it's true that a nursing shortage offers a great deal of potential for those looking to start a career or make a change, this doesn't mean that facilities are any less prudent in their hiring practices. Hiring managers still look for a strong educational background from an accredited school such as Purdue Global. The more experience you have, including unpaid experience like internships, the more appealing a candidate you will be. In addition, skills such as compassion and the ability to work well with others can help you land a great job.
In summary, choosing a career in nursing is an excellent option for both men and women-those just graduating from high school as well as those looking to make a career change later in life. The field of nursing is growing and the need for nurses is increasing, so now is the time to investigate this challenging and rewarding career!