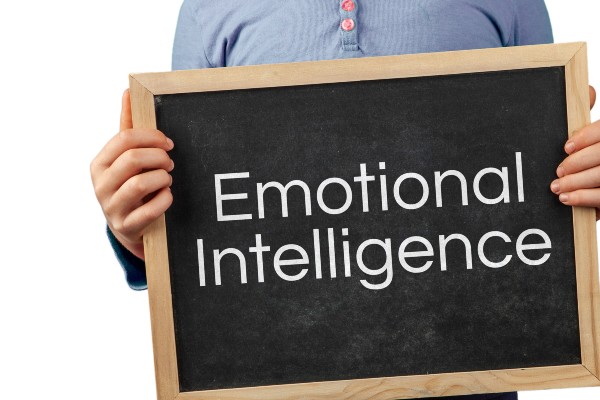 March 11, 2021 | Angela Owens, DNP
Emotional Intelligence is "a set of emotional and social skills that influence the way we perceive and express ourselves, develop and maintain social relationships, cope with challenges, and use emotional information in an effective and meaningful way," according to Multi-Health Systems, Inc.
In other words, emotional intelligence is self-awareness of emotions and the ability to recognize and anticipate the emotions of others. This information is used to cultivate and maintain relationships in professional, personal, and social situations.
Emotional intelligence in nursing is a vital part of providing the care patients need. Find out about the significance of emotional intelligence in nursing and how to improve your skills.
Why Emotional Intelligence Is Important in Nursing
Emotional Intelligence in nursing practice is important because, more often than not, nurses interact with patients and families who have challenging situations and conditions. Nurses need to understand that they are encountering patients and families in a state of emotional distress. The nurse also needs to be aware of their own emotional state and how that can impact their interactions with patients, families, and other members of the care team.
How Nurses Can Improve Their Emotional Intelligence Skills
There are formal ways to assess your emotional intelligence by using a variety of different inventories and online exams. While these tools are helpful, they require payment to have the assessment administered and interpreted. However, there are some things you can start doing immediately to learn more about your own emotions and those of others in certain situations.
Start by Paying Attention to How You Are Feeling
Ask yourself:
How are you reacting to situations at work, at home, or in school?
What factors within these settings cause you to feel upset, nervous, sad, or happy?
Why did you have these emotions?
What influenced the emotion and was it ultimately justified?
Did you go into the situation with a preconceived notion of what would be communicated?
Taking an inventory of your own emotions helps you understand how you are feeling in the current situation, as well as the possible effect your emotions could have on others.
Pay Attention to How Those Around You React
Listen and observe for cues that indicate emotions in others. Understand when you are entering a conversation that might be stressful for yourself or for the other participants.
By recognizing the potential for an emotional reaction either from yourself or from others, you can often regulate your own reaction and be understanding of the reactions of others. This sort of empathy is key when talking with patients and families in stressful situations.
Earn a Nursing Degree Online at Purdue Global
The successful nurse can synthesize emotional intelligence and nursing skills. It's vital that nurses be caring people who love helping others and want to make a difference in the world. At the same time, nurses should be focused on safety and evidenced-based care.
Purdue Global offers several online nursing degree programs, ranging from RN-to-BSN and master's degrees to postgraduate certificates and the Doctor of Nursing Practice. Contact us today for more information.