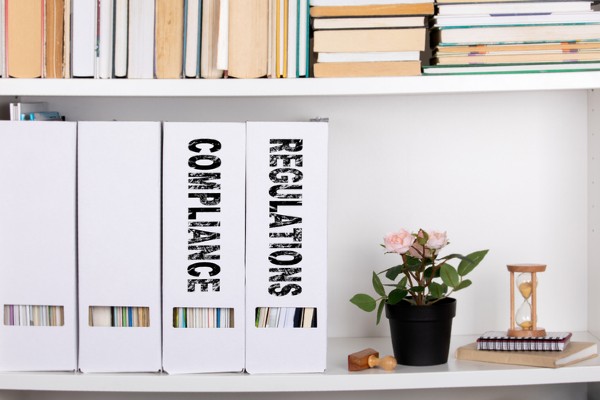 May 18, 2020 | Purdue Global
Environmental policy degree programs explore the relationship the public and private sectors have with society, economics, and the environment. With the environmental issues and policy knowledge you gain, you can apply your environmental policy degree in a variety of settings, including government agencies, nonprofit organizations, manufacturing, transportation, green construction, and more.
We talked with Robert Reiley and Eileen O'Hara, environmental policy faculty members at Purdue Global, about seven common career outcomes of an environmental policy degree: environmental compliance inspectors, water/wastewater engineers, regulatory affairs specialists, city and regional planning aids, sustainability specialists, risk management specialists and environmental scientists and specialists.*
1. Environmental Compliance Inspectors
Environmental compliance inspectors examine sources of pollution and ensure businesses comply with local, state, and federal environmental regulations, according to O*NET OnLine.
Common job responsibilities of environmental compliance inspectors include:
Inspecting records and licenses to ensure compliance
Preparing reports that outline compliance regulations and requirements
Analyzing compliance code violations and determining appropriate next steps
Job opportunities for compliance officers are projected to grow at an average rate of 4% to 6% through 2028, according to O*NET.
Where Do Environmental Compliance Inspectors Work?
"Environmental compliance inspectors are found in virtually all businesses, whether that's corporate or smaller companies," says O'Hara. "As complying with environmental requirements at the local, state, and federal levels has become more difficult, it's led to an increase in these types of jobs."
O'Hara adds that some environmental compliance inspectors work in the public sector. "There are many environmental compliance inspectors and others in environmental quality positions who help shape public policy relating to climate change and other environmental needs," she says.
2. Water/Wastewater Engineers
Water/wastewater engineers design or manage projects related to drinking water, wastewater and sewage, and flood prevention, according to O*NET. They also document water resources, compliance information, and data as needed.
"These are the people who are out in the field ensuring that all regulations relating to wastewater, solid waste, and water management are in compliance," Reiley says. "It takes quite a bit of technical knowledge and understanding of relevant laws and regulations that provide oversight for these types of industries."
Common job responsibilities of water/wastewater engineers include:
Analyzing the feasibility of water supply systems, wastewater treatment plants, or wastewater collection systems
Designing pipelines, sewers, pumping stations, and systems for wastewater collection—and sometimes designing entire wastewater treatment plants
Offering technical feedback and support to junior engineers and other personnel
Job opportunities for environmental engineers are projected to grow 4% to 6% through 2028, according to O*NET.
Where Do Water/Wastewater Engineers Work?
O'Hara says water/wastewater engineers, similar to environmental compliance inspectors, work in both public and private sectors. "This crosses both sectors because some of your waste management—wastewater, solid waste, and water delivery—is done by the private sector. For instance, I live in a community that has a public water system that is privately held and operated."
Reiley mentions the importance of understanding your state's requirements so you can work in either sector. "It depends on the state, but for many engineering jobs, you may not get hired unless you have your Professional Engineering (PE) licensure.† Every state has its own qualifications and criteria for how to get your PE, but generally, you have to be practicing for four years and take an exam," he says.
Earning an environmental policy degree can help you gain an in-depth understanding of the policies and regulations that impact the work of a water/wastewater engineer.
3. Environmental Scientists and Specialists
Environmental scientists and specialists conduct research to understand how pollutants and other hazardous materials impact the environment or health of the general public, according to O*NET. They also provide environmental recommendations based on the data they've collected and analyzed.
Common job responsibilities of environmental scientists and specialists include:
Providing scientific or professional expertise and support to government entities, environmental groups, or the general public
Collecting, analyzing, and reporting environmental data related to pollution measurements, mineral information, or water samples
Recommending acceptable regulations, standards and strategy development for environmental management
O*NET reports that critical thinking, active listening, reading comprehension, and public speaking are important skills for this career. O'Hara and Reiley add that strong data management and analytical skills are crucial.
Interpersonal skills are also valuable to environmental scientists and specialists. "They need to understand various viewpoints and guide groups to a consensus or compromise by understanding how to properly define policy objectives and state feasible goals for that policy. The type of things students learn in this program are very useful tools for doing that," says O'Hara.
Where Do Environmental Scientists and Specialists Work?
According to the U.S. Bureau of Labor Statistics, environmental scientists and specialists work in offices and laboratories. The BLS reports the top employers of these professionals as:
State governments
Management, scientific, and technical consulting services
Local governments
Engineering services
Federal government
The national projected job growth rate for environmental scientists and specialists is 8% through 2028, according to the BLS.
Reiley feels that an increase in environmental consciousness, climate change concerns, and regulations, in particular, will drive growth in this field.
"Regulations really drive the growth of these jobs," says Reiley. "The more regulations, the more jobs there are going to be in these particular fields."
4. Regulatory Affairs Specialist
Regulatory affairs specialists document and coordinate various internal regulatory processes, according to O*NET. This can include internal audits, inspections, registrations, or license renewals. They may also coordinate submitting material to regulatory agencies.
Common job activities include:
Determining whether information meets compliance and regulatory requirements
Communicating with regulatory agencies
Evaluating applicable laws and regulations to help plan an organization's plan of action
According to O*NET, those with strong communication, critical thinking, and analytical skills are well suited for the position.
For those with an environmental policy degree, this career would likely lead them to organizations that deal with climate concerns, land appropriation, and other environmental agencies.
Where do Regulatory Affairs Specialists Work?
According to the U.S. Department of Labor, regulatory affairs specialists fall under the category of compliance officers. Compliance officers primarily work in government agencies and finance and insurance institutions.
National projected employment growth for compliance officers is between 4% and 6% between 2018 and 2028.
5. City and Regional Planning Aides
City and regional planning aides, also known as community planners, help compile information from research, field work, maps, and other data sources to inform city planning, according to O*NET.
Common job activities include:
Preparing reports by using statistics and data visualization to help plan studies in areas such as population, land use, or zoning
Working with the public on complaints or requests
Researching, analyzing, and organizing information from various data sources for use in reports and special projects
According to O*NET, this role requires judgement, decision-making, reading comprehension, and a knowledge of law and government. Individuals working in this position will have to work with technology, including database and map creation software.
Where do Community Planning Aides Work?
According to O*NET, city and regional planning aides fall under the greater BLS category of Social Science Research Assistants. People in this category typically work in education services and professional, scientific, and technical services. City and regional aides would work for governments.
Overall, social science research assistant employment is expected to grow between 7% and 10% nationally between 2018 and 2028.
6. Sustainability Specialists
Sustainability specialists, sometimes called sustainability coordinators, control organizational sustainability efforts such as waste management, energy conservation, green building practices, and green procurement plans, according to O*NET.
Some common job activities include:
Creating and maintaining plans and documentation about sustainability best practices and projects
Developing sustainability project goals, plans, and strategies in collaboration with other sustainability professionals
Monitoring sustainability indicators, such as energy usage, natural resource usage, waste generation, and recycling
According to O*NET, individuals best suited for this role possess complex problem-solving skills, critical thinking ability, and inductive reasoning abilities. Sustainability specialists may encounter scientific, computer aided design (CAD), and database inquiry software while performing this job.
Where to Sustainability Specialists Work?
Sustainability specialists are categorized as other business operations specialists by the BLS. This general category was primarily employed in government and professional, scientific, and technical services in 2018.
Business operations specialist employment is expected to grow between 4% and 6% nationally between 2018 and 2028.
7. Risk Management Specialists
Risk management specialists identify, measure, and make decisions on operational or enterprise risks for an organization, according to O*NET. Their overall job function is to manage and analyze risk.
Some job duties include:
Developing contingency plans to use in case of emergencies
Analyzing areas of potential risk to the assets, earning capacity, or success of an organization
Documenting and communicating key risks a business faces
Individuals working in this role should have knowledge of economics, accounting, and public safety and security, according to O*NET. Key skills include critical thinking, reading comprehension, and systems analysis. In this role, one may encounter project management, analytical, and business data analysis software.
Where do Risk Management Specialists Work?
Risk management specialists are categorized as financial specialists by the BLS. According to O*NET, the biggest employers for this category were in financial, insurance, and government organizations.
Employment for financial specialists is expected to grow between 4% and 6% nationally between 2018 and 2028.
Additional Career Pathways and Outcomes With an Environmental Policy Degree
O'Hara notes there are other opportunities one could pursue with this bachelor's degree, including opportunities in solid and hazardous waste management, public policy, and public (environmental) health.
Such job titles include:
Compliance specialist
Environmental policy analyst
Environmental advocate
Are You Interested in Earning an Environmental Policy Degree?
If you're curious about environment-focused job opportunities and want to advance your career, a Bachelor of Science in Environmental Policy and Management can help. Purdue Global offers an online degree program with multiple start dates to suit your schedule. Get in touch today.
---
Your Path to Success Begins Here
Learn more about online programs at Purdue Global and download our program guide.
Request Information