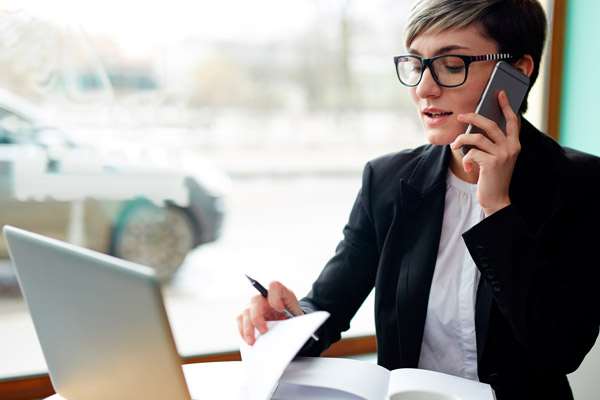 September 11, 2015 | Ramona Atkins and Gurmit Kaur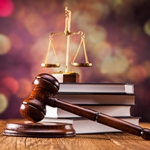 Many students with a legal studies degree may embark upon a career not knowing which career path to take, or they may have an initial profession in mind but are uncertain if that is the direction they want to go.
There are, however, a variety of options available to the legal studies student that could spark an interest. In fact, many individuals pursue multiple career paths. This article will look at some of the career areas found in the field.*
Alternative Dispute Resolution
The area of alternative dispute resolution includes positions such as arbitrator or mediator. An arbitrator or mediator involve both involve being a neutral party that that assists in confidentially helping others to resolve their disputes without going through the litigation process. The role of an arbitrator is to attempt to help parties reach a compromise with their situation. A mediator does not take sides or make decisions, whereas an arbitrator often does. An individual wishing to pursue this path needs to check with his/her state's licensure, experience, and education requirements. In addition, many positions require further education such as a law degree or a master's degree in conflict resolution or alternative dispute resolution (learn.org).
Title Examiner
Another career possibility for the legal studies graduate is that of title examiner. There is no true formal education beyond that of high school that is required. However, legal concepts pertaining to real property would be beneficial to someone wanting to pursue this as a career. Title examiners confirm that there are no restrictions upon a property's use or that it has not gone into foreclosure, thereby affirming that the property has clear title so that it can be sold. (work.chron.com).
Political Career Areas
Those who may be interested more in politics may consider pursuing a position as a legislative assistant or lobbyist. Although a legal education would be helpful for any of these careers, additional education in areas such as "a bachelor's degree, usually in political science, business, social science or public administration" is usually needed (study.com). Some of the duties of the legislative assistant may include drafting and editing legislation, bills, and rules. A legislative assistant will often be asked to write speeches regarding new legislation that is being introduced, as well as to track legislation after it is introduced along with ensuring that the legislation has the appropriate support for it to pass (study.com).
Lobbyist
Those who are passionate about specific political groups or interests may want to look into a career as a lobbyist. If a person is interested in becoming a lobbyist, one must usually have at least a bachelor's degree in a relevant field, such as political science, communications, economics, or public relations. Good communications skills as well as an overall knowledge of how the political and legislative arenas function is also needed. "They must fully understand the policy initiatives of regional, federal and international governing agencies in order to form a proper lobbying strategy to promote the interests of the organization they represent, and utilize their refined communications skills to persuade legislators to vote on public policy in favor of their clients' interests." (academicinvest.com)
Other Positions
Graduates of legal studies programs may be interested in pursuing other interesting positions such as compliance and enforcement inspector, occupational and safety health worker, or jury consultant. There are various types of compliance and enforcement inspectors. For example, an environmental inspector in this field would be required to do the following:
"Examine permits, licenses, applications, and records to ensure compliance with licensing requirements. Prepare graphic reports that summarize requirements and regulations including enforcement and chain of custody documentation. (Note how a course in evidence learning about chain of custody regarding documents may be beneficial in understanding this position.) This job would also require an individual to be able to determine the nature of code violations and actions to be taken, and issue written notices of violation; participate in enforcement hearings as necessary, as well as prepare, organize, and maintain inspection records." (onetonline.org)
Occupational and Safety Health Worker
A career as an occupational and safety health worker typically requires a bachelor's degree and on-the-job training. The typical duties for this position include: "Occupational health and safety specialists analyze many types of work environments and work procedures. Specialists inspect workplaces for adherence to regulations on safety, health, and the environment. They also design programs to prevent disease, or injury to workers and damage to the environment." (www.bls.gov) A basic legal education would be helpful with an awareness of duties and potential liabilities in the workplace.
Jury Consultant
A jury consultant would also be an occupation worth considering especially for those with a legal background. Most however have a master's degree in their field, such as a Masters in Law or even a Juris Doctorate. "A Jury Consultant helps prepare witnesses and completes research in order to make an informed jury selection. They are usually called upon if there is a concern that certain jurors may view a case with favor or distaste at a level of bias." (mastersinpsychologyguide.com)
Conclusion
An education in legal studies can provide the knowledge and skills relevant to a variety of opportunities and careers. When seeking a particular opportunity, graduates should seek assistance from their university's career services or former instructors, as well as networking with contacts who work in their field of interest. It is also exciting to know that many graduates pursue multiple legal careers during their working lives.