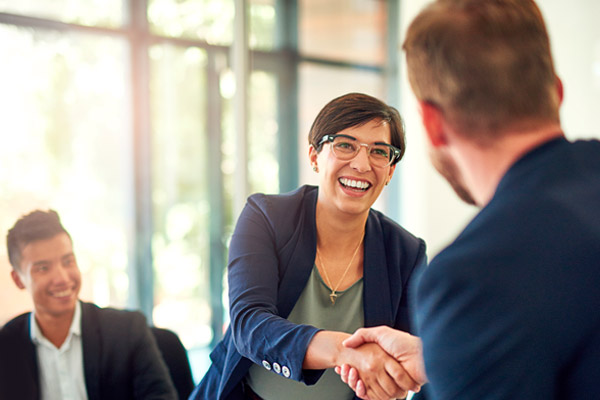 August 25, 2015 | John Berube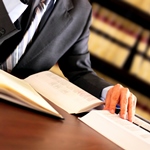 Getting Your Foot in the Door
Sometimes, the biggest challenge with legal studies careers is "getting your foot in the door." Many students may start by seeking a degree in legal studies and then look for employment opportunities. In some instances, the academic credential might be sufficient to secure an entry-level position but in other circumstances, the employer may be looking for practical experience.
Students may become frustrated, pondering how to get practical experience if practical experience is a requirement for employment. As a current student, there are a few ways you can gain some experience.
First, consider completing an internship as part of your program of study. Not only can this count for academic credit, but this offers practical experience that can be added to your resume. This is also an important way to begin the networking process. Frequently in the legal field, like other professions, networking is essential to both entering the field and advancing.
By working with attorneys and paralegals in your community, you can begin to develop relationships which can provide some opportunities that may not otherwise arise. For instance, if the people you are assisting hears of a position opening up in another law firm, they may tell you about it before the job is even posted. A recommendation from a known legal professional in the community may be a critical factor in the overall analysis of job applicants.
Second, if as a student you are unable to fit a formal internship into a program of study, you might choose to do an informal externship of sorts. Basically, you can volunteer some time working for the local legal office; although there would be no financial compensation, the same networking benefits and practical experience would be the reward.
Neither the internship nor volunteering experience has to come from the traditional law office setting. One could volunteer at a nonprofit, so long as it was legal work-working in tandem with an attorney or paralegal. One could also volunteer at a local legal aid clinic. Both opportunities provide an opportunity to give back to the community and do "good work."
One might also choose to gain valuable experience in other law-related positions by assisting attorneys who work in banks; insurance companies; legal departments of large corporations; local, state or federal agencies; and any other number of alternatives. Your experiences can be tailored to what you want to do. In addition to gaining experience, the people you end up assisting may also shed some light on what you can do with a legal studies degree.
Sometimes, you may need to look for other opportunities to get a foot in the door. Instead of starting out as a paralegal, one may need to start out as a receptionist, a legal secretary, or some other support staff. Once you are working in the law office, you can then begin that critical networking process. One tip is to discuss your academic and professional goals with colleagues; this could lead to job assignments outside of the normal routine. For example, if colleagues know you have familiarity with Westlaw research, they may ask you to conduct some research. Being able to demonstrate these skills could lead to other responsibilities and possible advancement.
This is probably the most important element to advancement: all professionals need to continually grow and develop skills. One needs to demonstrate not only the ability to master new skills but the desire to do so to an employer. If someone is able to demonstrate these traits, they will be considered when opportunities arise. If one began with an entry-level position, demonstrating an ability to conduct research, write well, draft legal forms, and pleadings and such, he or she should be able to move up to a paralegal position or other legal centric positions.
Advancing Beyond the Paralegal Position
Advancement beyond the paralegal position will depend upon the size of the law firm or legal department. If it is a large law firm with many paralegals, the paralegals with the strongest skills will be asked to work on the most challenging assignments. People who excel may also be chosen for management. As a paralegal manager, one would be responsible for hiring and training new paralegals as well as supervising the work of other paralegals.
The paralegal/legal professional with management and perhaps accounting experience could advance to law office manager; there may be other requirements or expectations to gain this type of advancement. One would no longer manage just the paralegals but would be managing the office and other personnel. They would work with the managing partners to ensure that the office runs smoothly. They are there to ensure the accuracy and effectiveness of the legal team.
And of course, some paralegals/legal professionals may want to advance further and become an attorney themselves. This is probably the best way to learn whether or not one would succeed as an attorney. Working side-by-side with them will give paralegals an accurate understanding of the day-to-day tasks and responsibilities, and whether or not they would enjoy those challenges. One would then continue on to law school and, upon successful completion of this degree and passing the bar, they could become an attorney.
Professional Development in Legal Studies Careers
Perhaps the most important goal to accomplish at each stage in one's professional development is joining professional associations. Conduct some research in the state and/or county to determine if there are professional associations for whatever position that is currently held: legal secretary, paralegal, law office manager, or any other position. Being involved in that professional association will serve many purposes.
First, involvement in a professional association will opportunities to learn new things about the profession. Updating your skills and learning new concepts will make you a better employee. Sometimes, law offices will encourage employees to join these associations by covering the costs of the dues.
Secondly, professional associations give members additional opportunities for networking. For instance, if someone was working as a legal secretary and there were no paralegal positions opening up in their current place of employment, networking with other legal professionals outside of that office could provide opportunities for advancement into a different firm or office. Perhaps someone is working for a solo practitioner and wants to transition into a larger office, or they work for an attorney that does criminal defense and they want to transition into a firm that handles other matters. This type of networking can assist you with those types of goals as well.
Finally, this type of networking will also help you to develop your personal reputation. Developing your reputation in the community is a very important element to achieve professional goals. People who are well respected will be approached about new opportunities first. This is also a key to advancement.
John Berube is a faculty member at Purdue Global. The views expressed in this article are solely those of the author and do not represent the view of Purdue Global.