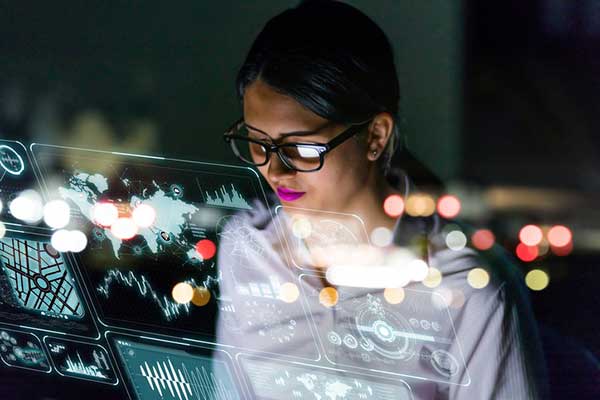 April 19, 2018 | Purdue Global
Women have played a vital role in the field of computer science and information technology (IT) developing some of the most essential components of modern IT. Just a few of the achievements women have made in IT include:
This article dives deeper into the contributions these six women have made in computer science and technology.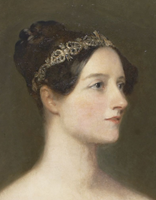 Ada Lovelace Becomes the World's First Computer Programmer
London-born Ada Lovelace (1815–1852) had a passion and gift for mathematics from a young age. She is credited with being the world's first computer programmer, as she drafted plans for how a machine called the Analytical Engine could perform computations. The machine, invented by her friend, mathematician and inventor Charles Babbage, is considered to be the first general computer. Lovelace detailed applications for the Analytical Engine that relate to how computers are used today.
Lovelace is remembered annually on Ada Lovelace Day, held on the second Tuesday of October. The international day of recognition celebrates women in science, technology, engineering, and math (STEM).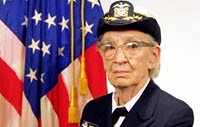 Grace Hopper Pioneers Computer Programming
American Grace Hopper (1906–1992) was an admiral in the United States Navy and a computer scientist who was one of the first programmers for the Harvard Mark I computer, which was a general purposes electromechanical computer used in the war effort for World War II, according to San Diego Supercomputer Center. In 1944, she created a 500-page Manual of Operations for the Automatic Sequence-Controlled Calculator for the computer, which detailed the foundational operating principles of computing machines.
Hopper is also the inventor of the compiler, an intermediate program that translates English language instructions into the language of the target computer. This invention influenced other computing developments, like code optimization, subroutines, and formula translation.
Hopper is remembered at the annual Grace Hopper Celebration, the world's largest gathering of women technologists.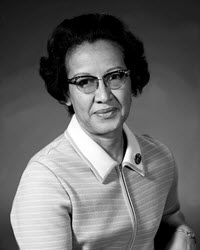 Katherine Johnson Executes Critical Space Calculations
Katherine Johnson, born in 1918, is one of the women immortalized in the 2016 book and movie Hidden Figures. A West Virginia native and American mathematician, Johnson helped confirm the accuracy of electronic computers used by NASA and performed critical calculations that ensured safe space travel from the 1950s on. She coauthored a research report that used equations for orbital spaceflight in 1960, performed trajectory analysis for the first human space flight in 1961, and ran equations on a desktop mechanical calculating machine before the 1962 orbital mission of John Glenn.
Johnson worked on calculations for Project Apollo's Lunar Lander, the Space Shuttle, and the Earth Resources Satellite. In 2015, she received the Presidential Medal of Freedom.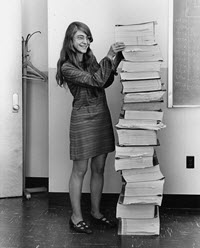 Margaret Hamilton Takes Humans to the Moon
Margaret Hamilton, born in 1936, is an American computer scientist and systems engineer from Indiana who led the Software Engineering Division of the MIT Instrumentation Laboratory. NASA credits her with coining the term "software engineering." Hamilton worked on software development for Apollo 11, the first spacecraft to complete a successful mission that placed humans on the moon in 1969. Hamilton's insistence on thorough testing is credited with the mission's success and safety of its astronauts.
The guidance software that Hamilton helped develop for Apollo was later adapted for use in Skylab, the space shuttle, and the first digital fly-by-wire systems in aircraft. Hamilton received the NASA Exceptional Space Act Award for technical and scientific contributions in 2003 and the Presidential Medal of Freedom award in 2016.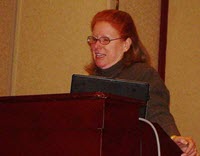 Adele Goldberg Develops the Blueprint for Graphical User Interfaces
Adele Goldberg, born in 1945, developed some of the world's most notable programming languages that have influenced modern graphical user interfaces today, according to IT History Society. Born in Cleveland, Goldberg is a computer scientist who created much of the documentation for the reflective programming language Smalltalk-80, which introduced the programming environment of overlapping windows on graphic display screens in the 1970s. She also was involved in creating influential design templates used in software design, some of which guided the development of the Apple Macintosh desktop environment.
Goldberg was the president of the Association for Computing Machinery from 1984 to 1986. Since 2014, Goldberg has been a member of the Heidelberg Institute for Theoretical Studies Scientific Advisory Board.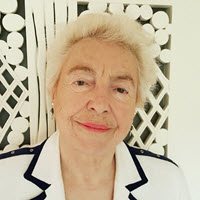 Stephanie "Steve" Shirley Founds Software Firm Devoted to Hiring Women
Stephanie "Steve" Shirley, born in 1933 in Germany, is credited with advancing the essential role of women in IT and computer programming through the launch of her software firm Freelance Programmers, now part of Sopra Steria Group. The firm, founded in 1962 in England, initially employed only women. Shirley's bio on her TED Talk page, which has had nearly 2 million views, cites one of the firm's most notable projects: the development of the black box flight recorder for the supersonic Concorde, a British passenger airline.
Today, Shirley focuses on philanthropy, including many projects related to IT, through The Shirley Foundation. She is also a public speaker and founded the Oxford Internet Institute at the University of Oxford, dedicated to studying how the internet affects social, economic, legal, and ethical issues.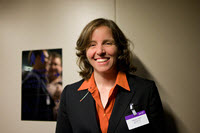 Megan Smith Promotes Net Neutrality and Tech Diversity
In 2014, Megan Smith became the first female chief technology officer of the U.S. and served in the White House until January 2017. Smith, from Buffalo, New York, was a Google executive when she took the federal government role. In her position, she conceived the idea for a tech hackathon that resulted in improved protective suits for health workers fighting the Ebola virus. She also created a White House website dedicated to women in STEM and was the chief advocate for net neutrality, coordinating key meetings that helped lead to the protection of internet freedom.
Smith is currently an advisor for Tech Job Tours, whose mission is to connect diverse tech talent with open jobs. Tech Job Tours hosts events throughout the country, which include career fairs, coding boot-camps, and speed mentoring sessions, including one-on-one connections with Smith herself.
What Will Women in IT Accomplish Next?
Women's roles in IT and computer science continue to thrive today, as women are inventing new technologies, improving programming, and providing the public with tools that can be used to lead better lives. Women in tech today have advanced government IT systems, created special effects that populate top box office movies, and devised laptop computer developments that enable work from home and bring-your-own-device environments.
If you're interested in technology, the Purdue Global School of Business and Information Technology has five online IT degree programs that prepare students for work in the IT field.
---
---
Your Path to Success Begins Here
Learn more about online programs at Purdue Global and download our program guide.
Request Information