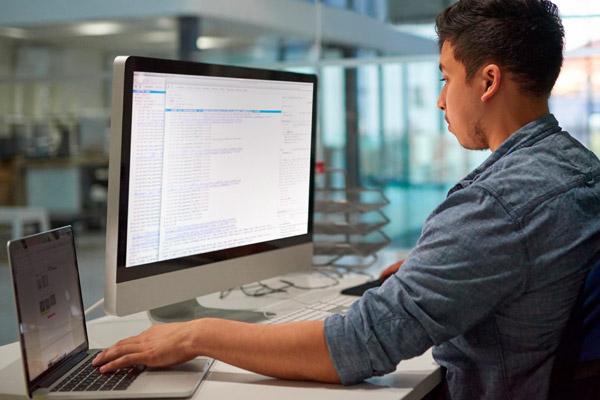 August 18, 2015 | Purdue University Global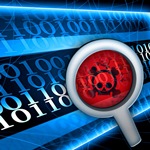 "We are fighting a cybersecurity war," Purdue Global professor and IT veteran Dr. Rhonda Chicone warned in a recent interview.
This war, silently raging in cyberspace, is shaking our faith and trust in companies' and even government agencies' ability to safeguard our personal information. If you are one of the millions of people who shop, bank, and pay bills online, or maybe even drive a Wi-Fi enabled car, you are increasingly a potential victim. In fact, your chances of becoming a cybercrime victim have risen significantly over the last 2 years.
Is Anybody Really Protected?
Home Depot, eBay, Chase, Target, AT&T—the list reads like a "who's who" of American corporations. Unfortunately, one thing they all have in common is each has suffered a major IT security breach within the last 2 years. Even tech giants Apple and Google aren't immune to intrusions.
And, if discovering your sensitive information is increasingly vulnerable to criminals is not unnerving enough, these attacks not only target commerce—the Federal Bureau of Investigation, Office of Personnel Management, Internal Revenue Service, and Department of Defense have all also been hacked within the last few years. Cyberwarfare is fought on an international scale, and no one is immune to attack as criminals, terrorists, and activists seize the opportunity to breach security as a way to make money, instill fear, and advance their causes.
Last year's attack on JP Morgan Chase, in which hackers gained access to the private information of roughly 83 million clients, was one of the largest attacks on a bank, and an ominous sign of the susceptibility of America's financial institutions.
And, it appears that with the proliferation of personal, portable devices within the workplace (known as "BYOD" or "bring your own device") we are at greater risk than ever: "The cloud and mobile now play a big part in the vulnerability of our data," Chicone stated.
What Kind of Cybersecurity Jobs Are Available in IT as a Result of Growing Cyberattacks?
In response, many organizations have begun hiring full-time "ethical hackers" or "white hats" to fight the constant threat of attack. These IT professionals serve as the "knights in shining armor" for companies and government agencies. Instead of trying to steal information from computers and exploit it for themselves, ethical hackers are hired to help companies find holes in security, close "back doors," and plug gaps in cybersecurity.*
White hats hack an organization's systems to come up with recommendations for fortifying them against such threats. In addition, white hats try to replicate some of the destructive techniques a real cyberattack might employ. They also teach company leaders and employees how to protect sensitive information.
Building an Army of Cyberwarriors
The increased threat of a potentially devastating cyberattack has caused many organizations to start actively recruiting ethical hackers.
In fact, the U.S. military recently announced an aggressive hiring initiative to beef up its team of white hats. The Pentagon, too, plans to hire up to 3,000 trained IT professionals to help fend off malware attacks that, officials say, are targeting the Defense Department's infrastructure every day.
"Companies and government agencies can't fill IT security positions fast enough," said Dr. Chicone. "We need a pipeline of qualified, well-rounded IT professionals to protect the intellectual property of these organizations."
What Does It Take to Be a Cyberwarrior?
According to the Bureau of Labor Statistics, the path to a cybersecurity career usually includes a bachelor's degree in a computer-related field. Purdue Global's Bachelor of Science in Cybersecurity includes courses such as Certified Ethical Hacking I & II, Intrusion Detection and Incidence Response, Networking Security, Computer Forensics, and Digital Forensics, which are all good choices for students interested in seeing whether they could "hack" a career as a white hat. At the graduate level, students in the Master of Science in Cybersecurity Management concentrate on cybersecurity strategy, policy, and administration with a forward-looking focus. Several Purdue Global certificates also cater to information security and computer forensics, as does its Master of Science in Information Technology with a specialization in information security and assurance.
However, while strong IT skills are an obvious job requirement, strong analytical, strategic, and communication skills are equally important. According to Dr. Chicone, "Although there are many opportunities available for qualified IT security professionals with aptitude for software, systems, and networks, today's IT security analysts also need to think strategically and possess excellent oral and written communication skills to work effectively within an organization."
As the number of cyberattacks continues to rise—leaving companies and government agencies to wonder, "who's next?"—hiring more well-trained, highly skilled ethical hackers should continue to be a top priority. Purdue Global—with help from experienced faculty like Dr. Chicone—will continue to answer this "call to arms" by training the next generation of ethical cyberwarriors.