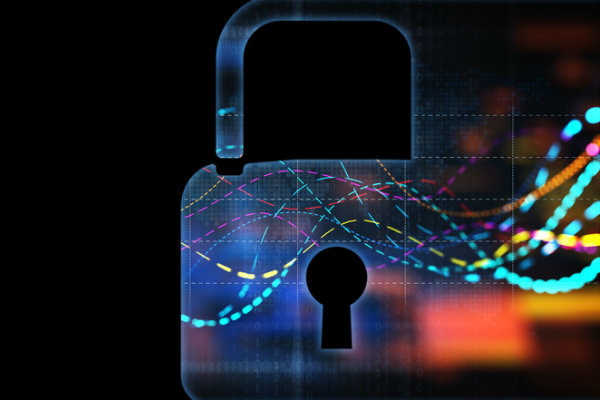 May 20, 2019 | Purdue University Global
May 20, 2019 | Purdue University Global
Corporate spending on security-related hardware, software, and services will reach $120.7 billion by 2021, according to a forecast by International Data Corporation. This increased spending is linked to a spike in data breaches affecting businesses and consumers alike. The Identity Theft Research Center reports that more than 446 million sensitive records were exposed in 2018.
Demand for cybersecurity professionals has skyrocketed in recent years. According to the Bureau of Labor Statistics, employment of information security analysts is expected to grow 28% from 2016 to 2026, with the greatest rate of growth anticipated within the field of computer systems design and related services.
In this infographic, we explore the growing demand for cybersecurity professionals and the industry trends that drive such demand, including:
Business costs associated with data breaches
The industries at the most risk for falling victim to cybercriminals
The cybersecurity roles with the most employment potential
States with the most need for cybersecurity experts
The most in-demand certifications
Cybersecurity remains one of the most promising industries in which to pursue a career, especially as demand shows no sign of slowing. With businesses relying more and more on data to drive revenue and growth, cybersecurity experts will play an integral part in our economic future.



Learn More with Purdue Global
If you're interested in earning a cybersecurity degree, Purdue Global offers a bachelor's degree in cybersecurity and a master's degree in cybersecurity. Request more information today.
---
Cybersecurity by the Numbers [Infographic] Content
The High Cost of Data Breaches
While the total number of data breaches is down in recent years, costs are up.1
Average Total Cost of a Data Breach
$3.86 million in 2017
6.4% increase from 2016
Cost per Stolen Record
$148 in 2017
4.8% increase from 2016
Number of breached records containing personally identifiable information (PII) up 126% from 2017 to 20182
Annual Cost
The annual cost of global cybercrime damages is estimated to increase to $6 trillion by 20213

Data Breaches by Industry4 in 2018
46%—Business
29%—Medical and health care
11%—Banking/credit/financial
8%—Government
6%—Education
Data Breach Causes in 2018
39%—Hacking
30%—Unauthorized access
12%—Employee error/negligence
9%—Accidental exposure
4%—Physical theft
3%—Insider theft
2%—Data on the move*
*Data on the move" is defined as those breaches that occur when a laptop or flash drive is stolen, backup tapes are lost in the mail, etc.
Demand for Cybersecurity Professionals
Today
Over 300,000 open cybersecurity jobs from September 2017 through August 20185
The Most Postings in
California—36,602
Virginia—33,530
Texas—24,835
Maryland—15,128
New York—14,698
Top Roles
Cybersecurity engineer
Cybersecurity analyst
Network engineer/architect
Cybersecurity manager/administrator
Systems engineer
Software developer/engineer
Systems administrator
Vulnerability analyst/penetration tester
Cybersecurity consultant
Tomorrow
From 2016 to 20266
Information security analyst careers expected to grow by 28% percent
Additional 28,500 information security analyst jobs in the U.S.
The Cybersecurity Skills Gap7
Management
Frequency this skill was listed in cybersecurity job postings: 66%
Frequency this skill was listed in online workforce profiles: 57%

Operations
Frequency this skill was listed in cybersecurity job postings: 44%
Frequency this skill was listed in online workforce profiles: 42%

Information Technology
Frequency this skill was listed in cybersecurity job postings: 39%
Frequency this skill was listed in online workforce profiles: 44%

Communications
Frequency this skill was listed in cybersecurity job postings: 32%
Frequency this skill was listed in online workforce profiles: 21%

Infrastructure
Frequency this skill was listed in cybersecurity job postings: 29%
Frequency this skill was listed in online workforce profiles: 26%
Most In-Demand Certifications7
Certified Information Systems Security Professional (CISSP)—77,492 job openings requesting certification
Certified Information Systems Auditor (CISA)—44,948 job openings requesting certification
Global Information Assurance Certification (GIAC)—36,558 job openings requesting certification
Your Path to Success Begins Here
---
Learn More About Online Programs At Purdue Global and Download Our Program Guide
Request Information
Your Path to Success Begins Here
---
Learn More About Online Programs At Purdue Global and Download Our Program Guide
Request Information