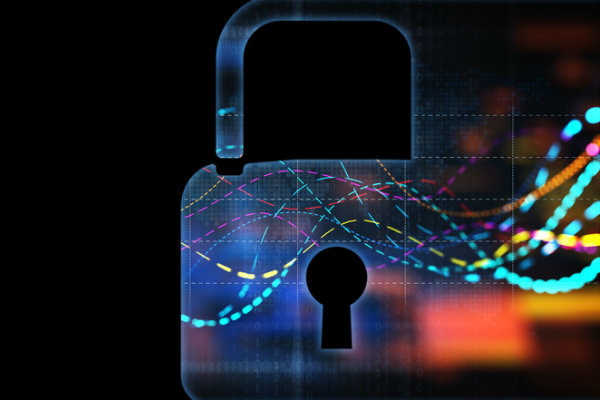 August 25, 2020 | Purdue University Global
Data breaches increased by 17% in 2019 over 2018, according to the Identity Theft Resource Center's 2019 End-of-Year Data Breach Report. While the number of breaches in 2019 increased, the number of sensitive records exposed decreased; 2019 saw 164,683,455 sensitive records exposed, a 65% decrease from the 471,225,862 sensitive records exposed in 2018.
Demand for cybersecurity professionals continues to skyrocket. In 2016, the Bureau of Labor Statistics projected employment of information security analysts would grow 28% through 2026; in 2018, that number climbed to 32% through 2028, with the greatest rate of growth anticipated within the field of computer systems design and related services.
In this infographic, we explore the growing demand for cybersecurity professionals and the industry trends that drive such demand, including:
Business costs associated with data breaches
The industries at the most risk for falling victim to cybercriminals
The cybersecurity roles with the most employment potential
States with the most need for cybersecurity experts
The most in-demand certifications
Cybersecurity remains one of the most promising industries in which to pursue a career, especially as demand shows no sign of slowing. With businesses relying more and more on data to drive revenue and growth, cybersecurity experts will play an integral part in our economic future.

Learn More with Purdue Global
If you're interested in earning a cybersecurity degree, Purdue Global offers a bachelor's degree in cybersecurity and a master's degree in cybersecurity. Request more information today.
---
Cybersecurity by the Numbers [Infographic] Content
The High Cost of Data Breaches
The cost of a data breach has risen 12% over the past 5 years.1
Average Cost of a Data Breach1
$3.92 million globally
$8.19 million in the United States (up from $7.91 million in 2018)
Cost per Lost Record
$150 globally
$242 in the United States
The number of reported data breaches rose 17% to 1,473 in 2019 from 1,257 in 2018.2
Annual Cost
The annual cost of global cybercrime damages is estimated to increase to $6 trillion by 2021.3
Data Breaches by Industry in 20192
44%—Business
36%—Medical and health care
8%—Education
7%—Banking/credit/financial
6%—Government/military
Data Breach Causes in 20192
39%—Hacking/intrusion (includes phishing, ransomware/malware, and skimming)
37%—Unauthorized access
11%—Employee error/negligence/improper disposal/lost
6%—Accidental web/internet exposure
4%—Physical theft
2%—Insider theft
2%—Data on the move*
* "Data on the move" is defined as those breaches that occur when a laptop or flash drive is stolen, backup tapes are lost in the mail, etc.
Demand for Cybersecurity Professionals
Today
Over 500,000 open cybersecurity jobs from October 2018 through September 20195
Top Roles
Cybersecurity engineer
Cybersecurity analyst
Network engineer/architect
Cybersecurity consultant
Cybersecurity manager/administrator
Systems engineer
Vulnerability analyst/penetration tester
Software developer/engineer
Cybersecurity specialist/technician
Tomorrow
From 2018 to 20286
Information security analyst careers expected to grow by 32%
Additional 35,500 information security analyst jobs in the U.S.
The Cybersecurity Skills Gap7
Management
Frequency this skill was listed in cybersecurity job postings: 66%
Frequency this skill was listed in online workforce profiles: 57%
Operations
Frequency this skill was listed in cybersecurity job postings: 44%
Frequency this skill was listed in online workforce profiles: 42%
Information Technology
Frequency this skill was listed in cybersecurity job postings: 39%
Frequency this skill was listed in online workforce profiles: 44%
Communications
Frequency this skill was listed in cybersecurity job postings: 32%
Frequency this skill was listed in online workforce profiles: 21%
Infrastructure
Frequency this skill was listed in cybersecurity job postings: 29%
Frequency this skill was listed in online workforce profiles: 26%
Most In-Demand Certifications5
Certified Information Systems Security Professional (CISSP)—114,431 job openings requesting certification
Certified Information Systems Auditor (CISA)—64,870 job openings requesting certification
Global Information Assurance Certification (GIAC)—48,338 job openings requesting certification