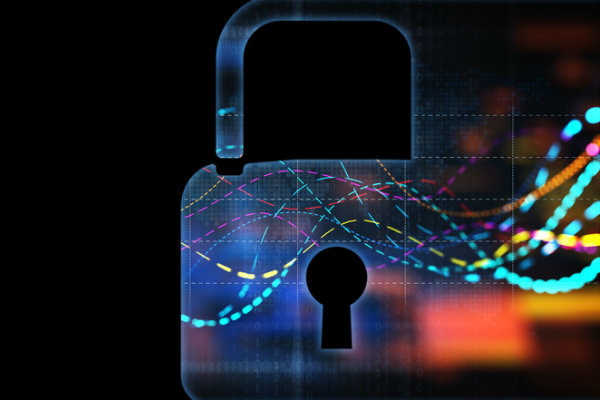 August 25, 2020 | Purdue Global
|
Updated December 13, 2022
Data breaches increased by 68% in 2021 over 2020, according to the Identity Theft Resource Center's 2021 Year in Review Data Breach Annual Report, 23% higher than the previous all-time high. The number of data breaches that involved sensitive information increased slightly compared to 2020, while the number of victims continues to decrease, down 5% over the previous year.
Overall, in the past few years, attacks have been increasing. According to the Stefanini Group, cybercrime has increased 300% since the start of the pandemic. Data breaches in health care alone have increased by 58% during this time.
Demand for cybersecurity professionals continues to skyrocket. The U.S. Bureau of Labor Statistics (BLS) projects a 35% growth in the need for information security analysts from 2021 to 2031. In fact, the BLS projects 19,500 openings for information security analysts, on average, each year over the decade. The BLS credits this growth to a shift to remote work and the rise of e-commerce, including growth in digital health services and telehealth.
In this infographic, we explore the growing demand for cybersecurity professionals and the industry trends that drive such demand, including:
Business costs associated with data breaches
The industries at the most risk for falling victim to cybercriminals
The cybersecurity roles with the most employment potential
States with the most need for cybersecurity experts
The most in-demand certifications
Cybersecurity remains one of the most promising industries in which to pursue a career, especially as demand shows no sign of slowing. With businesses relying more and more on data to drive revenue and growth, cybersecurity experts will play an integral part in our economic future.

Learn More with Purdue Global
If you're interested in earning a cybersecurity degree, Purdue Global offers a bachelor's degree in cybersecurity and a master's degree in cybersecurity online. Request more information today.
---
Cybersecurity by the Numbers [Infographic] Content
The High Cost of Data Breaches
The cost of a data breach rose 2.6% to 2022 from 2021 and 12.7% overall from the 2020 report.1
Average Cost of a Data Breach1
$4.35 million globally
$9.44 million in the United States (up from $9.05 million in 2021)
Cost per Lost Record
$150 globally
$242 in the United States
The number of reported data breaches rose 68% to 1,862 in 2021 from 1,108 in 2020.2
Annual Cost
The annual cost of global cybercrime damages is estimated to increase to $8 trillion by 2023.3
Cost of Data Breaches by Industry in 20221
$10.10 million – Health care
$5.97 – Financial
$5.01 – Pharmaceutical
$4.97 – Technology
$4.72 – Energy
Data Breach Causes in 20212
33% – Phishing/Smishing/Business Email Compromise
22% – Ransomware
9% – Malware
1% – Non-secured Cloud Environment
1% – Credential Stuffing
0.2% – Unpatched Software Flaw
0.2% – Zero Day Attack
27% – Not Specified
7% – Not Applicable
Demand for Cybersecurity Professionals
Over 714,500 cybersecurity job openings were estimated to exist in 2021.4
Top Roles
Cybersecurity Analyst
Software Developer
Cybersecurity Consultant
Penetration & Vulnerability Tester
Cybersecurity Manager
Network Engineer
Systems Engineer
Senior Software Developer
Systems Administrator
From 2021 to 20315
Information security analyst careers expected to grow by 35%
Additional 56,500 information security analyst jobs in the U.S.
The Cybersecurity Skills Gap4
Skills mentioned in job openings as categorized by the Workforce Framework for Cybersecurity
Operate and Maintain – 474,768
Securely Provision – 443,726
Oversee and Govern – 329,318
Protect and Defend – 279,062
Analyze – 194,017
Collect and Operate – 82,103
Investigate – 53,210
Most In-Demand Certifications4
Certified Information Systems Security Professional (CISSP)—137,140 job openings requesting certification
CompTIA Security+—94,175
Certified Information Systems Auditor (CISA)—80,685
Certified Information Security Manager (CISM)—55,561
Global Information Assurance Certification (GIAC)—59,326