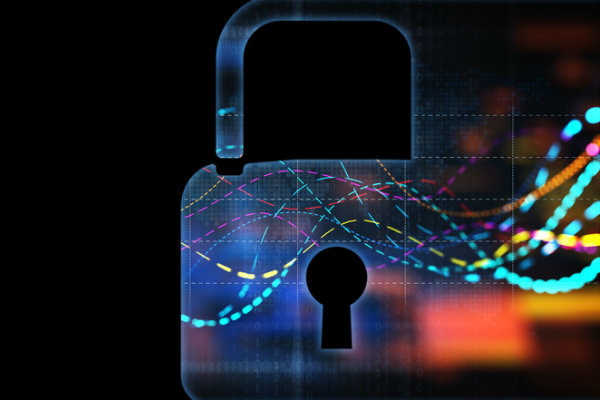 September 8, 2023 | Purdue Global
More than 1,800 data breaches impacted at least 422 million individuals in 2022, according to the Identity Theft Resource Center's 2022 Data Breach Report. This is a slight decrease from the more than 1,860 data breaches that were reported in 2021.
According to the Stefanini Group, cybercrime has increased 300% since the start of the pandemic. Data breaches in health care alone have increased by 58% during this time.
Demand for cybersecurity professionals continues to skyrocket. The U.S. Bureau of Labor Statistics (BLS) projects a 35% growth in the need for information security analysts from 2021 to 2031. In fact, the BLS projects 19,500 openings for information security analysts, on average, each year over the decade. The BLS credits this growth to a shift to remote work and the rise of e-commerce, including growth in digital health services and telehealth.
In this infographic, we explore the growing demand for cybersecurity professionals and the industry trends that drive such demand, including:
Business costs associated with data breaches
The industries at the most risk for falling victim to cybercriminals
The cybersecurity roles with the most employment potential
The most in-demand certifications
Cybersecurity remains one of the most promising industries in which to pursue a career, especially as demand shows no sign of slowing. With businesses relying more and more on data to drive revenue and growth, cybersecurity experts will play an integral part in our economic future.

Learn More With Purdue Global
If you're interested in earning a cybersecurity degree, Purdue Global offers both an online bachelor's degree in cybersecurity and an online master's degree in cybersecurity. Request more information today.
---
Cybersecurity by the Numbers [Infographic] Content
The High Cost of Data Breaches
The cost of a data breach rose 2.6% in 2022 from 2021 and 12.7% overall from the 2020 report.1
Average Cost of a Data Breach1
$4.35 million globally
$9.44 million in the United States (up from $9.05 million in 2021)
Cost per Lost Record
$164 globally1
$242 in the United States2
12th year in a row: The US was the costliest country for average total data breach cost.1
Annual Cost
The annual cost of global cybercrime damages is estimated to increase to $10.5 trillion by 2025.3
Cost of Data Breaches by Industry in 20221
$10.10 million – Health care
$5.97 million – Financial
$5.01 million – Pharmaceutical
$4.97 million – Technology
$4.72 million – Energy
Types of Cyberattacks Leading to Data Breaches in 20224
26% – Phishing/smishing/business email compromise
15% – Ransomware
4% – Malware
.5% – Non-secured cloud environment
1% – Credential stuffing
0.4% – Zero day attack
40% – Not specified
1% – Other
Note: Percentages are based on the total number of attacks for the year.
Demand for Cybersecurity Professionals
Over 755,000 cybersecurity job openings were estimated to exist in 2022.5
Top Roles
Cybersecurity analyst
Software developer
Cybersecurity consultant
Penetration and vulnerability tester
Cybersecurity manager
Network engineer
Systems engineer
Senior software developer
Systems administrator
From 2021 to 20316
Information security analyst careers expected to grow by 35%
19,500 information security analyst job openings each year in the U.S.
The Cybersecurity Skills Gap5
Skills mentioned in job openings as categorized by the Workforce Framework for Cybersecurity:
Operate and maintain – 525,608
Securely provision – 481,733
Oversee and govern – 357,786
Protect and defend – 297,185
Analyze – 205,789
Collect and operate – 97,050
Investigate – 58,672
Most In-Demand Certifications5
Certified Information Systems Security Professional (CISSP) – 134,613 job openings requesting certification
CompTIA Security+ – 101,725 job openings requesting certification
Certified Information Systems Auditor (CISA) – 87,519 job openings requesting certification
Certified Information Security Manager (CISM) – 55,401 job openings requesting certification
Global Information Assurance Certification (GIAC) – 57,408 job openings requesting certification
---
---
Your Path to Success Begins Here
Learn more about online programs at Purdue Global and download our program guide.
Request Information