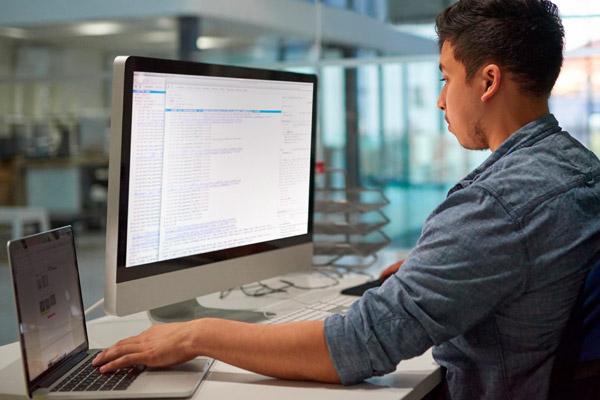 August 10, 2018 | Purdue University Global
Cloud computing, mobile apps, big data, open-source languages, and platforms—such developments are spurring major growth in the global tech sector, and positions in information technology are growing right along with it. In fact, the U.S. Bureau of Labor Statistics predicts that computer and information technology jobs will grow 13% from 2016 to 2026, faster than average for all occupations.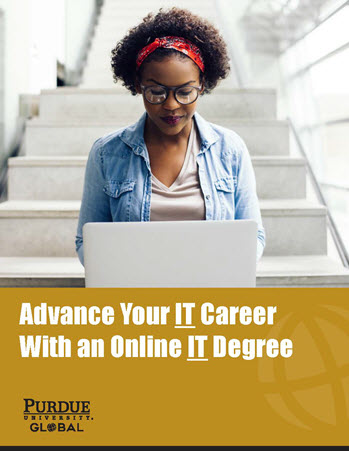 If you're considering a career in IT—or, if you already work in the field and want to increase your opportunities—an IT degree or certificate can help you get there.
In this ebook, we're discussing common IT careers, the BLS job outlook for each, and the typical education and relevant skills. We dive into the following roles:
Database administrator
Computer and information systems manager
Computer support specialist
Computer systems analyst
Network and computer systems administrator
Computer network architect
Postsecondary computer science teacher
Computer and information research scientist
Information security analyst
Software developer
Learn More—Download the Ebook Today
A satisfying career in IT might be closer than you think. Download our ebook for in-depth information about this growing field and the IT degrees that can help you build a fulfilling career path. Purdue University Global is dedicated to helping you succeed and pursue your career goals.