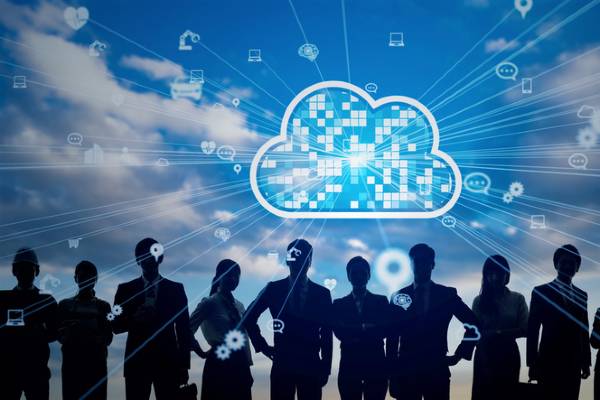 December 28, 2018 | Purdue University Global
|
Updated December 24, 2020
Anyone who works in IT knows the power of cloud computing. From deploying applications to the cloud, to using the cloud for data storage, to enabling mobile work for an enterprise, the cloud empowers organizations to scale their services with ease. Gartner projected public cloud revenue would grow more than 21% in 2018 alone, to total more than $186 billion.
Those who specialize in cloud computing are expected to be in high demand to meet this growing industry. If you work in IT and want to grow your career, moving to a cloud computing-focused role has excellent potential. Here are five reasons to consider working in cloud computing.
1. High Demand
The demand for people to fill computer and IT roles is growing faster than average, according to the U.S. Bureau of Labor Statistics. More than 531,200 new jobs are expected to be added from 2019 to 2029, at a growth rate of 11%.
If you have the credentials and are the right fit for a role, it's possible to find meaningful, in-demand work in cloud computing.
2. Experts Agree: The Industry Is Not Only Booming—It's Thrilling
Within the IT industry and its market evaluators, cloud computing is consistently one of the most talked-about areas in technology. Consider:
According to the Computing Technology Industry Association 2018 Trends to Watch report, one of the top trends to watch is the cloud entering a new phase of maturity. The report cites "transformed IT," driven by full cloud adoption and the rebuilding of architecture to maximize cloud characteristics.
Forrester Research released a 2018 cloud predictions report, calling the cloud "truly business critical." The report says cloud computing is the driving force behind digital transformation and predicts more than 50% of enterprises worldwide will rely on at least one public cloud in 2018. The cloud has reached mainstream usage and shows no signs of stopping.
Global management consulting firm McKinsey & Company names cloud computing as one of the trends shaping enterprise IT infrastructure. Private data centers are diminishing, and McKinsey states that cloud providers are expected to account for 80% of shipped storage and server capacity by 2018.
With major technology players and researchers heralding the potential of cloud computing, the largest organizations in the world are taking notice, providing plenty of opportunity for cloud computing professionals.
3. The Roles Are Varied
If you want to work with the cloud, you're not limited to one type of position. You could work as a cloud architect, cloud administrator, cloud security professional, software engineer, or in development and operations.
Roles without "cloud" in the title, such as computer network architect and computer systems analyst, may work directly with the cloud, building infrastructure for cloud providers. Other roles may also work with the cloud, whether it's sending code to the cloud to execute tasks or relying on the cloud to deploy critical applications. Such roles include:
Computer and information research scientist
Computer programmer
Computer support specialist
Database administrator
Information security analyst
Network and computer systems administrator
Software developer
Web developer
Leadership positions in IT also require expertise in cloud computing, since they'll be making cloud infrastructure decisions for organizations. Cloud computing leaders must also be able to help successfully make those in non-IT roles feel comfortable with cloud computing, since positions ranging from sales and marketing to human resources may all use cloud computing within an organization.
4. Your Existing IT Skills Are a Huge Asset
Having an established career in IT is a great foundation for a cloud computing career. Knowledge of networking, security, programming, and project management makes it easier to transition into the field.
For example, an enterprise architect has valuable skills that are needed in such roles as public cloud solutions architect or cloud security architect. Database administrators can use their skills to transition to cloud-based databases. Software developers might already be familiar with developing cloud-native applications and have the ability to transition to roles focusing exclusively on those. A working skill set in IT is an essential foundation for cloud computing roles.
5. The Opportunities Are Ample
Because cloud computing is still relatively new, the field is wide open for new leaders and innovators. Becoming a cloud computing professional now allows you more potential to move up the ranks at your current company or land more prominent roles at high-profile organizations.
Getting the knowledge you need now enables you to be at the forefront of emerging developments. If you aspire to increase your career opportunities and secure a better future, entering cloud computing earlier increases your growth potential.
Cloud Computing Education Can Help You Grow Your Career
A bachelor's degree in cloud computing can provide IT pros with the credentials needed to move into all types of cloud computing positions. Learn more about Purdue University Global's bachelor's degree in cloud computing and solutions. You could also earn your degree faster and for less money with the ExcelTrack™ Bachelor of Science in Cloud Computing and Solutions program.* If you're ready to get more information or talk to an advisor, contact us today.
Your Path to Success Begins Here
---
Learn more about online programs at Purdue Global and download our program guide.
Request Information
Your Path to Success Begins Here
---
Learn more about online programs at Purdue Global and download our program guide.
Request Information