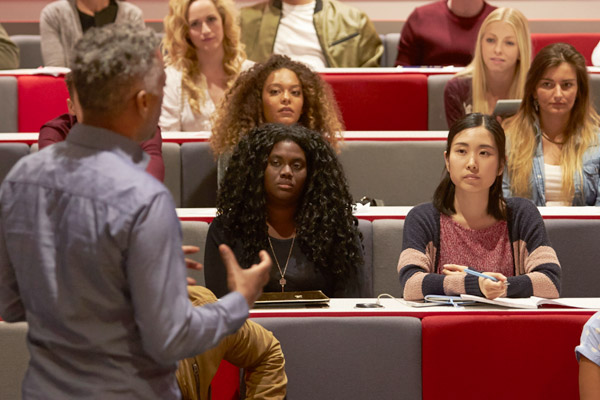 November 24, 2015 | Denise Douglas-Faraci, EdD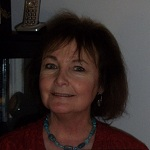 Is the path on which you are traveling towards completing your degree that of an adult non-traditional student? That was my pathway after high school graduation. Is the field of education a new career into which you are transitioning? It was for me, after a decade of office work as a secretary. What do you know about how you process information, about how you learn, about your learning style? I had some self-awareness before studying education psychology.To what extent might you predict that educational psychology knowledge could be helpful?

When I taught K-8 art in an inner city public school with a case load of 1,000 students, I was working on a master's degree via distance learning, and was a single parent of a pre-teen. I was struggling. I needed help and support not only as a teacher, but also for my graduate coursework, and for parenting.

Support arrived in the form of my first educational psychology course! I began to apply educational psychology pillars in my instructional practices. I strengthened my parenting skills with educational psychology knowledge. In addition, I deepened my graduate studies experience with knowledge of my learning style, multiple intelligences, and learning theories. What a difference a course made; three little credits!

What is Educational Psychology?
First, might we agree with Columbia University Press (2015) that educational psychology focuses on improving teaching and learning processes? Furthermore, might we consider that educational psychology is a scientific discipline leveraging psychology concepts in instructional environments (Funk and Wagnall's New World Encyclopedia, 2014; Snowman & McCown, 2013)? Could educational psychology give you tools to guide students to be self-regulated learners; engage students in meaningful learning, and support your journey as a student and lifelong learner?

The Role of Educational Psychology
The role educational psychology has played for me is providing a set of tools that I could use in my instructional practices, in writing lesson plans, in providing learning experiences to my students, in my lifelong learning and work as a graduate student, and in my role as a parent. Let's look at what the literature reported. One role of educational psychology has been to contribute to pre-service and in-service teacher education (Patrick, Anderman, Bruening & Duffin, 2011). Moreover, educational psychology's role is to improve the learning process, address the art and science of teaching, foster reflection and self-awareness of one's learning that leads to changes in capacities and behaviors (Buehl & Fives, 2011; Dembro, 1978; Krull, Koni, & Oras, 2012; Snowman & McCown, 2013). Educational psychology can "promote an understanding of creating conditions for learning" (Noh, Siraj, Jamil, Husin & Sapar, 2015, p. 228).

Educational Psychology Highlights and Helpers
If you are on your journey as a lifelong learner, perhaps enrolled in an undergraduate or graduate degree program, beginning a new career, or trying to frame your life experiences, do you think you might wish to consider some of the following educational psychology highlights and helpers?


Highlights

Helpers

Consciousness of how one processes incoming stimulus, uses visual and cognitive skills, and encodes the information into long-term memory (Buehl & Fives, 2011; Moreno, 2010)

This was valuable in my graduate studies, my role as a teacher, and even in the context of communicating with parents.

Insight into language development, cognitive development

This was helpful in the lesson planning process.

Awareness of the relationship between human development to the capacity to change (Belmonte; Calder Stegemann, 2014)

This was helpful in the context of life-long learning and parenting.

The ability to translate cognitive, affective, and social processes into teaching and learning experiences (Belmonte, 2015)

This was helpful in the lesson planning process and in instructional practice.

Psychosocial and Cognitive Development Theories Perspicacity

Knowing psychosocial and cognitive development theories was helpful when lesson planning and helpful in my role as a parent.

Consideration of differences such as:
Multiple Intelligence
Learning Styles

Considering these differences helped in lesson planning, setting up the seating of students in the classroom, and in instructional practice.

Responsiveness to Cultural and Socioeconomic Diversity

Such responsiveness helped in communicating with stakeholders, in planning lessons and instructional activities, and in daily instructional practices.

Cognizance of Learning Theories:
Behavioral: Operant Conditioning
Information-Processing
Social Cognitive
Constructivist Learning

This cognizance is helpful in class management, lesson planning, and selecting media for lessons, collaborating with colleagues.

Familiarity with Motivation

Class management and parenting.

Attentiveness to Classroom Management and Parenting Styles:
Authoritarian
Permissive
Authoritative

Class management and parenting.

The Track Record of Educational Psychology in Improving How You Learn
The research and literature address track record of how educational psychology can improve learning. For example, Deemer (2009) discussed a study that explored the concept of using psychology tenants to address problems that arise in education settings. In this 2009 study, participants who were graduate level students enrolled in an educational psychology course reported that educational psychology knowledge could be used to solve problems that arise in classroom settings.

A 2011 study explored the question of the extent to which pre-service teachers could integrate principles of educational psychology in instructional practices Participants reported that they could recognize "implications of educational psychology within teacher strategies" (Faircloth & He, 2011, p. 12).

Wrapping Up
Whether you are a teacher, a preservice teacher, a lifelong learner, or both, you are involved in a complex journey. Why venture forward without a chart, or a boat for that matter? The pillars of educational psychology might be both the chart and the boat to support you on your learning journey.

Views and opinions stated herein are the individual's and not necessarily those of the University.
---
---
Your Path to Success Begins Here
Learn more about online programs at Purdue Global and download our program guide.
Request Information