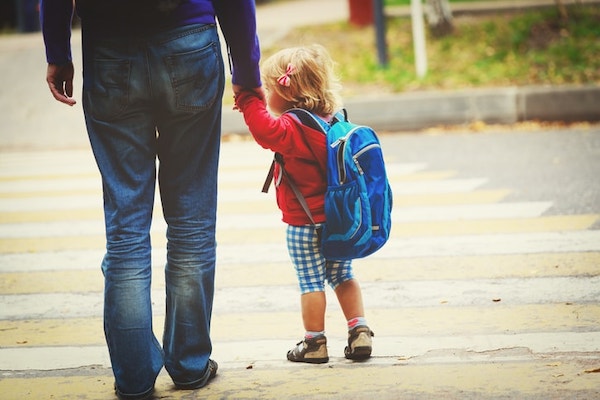 July 21, 2020 | Carolyn McKeon, PhD
"I am an educator; I already know it all," said no early childhood professional ever!
To value the unique needs of each child, early childhood professionals need to reflect and grow in their commitment to the field. The best way they can do that is to gain a deep knowledge of early childhood development and an understanding of the nature of each child in their care. Professional development is the most effective way for early childhood professionals to contribute to the success of young children and their families. This article will explore professional development and its many facets.
Personal Experiences—Are They Not Enough?
While professionals' experiences are incredibly valuable, that doesn't mean they've experienced all there is to learn in the field of early childhood. The opinions of early childhood professionals are just that—opinions—and they may not have any factual backing other than someone's own experiences.
Professionals who encourage learning should also find ways to grow in their expertise on a regular basis. The importance of professional development within the field of early childhood is an ethical responsibility not only to children and families, but also to professionals' colleagues and the larger community who entrust them with the future of society.
Why Professional Development?
According to the National Association for the Education of Young Children, which is at the forefront of the early childhood field, professional development is the process of continuing learning and activities that are intended to prepare professionals for their best work with young children and families. Professional development opportunities should lead to enhanced knowledge, skills, and practice of early childhood professionals.
When an early childhood professional has a limited skillset and knowledge base, it can potentially affect the entire community. Early childhood professionals who engage in professional development can provide children with instructional strategies that are supported by the newest research.
Who Should Receive Professional Development?
Statistics show that early childhood professionals who seek out opportunities for professional growth and collaboration stay in the field longer, improve stress levels, and enhance classroom management skills and teaching techniques.
While colleges and university programs provide a great foundation, they are not able to provide everything an early childhood professional needs to be effective at their job. Experience coupled with professional development can provide professionals with support in many areas such as classroom curriculum, program culture, administrative needs, family relationships, and interactions with colleagues.
Where Do I Get Professional Development?
How does an early childhood professional improve their commitment to providing better quality care and support? Here are some suggestions:
Seek out an accredited college program or certificate. The quality of an early childhood program has been linked to the educational level of the early childhood professional.
Join a professional organization that will support growth and keep up-to-date through publications, conferences, and community engagement. Several are listed below:
Finally, find a mentor. In many parts of the world, having access to mentors is becoming the standard of quality professional development for early childhood professionals. Whether it's a director, another more experienced professional, or even a retired professional, you can learn a great deal from a mentor.
Today's Children Have Diverse Needs
With the diverse needs of today's young children, it is even more important to seek out quality professional development and find ways to connect with children's distinct needs and specific environments. There are general topics that must be covered due to legislation such as the Every Student Succeeds Act of 2015, but often professional development is lacking individualization for the specific needs of different environments; for example, the needs of children in socioeconomically disadvantaged communities or in dual-language communities.
One of the core outcomes of Purdue Global's Bachelor of Science in Early Childhood Administration is to "formulate strategies for building family and community relationships in a diverse society." In the program, students are encouraged to build a set of classes that supports their personal and professional goals as an educator to help them meet the diverse needs of the early childhood students they wish to serve.
Make Professional Development a Core of Your Education
Professional development is essential and serves as a lifeline for members of the early childhood community. Early childhood professionals have an ethical duty to stay current and relevant because they are helping develop the next generation of leaders. If you'd like more information on how Purdue Global can support your professional development goals, please request more information.