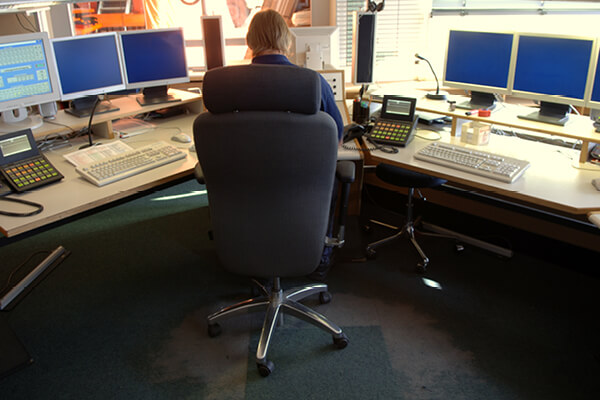 June 16, 2016 | Mary K. Lannon, PhD

Police communications operators are often the first connection citizens have with the department. Each day the citizens of my city call on public safety personnel for help in emergency situations. The men and women of the police communications centers in my city process an average of 5,761 calls per day.
These individuals are knowledgeable, highly trained professionals who work closely with other police, fire, and medical personnel. Communications operators gather and relay vital information to responding officers while maintaining a calm and reassuring voice on the radio or telephone. These men and women play a critical role in ensuring the safety of our residents and our officers.
Supervising these operators is a challenging and rewarding position.
Communications operators and supervisors work in a fast-paced, ever-changing environment. The police communications centers run 24/7/365 operations. Operators and supervisors work nights, weekends, and holidays.
Operators and supervisors must maintain national standards set for public safety answering points (PSAPs), where 911 calls are directly routed. They are required to pass typing proficiency tests and background investigations.
While operators work directly with patrol officers responding to calls for service, supervisors must work closely with patrol supervisors and specialty detail units, such as K-9 and SWAT teams.
Communications supervisors operate as the liaisons between many different bureaus and units, such as media relations, violent crimes, and homeland security. The communications center acts as a hub of information and resources between officers working in the field and specialty units.
There are several misconceptions held by the public regarding the work done in police communications centers.
Myth: Operators are always able to pinpoint a caller's location.
Reality: A caller's location is often unknown. Many people think that just because they dial 911 or call the police department, their exact location is known. This is most often not the case, and in fact many times the only location provided for a cell phone call is the tower off of which the signal is transmitting. In some cases, it is possible to triangulate between signal towers, providing for a radius in which the caller may be located, although this can span as much as two miles. It is a common misconception that 911 calls automatically provide an exact GPS location but this is not true-operators do not have access to GPS information. Only when dialing 911 from a landline is an exact address associated with the call, and even in then this information is provided by the phone company, associating the landline number with the service address.
Myth: Communication centers utilize the latest technology.
Reality: The technology employed at communication center are often outdated. People often assume that communications centers operate with the same technological advancements, speed, and capabilities as is commonly portrayed by Hollywood. However, this is not the case, and unfortunately centers are often working with outdated and inefficient resources. It is primarily the skills and competence of the operators and supervisors themselves that make communications centers successful.
Working in a communications center provides a rewarding opportunity to support the officers working field operations. Operators are the voice on the other side of the radio, providing information and assistance to officers. Perhaps the most gratify aspect of working in a police communications center is the opportunity to help people who are in crisis.
Whether it be a criminal damage or a home invasion, people are calling for help during some of the worst situations of their lives. The ability to provide the needed assistance, advice, and resources to citizens in need makes working in a police communications center a uniquely rewarding experience.
The views expressed in this article are solely those of the author and do not represent the view of Purdue Global.
---
Your Path to Success Begins Here
Learn more about online programs at Purdue Global and download our program guide.
Request Information