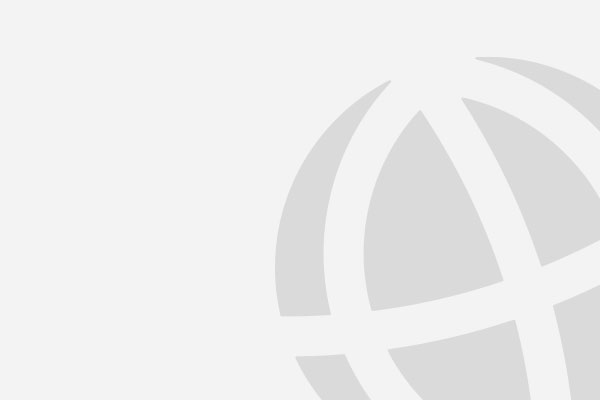 May 13, 2016 | Kristin Winokur Early, PhD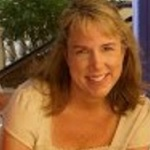 Blah, Boring, Biased, and Other Misconceptions About a Career in Criminological Research
Most of us have encountered it, the standard question asked upon meeting someone new: "So, what do you do?" For me, the question triggers a flurry of split-second mental analyses of the inquisitor and the setting, weighing whether to discuss my teaching universe, or venture down the less-traveled path of explaining my life as a researcher. Why is this the less frequent choice? I suppose due to the numerous misconceptions that I have encountered over the years when I have replied, "I am a researcher; I study criminal behavior."
The reactions have been varied to be sure, and in some instances, downright humorous. Like the times I was confused for being a mentalist or a psychic. More often than not though the response is a short "Oh, okay," with eyes glazing over, sometimes accompanied by an apology and heartfelt sympathy for my plight.
The truth is, my career in research has afforded me the opportunity to explore wide-ranging facets of human behavior, encompassing numerous disciplines and environments. My studies have examined human trafficking of children, society's fear of crime, police use of force, child-on-child sexual abuse, battered women and mandatory medical reporting laws, juvenile waiver to adult court, art education in middle school, and post-traumatic stress disorder, to name a few subjects.
My research has facilitated collaborations with psychologists, educators, judges, attorneys, economists, doctors, police officers, social workers, administrators, policymakers, legislators, and even governors. It has opened up worlds and viewpoints I might never have experienced otherwise. I have been shot at in Liberty City in Miami while conducting interviews, had my back against the facility wall as the alarm sounded during a study in a super-max prison, and experienced the ear-piercing shouts of drill sergeants encountered at a juvenile boot camp for girls. I have also been there to listen to the stories of victims and enable their voices to be heard through my publications, speeches, and advocacy. Contrary to popular belief, rather than being a blah and boring occupation, social science research routinely exercises your creativity and problem-solving skills with unsolved puzzles about human nature and behavior. Yet several myths prevail about being a researcher.
Myth #1: Researchers must have a PhD
You do not need a doctoral degree to engage in research. I took part in my first research study as part of an undergraduate internship in which I administered surveys over the phone. The truth is that there are entry-level positions in research that do not require a bachelor's degree. Often these positions are intimately involved in the data collection process of surveying, interviewing, observing interactions and behaviors, and recording data. A bachelor's or master's degree can open the door to advanced research opportunities involving data analysis and reporting. A doctorate may be useful in securing research funding and teaching, but it is not a prerequisite to being a researcher.
Myth #2: Research involves only numbers and statistics
I commonly encounter fear and apprehension among my students on the first day of a research course. Frequently they are concerned that they will not do well because they do not see themselves as particularly good with numbers and have no experience with statistics (and don't want any, for that matter). Yet research is not merely confined to the mathematicians among us. This is particularly true of research in the social sciences. Human behavior is far from an exact science that can be neatly quantified. It involves exploring motivations, emotions, actions, and drives, which are often better understood through verbal communication.
I encountered this in a study comparing youth transferred to adult court with similar-risk youth processed in the juvenile system. On average, the transferred youth received more lenient sanctions than those in juvenile court. The finding seemed counterintuitive and while it was based on numbers, it did not explain why the disparate sentences were occurring. It took qualitative research involving interviews with judges, attorneys, and youth to reveal that youthful offenders were often deemed less serious in comparison to their adult counterparts, seen as first-timers in the adult system, and therefore, often placed on probation. Those in the juvenile system were considered to be among the more serious offenders in need of residential confinement. These conclusions simply could not be extracted from numbers and underscore the importance of qualitative methods of research that require no formal training in statistical analysis.
Myth #3: Researchers are biased and allow preconceived notions to influence results
You could say that there is a common misperception that researchers are hired guns who tailor their results to the wishes of their clients. An example of this is tobacco "research" by Philip Morris that suggested that smoking was not harmful. Let's face it—we all have personal biases and beliefs. However, the ethical researcher is able to set aside preconceived notions and remain objective while collecting, analyzing, and reporting data. Furthermore, researchers are routinely subjected to critique and external peer-review. There have been many times when I have been asked for an underlying dataset or scrutinized about the methods that I used in a study. An unbiased researcher welcomes these opportunities, as they permit enhanced understanding of the study results and accurate measurement. Data can only be manipulated if it goes unchecked.
Myth #4: Research is time-consuming and difficult to learn
Most of us engage in applied research all the time without even realizing it. When purchasing your car, you probably did not just walk up to the first car on the lot and offer to buy it at face value. Rather, you likely spent some time considering reviews, comparing options, and weighing the costs and benefits.
Consider the number of times you "Googled" a question this week. In a sense, this represents a form of research and it is only limited by the questions that we can formulate. The internet has naturally enhanced core research skills involving problem-solving and inquiry by enabling us to quickly ask questions and find answers. This is the essence of a researcher's job. I like to refer to it as puzzle solving, the techniques of which are not difficult to learn. In fact, many have argued that while traditional coursework can provide a foundational understanding of research methods, the best way to learn to conduct research is to simply do it. Ideally, you would do so under the guidance of an experienced researcher. Starting off with an internship or serving as a research assistant is a great way to get your feet wet and to learn as you go.
Myth #5: Research jobs are few and far between
I will admit that when I was in graduate school few of my peers considered pursuing research outside of academia. Most felt there were limited opportunities available for social science researchers. I knew otherwise, largely because I decided to work in my field while attending school over the years. I figured the best way to learn more about research was to get involved with it. I held multiple part-time research assistant positions working in various organizations including a state administrative office of the courts, a large metropolitan state attorney's office, and a state juvenile justice agency. I was exposed to computer programs like Microsoft Excel, Access, Word, and PowerPoint.
These days, research assistants have access to more sophisticated applications involving crime mapping and dashboard reporting. Technological advancements have had a significant impact on the occupation of the researcher, not the least of which has been the creation of jobs in a wide array of fields. I conducted a quick Google search today of the terms 'justice research jobs.' Below is an abbreviated listing of what I found:
Management Analyst – Maricopa County, AZ
Police Statistical Research Aide – City of Phoenix
Crime Analyst – LoJack Supply Chain Integrity
Associated Investigative Risk and Fraud Analyst – Ross Stores
Research Data Analyst – Office of the New York Attorney General
Policy Analyst – American Progress in Washington, D.C.
Senior Research Associate – Research Foundation of the City University of New York
Research and Information Analyst Supervisor (Public Safety) – City of Philadelphia
Student Intern (Policy Analyst) – Department of Justice, Washington, D.C.
Program Analyst – District of Columbia Metropolitan Police Department
Junior Intelligence Analyst – BAE Systems in Washington, D.C.
Research Associate II – The Urban Institute
Sheriff's Crime Information Analyst – Spokane County, Washington
Research Assistant – Community Resources for Justice
Notably, many of the positions require only a bachelor's degree and limited to no experience. Those interested in testing the research waters in the field of criminal justice have a number of opportunities available to them. For example, the Criminal Justice Research Center offers internships (see https://cjrc.osu.edu/criminal-justice-research-center-internships) in studies involving anti-human trafficking, criminal intelligence, and prison research. Additionally, the following organizations routinely advertise entry-level and advanced research opportunities:
The work of a researcher is very often different from the misconceptions surrounding the occupation. It is a field that opens up a world of possible inquiries and avenues, and one that is accessible and rewarding. As a researcher, I have had flexibility in my schedule and autonomy to design and implement studies. But more importantly, it has given me an opportunity to help solve real-world problems and promote social policies that better society. While misconceptions about the profession may persist, the truth is these notions are simply not supported by research.
Kristin Winokur Early is a professor at Purdue Global. The views expressed in this article are solely those of the author and do not represent the view of Purdue Global.
---
Your Path to Success Begins Here
Learn more about online programs at Purdue Global and download our program guide.
Request Information