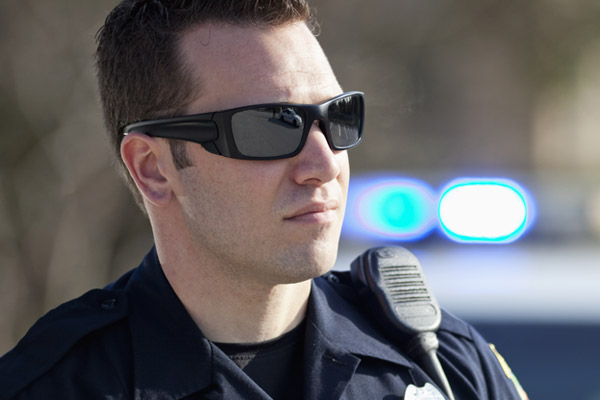 November 24, 2015 | Shane Kelley, Academic Chair, Public Safety Programs
Additional academy training and education not provided by Purdue Global may be required for law enforcement positions.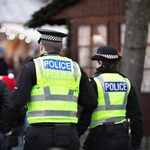 Many children grow up wanting to be police officers, and who can blame them? It's an important profession where you can help the community and offer emergency assistance to those in need.
As the chair of a criminal justice degree program, I have heard students say many times that they want to get into policing and criminal justice because it means they can help others. This is a high-stakes profession that many people aspire to but few are able to achieve.
Here are a few strategies that could help as you strive to pursue or advance a career within the criminal justice profession.* Though we will discuss policing and corrections specifically, these strategies are valuable tools for gaining entry into other areas of criminal justice as well.†
Know What You're Getting Into
It is important to understand what a given job entails. For example, if you're interested in becoming a police officer, consider a ride-along with your local police department. If you're considering corrections, find out if it is possible to shadow a local corrections officer for a day. Understanding what the job requires helps you decide whether you want to pursue it. Your career interests should help determine which criminal justice agencies and professions you consider. It is easier to show dedication and passion in a career that you enjoy and understand. Knowing what you're getting into will also help curb any anxieties that you might have about the profession you are considering.
Understand the Requirements for Your Area
Each state and local agency has different requirements for aspiring police officers and criminal justice professionals. Some agencies require more education than others, and certain agencies may even require previous criminal justice experience, at least for advancement. The most common way to gain this experience is by completing your local police/corrections academy training and becoming a police officer, corrections officer, or other entry-level criminal justice professional.
To make it into the academy, there will typically be some form of written exam, physical fitness check, background check, and polygraph examination. Typically, you will be required to meet a set of standards in these areas to be considered for entry into the academy. Some police agencies now require college experience—even a college degree.
Consider Advancement and the Future
When thinking about your career in criminal justice, you should also consider your long-term prospects for advancement. What is your ultimate career goal within this profession? If you're looking to move beyond the entry-level ranks, it is important to consider additional resume-building qualifications such as a college degree. The highest ranking positions may require at least a bachelor's degree for candidate consideration, so keep that in mind as you plan your future. Some law enforcement agencies, such as the Federal Bureau of Investigation (FBI), will require at least a bachelor's degree in criminal justice or a related field to even apply. Plan for the job you want, but remember that it's never too early to start planning for your ultimate goals as well.
Now that you know what it takes to land your dream job as a criminal justice professional, it's time to get started!
And if you are considering pursuing higher education we invite you to find out more about Purdue Global's programs and explore our undergraduate and graduate degree offerings.

Shane Kelley is the academic chair of public safety programs at Purdue Global. The views expressed in this article are solely those of the author and do not represent the view of Purdue Global.