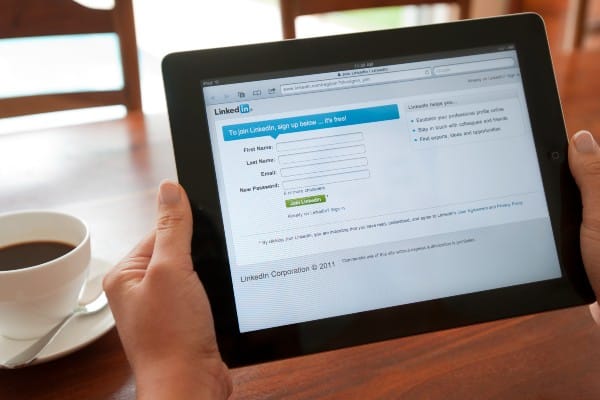 April 14, 2022 | Purdue University Global
LinkedIn is a professional social network where you can build relationships with industry peers who can help you develop your career. LinkedIn currently has more than 810 million members in more than 200 countries and territories.
On LinkedIn, you can:
List your career skills and experience
Create a profile that may get you noticed by recruiters
Widen your network of professional connections
Learn about industry news and trends
Participate in discussions and comment on news and articles
Add professional recommendations to your profile
Find job opportunities and apply for jobs directly with your profile
It's not enough to have a profile on the site to get noticed and grow your career. Be aware of these four potential pitfalls that could decrease your LinkedIn profile's efficacy, which could ultimately affect your career growth. Plus, get tips for how to avoid common LinkedIn mistakes.
1. You Haven't Optimized Your LinkedIn Profile
LinkedIn optimization is a term that refers to completing your LinkedIn profile and following best practices to ensure it's detailed, up-to-date, and effective. LinkedIn gives members the ability to add information that tells page visitors who you are and what your professional expertise is.
The right (or wrong) impression could impact how professionals in your industry view your potential. The following are best practices to consider.
Include a Profile Image
A LinkedIn profile photo can help you get noticed. According to the official LinkedIn blog, having a profile photo results in up to 21 times more profile views and 9 times more connection requests.
A profile photo can also help you build trust with visitors to your page. If you don't have a profile image on your page, employers may decide you have something to hide or think you don't pay attention to details.
Choose the Right Profile Image
LinkedIn is an online representation of you as a professional, so your profile photo should reflect that. LinkedIn advises to dress appropriately for the role. A professional style can give the impression you take your work seriously. Make eye contact with the camera, and smile to appear confident and approachable.
Include a Background Photo or Other Visuals
Another way to add visual appeal to your LinkedIn profile is to add a background photo, which goes behind your profile photo. Like we detailed in our LinkedIn Guide for Job Seekers, your background photo can be a stock photo that relates to your field, an image of you on the job, or a wallpaper or texture that complements your profile photo.
You can also add other visuals to your profile, including documents, photos, videos, presentations, and links to published work. These materials can engage page visitors and motivate them to learn more about you and what you've accomplished.
Fill out the Summary
Your summary section is a place where you can add searchable keywords to summarize your experience and explain how you bring value to your industry. Here, you can quantify your accomplishments, highlight notable career achievements, and include statements about the impact you've made and can make in your field.
Craft a Strong Professional Headline
Your LinkedIn headline provides up to 220 characters where you can summarize who you are as a professional, add searchable keywords, and grab viewer attention. You can both list words that describe who you are as a professional (Software Development, for example), as well as add keywords that relate to your role and what you're looking for.
If you're a student, you can also add your anticipated graduation date. For example, a LinkedIn headline for a soon-to-be nursing graduate might look like:
Master's of Nursing (MSN) Student | Seeking Full-Time Registered Nurse Position | Empathetic, Organized, Safety-Focused Nursing Professional | 2022 Graduation
You have a lot of room to be descriptive in your LinkedIn headline, including how you describe your experience and how you detail what you're looking for in your career journey. Maximize what you add to your headline so that you increase the likelihood of your profile coming up in search results for relevant positions.
Populate the Skills Section
Be sure to add your relevant skills to your profile, too. LinkedIn has a list of skills you can add from a suggested menu. Add those to make your profile more search-friendly when recruiters and employers are looking for candidates with the skills you possess.
Your connections on LinkedIn can also endorse you for those skills. This may positively impact your rankings on LinkedIn searches, when you have a significant amount of skills endorsements compared to other candidates.
2. You're Not Using LinkedIn for All It's Worth
LinkedIn can provide a lot of opportunities for finding a meaningful job and advancing your career. The site has profiles for more than 55 million companies and features more than 11 million job listings. By spending some time to optimize your profile and by regularly interacting with others on the site, you can increase your visibility and be top of mind for relevant opportunities.
Go Beyond Your Resume
While professional resume writers recommend limiting a résumé to two pages, on LinkedIn, you have much more room to detail your job experience. This presents an opportunity, since adding more information about what you've accomplished also makes your LinkedIn profile more visible in search engines when you feature keywords that match searches.
Another advantage a LinkedIn profile offers over a resume is that you can upload visual work samples to your positions. If you don't yet have professional industry experience, you can add samples of projects you've worked on in school that relate to the career you want. As you complete new projects or achieve new accomplishments, you can update your profile by uploading them to each relevant position.
Personalize Your Messages and Make Your Intentions Known
When you reach out to someone to connect on LinkedIn, give the person context to why you're contacting them and adding them on the network. Are you going to pitch business ideas? Are you recruiting? Make that clear. This is especially important to do if you don't yet officially know the person in a professional context.
LinkedIn enables users to reject invitations to connect and mark "I don't know" the person who requested the connection. This could flag your profile and cause it to be restricted or removed on LinkedIn. A personalized note provides context and can help you build a deeper relationship with connections.
Watch Your Settings
You likely want your profile to be public so that it's easy for recruiters and employers to find you and research you in case they have a relevant job opportunity. But you may choose to switch some settings to private, like the actions you take on LinkedIn, such as notifying your network when you make profile updates. Check out LinkedIn's visibility settings to ensure your settings are updated.
Post and Engage
To stay visible on LinkedIn, you'll want to regularly post photos, links to articles, and share work-centric updates. According to HubSpot, it's ideal to post on LinkedIn two to five times a week.
Keep in mind that quality wins over quantity when it comes to LinkedIn posting. Try to add value to your connections and public LinkedIn audience with every post you make.
3. You're Networking Wrong
How you network on LinkedIn reflects your professional networking skills offline. Since your LinkedIn network may be able to see your interactions on the social media site, you'll want to make sure your networking actions reflect who you are as a professional.
Be Careful With Recommendations and Endorsements
LinkedIn allows you to provide recommendations for those in your network. Visitors to your profile can see both who has recommended you and the profiles you've recommended. It may make a poor impression if you've recommended far more people than who have recommended you or if you've recommended people who are questionable in your industry. People can also read your recommendations, so if you haven't been specific in why you're recommending someone, that could be seen as a red flag.
Aim to reserve skills endorsements and recommendations for those you truly respect, are familiar with, and want to recommend. Also, only approve recommendations from those you trust and who are providing professional and relevant recommendations. If you're judicious with your approval, that makes a recommendation more relevant.
Do Give Endorsements and Recommendations
It's difficult to get people to endorse or recommend you if you don't endorse them. Try to be genuine with your actions. If you admire a classmate or colleague for the good work they've done, feel free to endorse their skill or let them know you're interested in recommending them. You can tell the person you're recommending you'd be grateful if they recommended you, as well, if they feel you're deserving.
Don't Use LinkedIn Like a Regular Social Network
LinkedIn is a professional social network, so you'll want to apply the same principles about interacting in a workplace to interacting on the network. Avoid posting party pictures, providing updates about friends and family, or using LinkedIn to flirt and date.
Since your LinkedIn profile may be public and feature your full name, you may want to turn other personal social networks, like Facebook and Instagram, to private. That way, your social and private life can stay restricted to your personal networks, and your posts on those sites won't impact how employers view you on LinkedIn.
Reach out to People Through LinkedIn Groups
LinkedIn Groups give you the opportunity to connect with other professionals based on shared industries and interests. You can use LinkedIn Groups to connect with school alumni, professionals in your line of work, and potential mentors and peers in your field.
In LinkedIn Groups, you can post industry news relevant to the group, ask questions, share notable work insights, and comment on posts to join in on discussions. LinkedIn Groups give you a way to start conversations and build relationships that could lead to new LinkedIn connections.
Engage With Your Network
LinkedIn makes it easy to find ways to interact with people in your network. Click on the Notifications tab to see birthdays, work anniversaries, job status updates, and more. You can then send a personalized message or leave a comment on what's happening with your connections.
4. You're Job Hunting Wrong
LinkedIn is a great place to start when you're looking for a job. By taking a few proactive steps like the following, you can set yourself up for success when relevant opportunities arise.
Export Your Contacts
Take steps to retain access to your contacts or take job conversations off the site by exporting all your contacts into an Excel file with their name, job title, and email. Click on the Me tab, then click Settings & Privacy. Select Data privacy, then click on Get a copy of your data. You can click on Connections to export your information.
Seek Alumni for Help
On LinkedIn, you can follow your college page on the site and see alumni you might connect with. By listing your college on your LinkedIn profile, you can also search for companies on LinkedIn and see alumni who work for those companies.
From there, you can reach out to connect, explain the context of your relationship, and ask for advice or a recommendation if you plan on applying for a job there. If you're working for a company, you can also search your own company's page to discover alumni you can strengthen coworker relationships with.
Don't Tip Your Hand to Your Employer
Another reason to check your privacy settings? You don't want to alert your employer if you're on the job hunt. Again, you may want to turn off the Share profile updates with your network setting, so those in your network don't see you're making key updates to your profile.
Ask for Relevant Recommendations
Recommendations on your LinkedIn profile can help boost its visibility for employers and recruiters who are searching for talent like yours. Be aware that each recommendation that's posted will have a date on it. You may want to space out asking for recommendations, so you avoid having several recommendations published at once. A prospective employer could take that as a sign the recommendations are not genuine, so be strategic with timing.
Include a Call to Action in Your Summary
Use your summary section to include a call to action for what you want visitors to do next. You might encourage people to contact you at your email address if they want to learn more about your expertise. Or, encourage visitors to connect with you if they're eager to exchange ideas. If you want to grow your network, state that you're open to new contacts, which could help you in your job hunt.
Set Up Job Alerts
LinkedIn can send you relevant job opportunities as they arise. Click on the LinkedIn Jobs tab to set up job alerts for positions related to what you're interested in.
You can get email summaries with opportunities based on profession, specialty, location, and other factors. The more you tweak your settings and interests, the more precise the alerts will be.
Get More Career Resources
LinkedIn can be a powerful tool in helping you secure your dream job and grow your career. Be sure to:
Optimize your profile with professional content and fill in details to make it complete.
Interact on the network. Engage with your connections. Join LinkedIn Groups to participate in industry conversations.
Stand out to employers and recruiters by getting recommendations and skill endorsements.
Update your profile with projects you're proud of.
Set up job alerts when you're on the search.
For more career resources, check out our student resources career blog. Visit the Purdue Global Center for Career Advancement for career assessments and other support for Purdue Global students. For more about Purdue Global online programs, request information here.