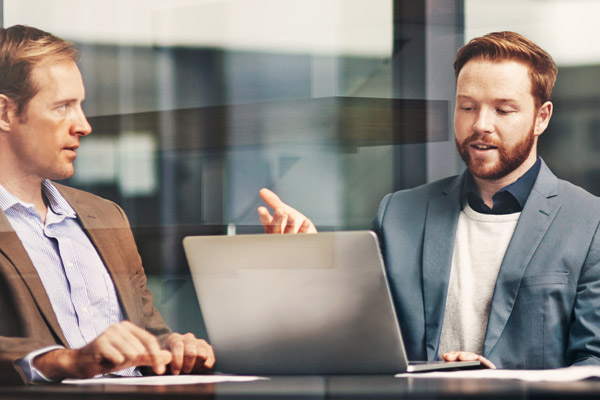 January 8, 2014 | Purdue University Global
Terms and Definitions and FAQs
Explore this resources page to find definitions of commonly used terms in the field along with answers to FAQs.
Real Estate Definitions
Appraisal—An estimate of the quantity, quality, or value of something. The process through which conclusions of property value are obtained; also refers to the report that sets forth the process of estimation and conclusion of value.
Annual percentage rate (APR)—The relationship of the total finance charges associated with a loan. This must be disclosed to borrowers by lenders under the Truth in Lending Act.
Commission—Compensation paid to a salesperson, usually a percentage of the sales price
Consumer Price Indexes (CPI)—The United States Bureau of Labor Statistics produces monthly data on changes in the prices paid by urban consumers for a representative basket of goods and services. Currently the base year for the CPI index is 1982–1984 which = 100.
Federal Reserve Bank or the Federal Reserve—The central bank of the United States consisting of 12 regional banks including the central bank located in Washington, D.C. Created by Congress on December 23, 1913 with the Federal Reserve Act, the original roll of the bank was to support maximum employment, stabilize prices, and moderate long term interest rates. However, since inception, the power of the agency has expanded over time to include supervising banking institutions and bank regulation, maintaining the stability of financial markets and system, lending to depository institutions, the U.S. Government, and foreign official institutions.
Fixed Assets—An investment asset that has physical form, produces income, has commercial or exchange value, and has a life longer than one year. This class of assets includes; land, buildings, art, gold, silver, and other physical assets. This category would not include commercial paper whose value is derived from a single fixed asset or pool of underlying fixed assets.
Home Sales—provides national data on median and average prices, the number of houses sold and for sale by stage of construction, and other statistics. The data is partially funded by the Department of Housing and Urban Development (HUD).
Household Income—as reported by the United States Bureau of Labor Statistics is an economic measure that can be applied to one household, or aggregated across a large group such as a county, city, or the whole country. It is commonly used to describe a household's economic status or to track economic trends in the U.S.
Housing Starts—is an economic indicator that reflects the number of privately owned new houses on which construction has been started in a given period. This data is divided into three types: single-family houses, townhouses or small condos, and apartment buildings with five or more units.
Human Assets—Those individuals of working age who are employed within the economy. The level of human asset engagement is measured by the U.S. Government Bureau of Labor Statistics with full employment recognized as being a level where 95% of those falling within this category having gainful employment within the economy.
Hyperinflation—A situation where the price of goods and services increase at very high levels. This typically happens when increased government spending, unsupported by tax revenues, is supported by an increase in the money supply.
Joint Tenants—joint ownership in which all owners have an equal but undivided interest in a property.
Leasehold Estate—a tenant's rights to use and possess (but not own) a property as defined in a lease agreement.
Life Estate—an ownership interest in real property that normally ends upon the death of a named person.
Listing Contract—An agreement between a real estate owner and a real estate salesperson, where the real estate agent to bring a buyer for the property at a certain price, in return for compensation.
Monthly Interest Rate Survey (MIRS)—is conducted by the Federal Housing Finance Agency (FHFA) and provides monthly information on interest rates, loan terms, and house prices by property type (all, new, previously occupied), by loan type (fixed- or adjustable-rate), and by lender type (savings associations, mortgage companies, commercial banks, and savings banks), as well as information on 15-year and 30-year fixed-rate loans. In addition, the survey provides quarterly information on conventional loans by major metropolitan area and by Federal Home Loan Bank district.
Mortgage—A loan that is secured by real estate
Mortgage Broker—One who brings together a buyer and a seller of real estate and handles paperwork necessary for the transfer of property and for the buyer to obtain a mortgage
Multiple Listing Service—A service where listings can be shared with real estate salespersons who are members of the listing service; allowing any member to bring a buyer for the property
Personal Property—movable items such as cars, clothing, books, and so on.
PITI—The basic costs of owning a home: mortgage principal and interest, real estate taxes, and hazard insurance.
Prepayment penalty—A charge imposed on a borrower who pays off the loan principal early. This penalty compensates the lender for interest and other charges that would otherwise be lost.
Private mortgage insurance (PMI)—Insurance provided by a private carrier that protects a lender against a loss in the event of a foreclosure and deficiency.
Real Estate Broker—Someone who is licensed by a state and can operate a business in the buying and selling of real estate; can also bring together a buyer and a seller and receive a commission
Real Estate Salesperson—Someone who is licensed by a state who can bring together a buyer and a seller and receive a commission (must work under a real estate broker)
Real Property—legal interest associated with the ownership of real estate.
Realtor—A real estate salesperson or broker who is a member of the National Association of Realtors
Sales Contract—A sales agreement or purchase agreement between a buyer and a seller
Shanghai Stock Exchange—The Shanghai Stock Exchange is a stock exchange that is based in the city of Shanghai, China. It is one of the two stock exchanges operating independently in the People's Republic of China, the other being the Shenzhen Stock Exchange. Both organizations are controlled and supported by the government of China.
Tenants in Common—a form of concurrent estate in which each owner has an undivided interest in the property.
Frequently Asked Questions
1. How much house can I afford?
You can find out how much house you can afford by using an online mortgage calculator. You can find one at: http://www.mortgagecalculator.org/
2. What is considered a good mortgage interest rate?
This question is most times determined by two factors: what type of loan do you want and our current economy. A 30-year loan will have a higher rate than a 15-year loan. If we are having a high inflation time then the rates will be impacted as well.
3. What is included in my monthly payment, also known as PITI?
Most mortgage monthly payments include the following 4 items: principal, interests, mortgage insurance and taxes.