Credit for Military Training
You Could Earn College Credit for Your Service.
Purdue Global recognizes the validity of military training as potential college credit. All military training that has been reviewed by the American Council on Education (ACE) and meets the requirements of a student's undergraduate degree plan may be eligible for transfer credit. Please note that only transcripts received directly from Army/ACE or Sailor/Marine will be accepted for official review.
If you are interested in this option, send an official transcript of your training to the Office of the Registrar. Please see below for more information on how to request your military transcript.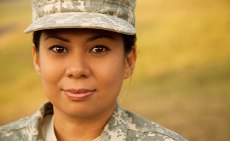 Air Force Transcripts
The Community College of the Air Force (CCAF) documents all Air Force training that is equivalent to college-level coursework. You can request your transcript from CCAF in two different ways:
1. Visit Credential Solutions, and do the following:
Select your state of residence.
Type Purdue Global in the space provided for the school name.
Select either undergraduate or graduate, depending on your degree level.
2. Submit a Prior Learning Transcript Request Form to the following address:
CCAF/DEES
100 South Turner Blvd
Maxwell AFB Gunter Annex, AL 36114
Please visit the Community College of the Air Force website for further information regarding your transcripts.
Army, Coast Guard, Marine Corps, and Navy (Active Duty, Reserve and Veterans) Transcripts
To receive an official military transcript, please visit the Joint Services Transcript website.