Credit for Course Assessments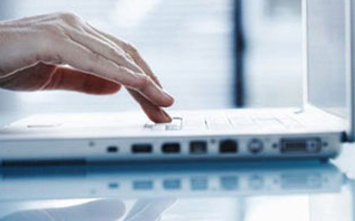 Challenge Yourself. Earn Credit for What You Already Know.
Purdue Global Course Assessments
You can demonstrate proficiency in the learning outcomes of specific Purdue Global courses by passing a comprehensive assessment. Purdue University Global course assessments, also known as "challenge exams" can be used to waive prerequisites, determine class placement, and earn college credit.*
Undergraduate students can test out of a course and still earn credit by attaining a predetermined score on a Purdue Global course assessment. In addition, students enrolled in the following graduate programs may apply course assessment credit toward select courses:
Not all courses provide this option, and course assessments or their equivalent from other colleges or universities will not be accepted. A fee is charged for taking a course assessment. Official results of course assessments must be received by the Office of the Registrar prior to your final term.
Available Course Assessments
AB 104X: Personal Financial Management

AB 114X: Accounting I

AB 116X: Accounting II

AB 140X: Introduction to Management

AB 221X: Customer Service

AC 114X: Accounting I

CE 100X: Preparing for a Career in Early Childhood Development

CE 101X: Introduction to Early Childhood Education

CE 114X: Early Childhood Development

CJ 100X: Preparing for a Career in Public Safety

CJ 101X: Introduction to the Criminal Justice System

CJ 150X: Juvenile Delinquency

CJ 526X: Academic and Professional Communications in Public Safety

CM 107X: College Composition I

CM 206X: Interpersonal Communications

CM 214X: Public Speaking for the Professional

CM 220X: College Composition II

CS 113X: Academic Strategies for the Business Professional

CS 204X: Professional Presence

GB 512X: Business Communications

GB 513X: Business Analytics

HN 200X: Survey of Social Problems

HN 220X:Prevention and Crisis Intervention

HS 100X: Introduction to Health Science

HS 101X: Medical Law and Bioethics

HS 111X: Medical Terminology

HS 140X: Pharmacology

HS 200X: Diseases of the Human Body

HS 230X: Health Care Administration

HS 410X: Organization and Management for Health Care

HS 415X: Environmental Health

HU 250X: Humanities and Culture

IT 117X: Introduction to Web Design

IT 133X: Microsoft Office Applications on Demand

IT 153X: Spreadsheet Applications

IT 163X: Database Management

IT 190X: Foundations in Information Technology

IT 213X: Software Development Concepts

IT 234X: Database Foundations

IT 273X: Network Concepts

IT 275X: Linux System Administration

IT 283X: Networking with TCP/IP

IT 286X: Introduction to Network Security

IT 388X: Routing and Switching I

IT 503X: Principles of Information Technology

IT 504X: Critical Concepts and Competencies for the IT Professional

IT 530X: Computer Networks

IT 537X: Introduction to Cybersecurity

LS 100X: Introduction to Law and the Legal Profession

MM 150X: Survey of Mathematics

MM 207X: Statistics

MM 212X: College Algebra

MT 140X: Introduction to Management

PS 124X: Introduction to Psychology

PS 210X: History of Psychology

SC 121X: Anatomy and Physiology I

SC 131X: Anatomy and Physiology II
External Examinations
Externally administered examinations may also be considered for credit. Purdue Global students may qualify to receive credit by examination through the following:
DANTES Subject Standardized Tests (DSSTs)
College Level Examination Program (CLEP)
Advanced Placement Program (AP)
Defense Language Proficiency Tests (DLPTs)
International Baccalaureate Diploma Programme
Other similar exams
Credit may be awarded for each test in which the recommended minimum score is earned and based on program guidelines and course outcomes. Official results of standardized tests must be received by the Office of the Registrar prior to your final term.
DANTES Subject Standardized Tests (DSST)
The DSST program is a nationally recognized credit by examination program developed by the Chauncey Group International, a subsidiary of the Educational Testing Service. Over 35 DSSTs are available to military and nonmilitary students in the areas of business, physical sciences, humanities, social sciences, and applied technology.
Learn more about DSST requirements and testing procedures at the DSST website. You also may call DSST at 877.471.9860 (Toll Free).
College Level Examination Program (CLEP)
CLEP exams are liberal arts and business subject tests offered by the College Board and proctored at sites across the nation. Visit the College Board website or call 800.257.9558 (Toll Free) for testing information.

Review the CLEP Scores and Transcripts page to learn more about CLEP exams and obtain transcripts of your scores.
Advanced Placement (AP) Program
The AP program is a series of college-level examinations administered to high school juniors and seniors. For more information about AP exams, visit the College Board website or call 800.257.9558 (Toll Free).

Read the Grade Reporting Services page to find out how to send your AP score report to Purdue Global.
International Baccalaureate (IB) Diploma Programme Graduates
The International Baccalaureate Diploma Programme is an advanced curriculum program for students age 16 to 19, completed at participating high schools worldwide. Students who have graduated from an IB Diploma Programme may receive transfer credit for the completion of higher-level exams with a grade of a "5" or higher according to the International Baccalaureate Equivalency Chart.
For more information on how to submit an IB Diploma Programme transcript to Purdue Global, please review the IB transcript request procedure.