Credit for Exams and Course Assessments
Challenge Yourself. Earn Credit for What You Already Know.
Use the knowledge and skills that you already have to pass exams and earn college credit at Purdue Global.* You can complete a Course Assessment exam directly through Purdue Global or complete a standardized exam through approved organizations outside of the University.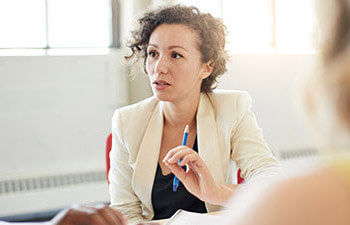 Purdue Global Course Assessments
Demonstrate proficiency in the learning outcomes of specific Purdue Global courses by passing a comprehensive assessment, which is similar to a college equivalency exam. Purdue Global course assessments, also known as "challenge exams" can be used to waive prerequisites, determine class placement, and earn college credit.
Undergraduate students can test out of a course and still earn credit by attaining a predetermined score on a course assessment. In addition, students enrolled in the following graduate programs may apply course assessment credit toward select courses:
Not all courses provide this option, and course assessments or their equivalent from other colleges or universities will not be accepted. A fee is charged for taking a course assessment. Official results of course assessments must be received by the Office of the Registrar prior to your final term.
Available Course Assessments
External Examinations
External exams offer another opportunity to earn credit for subjects you have mastered without having to take a course. External exams also test skills and knowledge acquired on the job, from life experience, and from military training. Purdue Global students may qualify for credit through the following:
College Level Examination Program (CLEP)
Advanced Placement Program (AP)
DANTES Subject Standardized Test (DSST)
Defense Language Proficiency Test (DLPT)
International Baccalaureate Diploma Programme
Other eligible standardized exams
Credit may be awarded for each eligible test in which you meet the recommended minimum score as long as it meets your program's guidelines and course outcomes. Official results of standardized tests must be received by the Office of the Registrar prior to your final term.
View additional information about some of the standardized exams most commonly submitted by Purdue Global students.