Prior Credits
Prior Learning Credits
Often military and veteran students have undergone prior learning which could count toward shortening their path to a degree. We recognize the value of military training and work experience, and offer college-level credit for ACE-evaluated military training and CLEP and DANTES examinations.*
The appearance of U.S. Department of Defense (DoD) visual information does not imply or constitute DoD endorsement.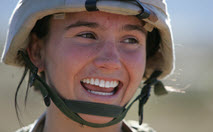 Purdue Global will allow a maximum of 75% of the credits for our undergraduate online degrees to be earned through a combination of experiential learning, transfer credit, and credit by examination.* A minimum of 25% of credits must be taken at Purdue Global.
General Guidelines
Credits earned in any combination of prior learning credit will not exceed 75% of the credits required or 50% of a graduate degree; however, in graduate programs, these courses must be completed by the time you enroll at Purdue Global. Program-specific exceptions may apply. Please refer to the individual school sections in the University Catalog for more information.
Key Sources of Prior Learning
Military Training: Many types of military training have been evaluated by the American Council of Education (ACE) for applicable college credits. A second method is to complete an equivalency exam which allows a student to demonstrate knowledge in a certain area via a formal evaluation. Purdue Global accepts College Level Examination Program (CLEP Exams) and DANTES Subject Standardized Tests (DSST).
Occupational Credit: Some military occupations have been evaluated by ACE for college credit.
Prior College Training: Purdue Global may accept transfer credit from regionally or nationally accredited colleges and universities.
Associate's to Bachelor's Degree Programs: Purdue Global has articulation agreements established with hundreds of community colleges across the country. These educational relationships allow community college students to transfer in their associate's degree credits toward a Purdue Global bachelor's degree program. Click here to see if your community college is participating.
Experiential Learning: Many of your accomplishments may not be captured by prior coursework, challenge exams, or approved military training. In these cases, Purdue Global provides a portfolio development course that can help you translate this experiential learning into college credit.
Our portfolio development course helps you to document your college-level learning in a portfolio you can submit for consideration for college credits. Note: the portfolio development course is for undergraduate programs only. Students enrolled in the portfolio development course will pay a course fee. This fee will be refunded if students withdraw from the course or do not submit an experiential learning portfolio.
AU-ABC Program: This program assists airmen who have or are completing an associate's degree with the Community College of the Air Force to identify schools to which they can transfer their associate's degree credits to earn a bachelor's degree. Purdue Global participates with 30 approved programs.