International Student Admissions
Becoming a Student at Purdue Global
From enrollment and choosing a program to understanding funding and financial options for international students, at Purdue Global we take pride in the integrity of our admissions approach. It's just one more thing that helps set us apart. Let us help you get started on the path to earning your degree from a U.S.-based and regionally accredited institution.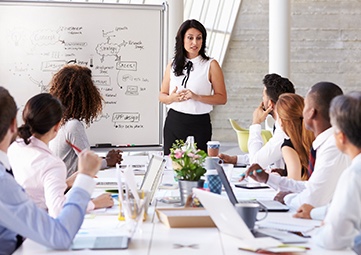 Admissions Requirements for International Students
International applicants must submit evidence that they meet the University's general admissions standards for all students. The University is authorized under federal law to enroll nonimmigrant, alien students. International applicants interested in enrolling in an online nursing, health science, or education program should contact their Admissions Advisor for information related to international availability. Not all programs are available for enrollment.
Purdue Global considers you an international student if you are NOT a:
U.S. citizen or national;
U.S. permanent resident or other eligible noncitizen; or
Citizen of the Freely Associated States: the Federated States of Micronesia and the Republics of Palau and the Marshall Islands.
In addition, you must meet the following requirements:
Age: Be at least 18 years old.
Proof of sufficient funds: If applying to an onsite program, submit bank statement(s), with balance(s) converted into U.S. dollars, indicating that you or your parent/guardian has sufficient funds to cover the costs of tuition, fees, and/or living expenses for the entire program of study, or a certified government sponsor letter indicating that tuition, fees, and/or living expenses will be paid in advance of each term.
If you are enrolled in English language course(s) at another institution, bank statement(s) or a certified government sponsor letter proving sufficient funds for the entire Purdue Global program can be submitted along with the Enrollment Agreement.
Submit applicable fees: Submit all applicable fees as noted on the Enrollment Agreement and the Tuition and Fees Schedule.
Visa requirements: If enrolling in a program that includes a placement component, such as a clinical, practicum, or externship, ensure that the program of study complies with the terms of your visa.
Proof of secondary completion: Provide actual proof of secondary completion. If you reside in the United States but attended school in a foreign country, and are unable to produce the required documents, evidence may include certification from other official sources. If you cannot provide the required documentation by the end of the first term of enrollment, you will be dismissed from the University.
English Language Requirements
All international applicants must be proficient in English (reading, writing, and speaking) appropriate to our academic environment and to your level of study.
If you completed high school in English, you are generally considered to have met this requirement.
Completing high school in English means that you completed high school or its approved equivalent:
In the U.S. (includes GEDs, etc.), or
In a country where English is the language of instruction, or
At a "high school" where the primary language of instruction was English.
If you do not meet one of these criteria, you may establish English proficiency by means of:
A transcript indicating "C-" or higher in a college-level writing/composition course from either a regionally accredited U.S. college/university or an eligible college/university in a country on the list of countries of English instruction.
A degree from either a regionally accredited U.S. college/university or an eligible college/university in a country on the list of countries of English instruction.
KELPA.
Minimum score on an external exam (TOEFL, IELTS).
| TOEFL | Paper-Based | Computer-Based | Internet-Based |
| --- | --- | --- | --- |
| Undergraduate | 525 | 195 | 71 |
| Graduate | 550 | 213 | 80 |
| Requirement | Undergraduate | Graduate |
| --- | --- | --- |
| IELTS | 6 (no band less than 5.5) | 6.5 (no band less than 5.5) |