Online Courses for Nondegree Seeking Students
Purdue Global offers single courses to nondegree-seeking students. Upon successful completion of a non-degree online course, students may transfer the credits earned toward a degree at Purdue Global (if the course is part of the Purdue Global degree program).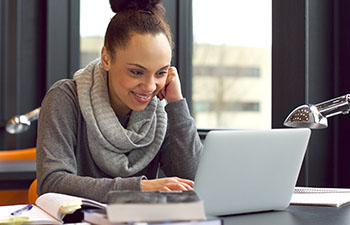 Students who successfully complete all of the requisite courses associated with a certificate program may petition for academic graduation from the applicable certificate program. Students must meet all additional admissions and academic graduation requirements detailed in the admissions and degree-seeking academic graduation criteria of those certificate programs.
Participants are under no obligation to enroll at Purdue Global upon completion.
If you are interested in becoming a nondegree-seeking student, contact our Admissions team to learn more about available courses.
You can also visit the University Catalog for additional information.