Communication Faculty
Click on a photo to learn about our faculty and leadership.
No results found.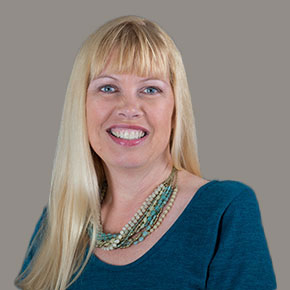 Sara Sander, PhD
Sara Sander, PhD
Academic Dean and Vice President
Sara Sander began her career with Purdue Global in 1997. She has served in a variety of positions including professor of communications and languages and program coordinator for the School of Arts and Sciences, now known as the College of Social and Behavioral Sciences. Her experience includes over 15 years of teaching adult learners, with a focus in the last 10 years in online education and administration.
Education: PhD, Capella University; MA and BA, University of Arkansas at Fayetteville
Research Interests: Emotional intelligence, faculty performance and behaviors, communication in the online classroom
Sara Sander Link
Academic Dean and Vice President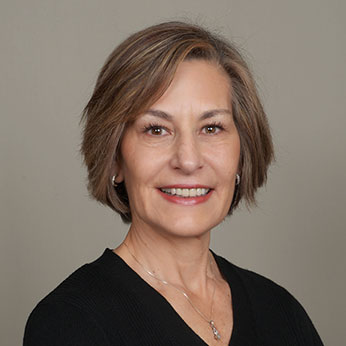 Lynn Massenzio, PhD
Lynn Massenzio, PhD
Associate Dean
For many years, Lynn Massenzio's focus has been administrative, including strategic planning, accreditation, state approvals, and new program development. She previously served the University as an adjunct faculty member and assistant dean of faculty. Prior to entering the education field, Massenzio built on her experience as a former college athlete to start a small business as a fitness consultant and personal trainer. She earned her teaching certification through an alternative certification route at Oglethorpe University. After teaching high school science, she transitioned to higher education where she was a clinical instructor at Georgia State University and an assistant professor at LaGrange College. Both institutions, as well as Purdue Global, have enabled her to work with career changers entering the field of education through both traditional and alternative routes to certification.
Education: PhD, Georgia State University; MS, Georgia Institute of Technology; BA, Rutgers Universit
Lynn Massenzio Link
Associate Dean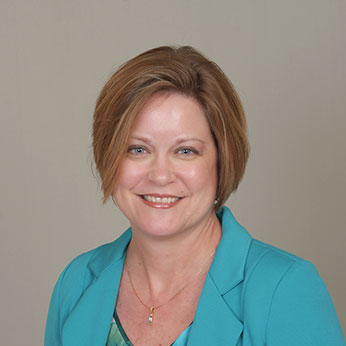 Tessa Holst, MS
Tessa Holst, MS
Assistant Dean
Tessa Holst currently serves as the assistant dean of students within the College of Social and Behavioral Sciences where she oversees and generates initiatives to develop student engagement and improve student retention. She is also responsible for problem identification and resolution for second-level student complaints and conflicts. Prior to her current role, Holst served as the graduation director and event planner within the Provost Office. She was responsible for bi-annual graduation event ceremonies, celebrations, and faculty retreats. She has worked in higher education for over 25 years and recently completed her second term as school board member for her local school district, having served for 4 years as president.
Education: MS, Kaplan University (now Purdue Global)
Honors and Achievements: 2017 Social and Behavioral Sciences Outstanding Non-Academic Support Team Award (Kaplan University), 2005 Hero Award (Kaplan University), 2003 Extra Mile Award (Kaplan Higher Education)
Tessa Holst Link
Assistant Dean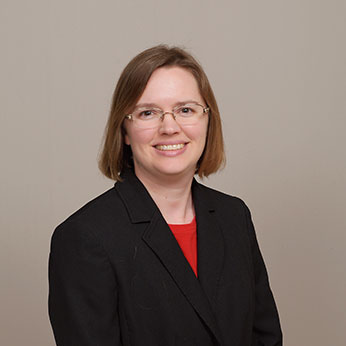 Misty LaCour, EdD
Misty LaCour, EdD
Department Chair
Misty LaCour serves as the Academic Chair for the Department of Education and Communication in the College of Social and Behavioral Sciences. Previously, she served as a full-time faculty member where she taught various courses in graduate education and served as a course lead to multiple courses. Currently, she oversees multiple programs including early childhood, communication, and graduate education programs. LaCour began her academic career as a K-6 teacher before moving to higher education where she held various positions including department chair of teacher education. LaCour maintains recency of experience by regularly substitute teaching in K-12 classrooms. Her research has been cited for her expertise in providing literacy best practices as well as meeting the needs of at-risk, diverse learners. Other leadership positions include the executive director of the Arkansas Association of Teacher Educators, member of the Audit Team for NAEYC Higher Education for CAEP Accreditation, and editor of the ArATE Electronic Journal.
Education: EdD, Liberty University; MEd, Grand Canyon University; BA, Northwestern State University

Publications: Over fifty published articles and other scholarly works, many in international journals and numerous presentations at conferences

Certifications: Elementary Education, English, TESOL Certificate for Online Teachers, Quality Matters: Effective Online Course Instruction, Quality Matters: Effective Online Course Development
Honors and Achievements: 2020, Outstanding Professor Award; 2020, Encouragement & Inspiration Award; 2020, Champion for Change Award; 2018, Outstanding Scholarship and Professional Development Award, 2017, Outstanding Curricular Revision Award; 2016, Above and Beyond Award; 2010, ASCD Emerging Leader Award
Research Interests: Equity in education, student engagement, literacy development, technology in the classroom, educator happiness and well-being
Misty LaCour Link
Department Chair
Purdue Global Full-Time Faculty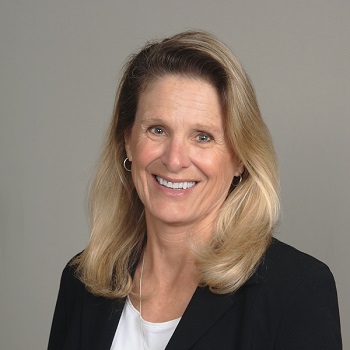 Ingrid Bradley, DA
Ingrid Bradley, DA
University Faculty
Ingrid Bradley is a full-time Communication instructor for courses such as College Composition I and II, and Instruction in Technical Communication. Bradley's special interests and involvements include online writing centers and seminar presentation content. Additional interests include multimodal approaches to composition in a digital world, and how text based compositions can be enhanced through multimodal means such as video, audio, graphics, photograph, and animation. Bradley has had numerous articles and photographs published in magazines throughout her 30 plus years as a communications professional. She is currently working toward publishing more academically focused articles for academic journals that focus on technical writing and online writing centers. Bradley is an award winning Department of Defense photographer, winner of several public relations awards, and is a decorated military veteran having also served in the Gulf War as a public affairs officer.

Education: DA in English Pedagogy, Murray State University; MA in English Communications, St. Mary's University; BA in Communications, University of Central Florida
Memberships: Member, the Society of Technical Communicators; Member, the Council on Programs in Scientific and Technical Communication; Member, the National Council of Teachers of English
Research Interests: Online writing centers and multi modal compositions as an adjunct to text based communication
Ingrid Bradley Link
University Faculty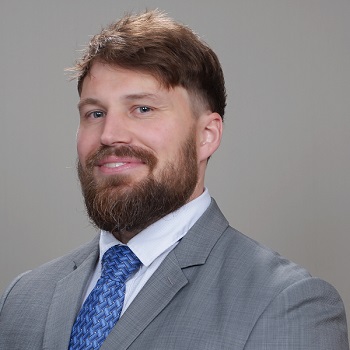 Tyler Sorg, MA
Tyler Sorg, MA
University Faculty
Tyler Sorg started his career at Purdue Global as a part-time adjunct, teaching communication courses in 2020. Sorg has moved to teaching a wide variety of courses full-time and contributing to the growth of Purdue Global via course development and mentoring. For 9 years, he has worked in academics, teaching at community colleges, small D-1 schools to larger R1 institutions. Since 2018, he has expanded his academic career by teaching online. Sorg also has 8 years of sales experience and owns his own communication consulting company.

Education: PhD (ABD) University of Missouri; MA, Purdue University Fort Wayne; BA, Purdue University Fort Wayne
Publications: Sexual Harassment, Communication, and the Bystander
Setting an Applied Agenda: #MeToo, sexual harassment: an article, a forum, and a dream for the future
Certifications: Online Teaching Certification from the University of Missouri
Research Interests: Organizational communication, organizational culture, sexual harassment, leadership, power, strategic communication
Tyler Sorg Link
University Faculty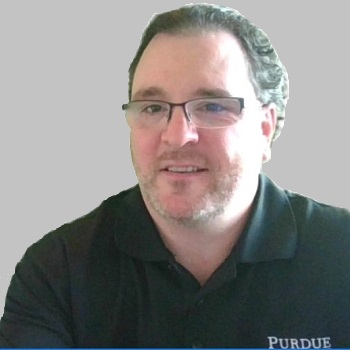 Jason Waldow, MS
Jason Waldow, MS
University Faculty
Jason Waldow teaches various undergraduate communication courses at Purdue Global. Previously, Waldow served as a journalist, PR consultant, and recently as an organizational communication consultant for international organizations. He has lectured on organizational culture, leadership, and public speaking for students furthering their professional journey in various fields.
Education: MS, City University of Seattle; BA, The Evergreen State College
Publications: Jarvie, Lindsey, & Waldow, Jason (2021). Professional Learning Communities: An Inclusive Solution for Engagement and Collaboration. IGI Global.
Waldow, Jason, & Aucoin, Dena (2021). Moving Virtual into Reality: Bringing the Real World into the Online Classroom. IGI Global
Honors and Achievements: Outstanding Professor - Student Nominated 2021; Outstanding Professor – Student Nominated 2020; Outstanding Mentor – Faculty Nominated 2021; Encouragement and Inspiration Award – student Nominated 2020; Outstanding Classroom Innovation – 2020
Memberships: National Communication Association, International Communication Association, Big Brothers Big Sisters of Washington, ACLU
Research Interests: Cultural and organizational communication and cognitive executive function in higher education
Jason Waldow Link
University Faculty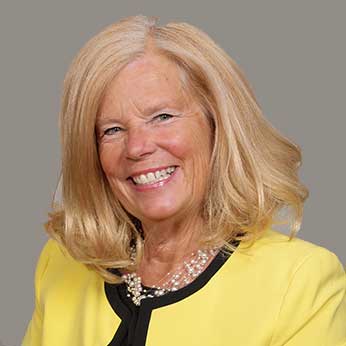 Dorothy Williams, PhD
Dorothy Williams, PhD
University Faculty
Dorothy Williams has been with Purdue Global for more than 10 years, where she teaches a variety of communication courses and serves as course lead. She has served as a senior manager and director at the university level, and has also taught adult students at the undergraduate, graduate, and doctorate level for over 27 years, including over 18 years online. Williams has also served as a consultant for developing learning platforms that will best serve student learning.
Education: PhD, Walden University; MS, San Jose State University; BS, University of Colorado
Publications: "Do Graduate Students Who Set Formal Goals Really Graduate at Higher Rates?" (Building Sustainable Futures for Adult Learners), "Using Writing Admission Essays or a Basic English Course to Predict Success in Adult Undergraduate Students
Honors and Achievements: 2017 Outstanding FT Adjunct Award (Kaplan University College of Social and Behavioral Sciences), 2011 Outstanding FT Adjunct of the Year (Kaplan University), 2011 Colorado Springs Business Journal Women of Influence
Memberships: Association for Continuing Higher Education, Educating Children of Color
Research Interests: Student retention, course development, strategic development, change management
Dorothy Williams Link
University Faculty