Purdue Global Midwest Locations
Purdue Global provides quality online higher education that's tailored to the needs of working adults in the Midwest. Several states in the region have set goals to significantly increase the education levels of their workforce beyond high school by 2025. Purdue Global is committed to helping them meet these goals by making higher education accessible and affordable.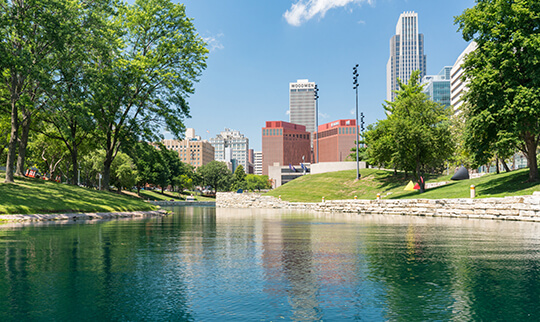 World-Class Education Solutions for the Midwest Business Community
Purdue Global has partnered with several organizations to provide greater education opportunities to their workforces in the Midwest and to support the region's goal of a more educated workforce by 2025.* Learn more about our academic alliances and see what we can do for your company.†
DMACC and EICC Community College Partnerships
Purdue Global has built academic partnerships with the Des Moines Area Community College (DMACC) and Eastern Iowa Community Colleges (EICC). We offer their graduates tuition reductions and help them transfer smoothly into one of our online bachelor's degree programs in health sciences or nursing.
CHI Health
Thanks to an innovative partnership, CHI Health employees, specifically those in Nebraska, can enroll in a Purdue Global program at a reduced tuition rate. Select CHI Health employees are able to pursue their associate's degree in nursing as part of a CHI Health-specific cohort at Purdue Global.
SSM Health
Employees of St. Louis-based SSM Health can now enroll in a Purdue Global program and enjoy a tuition reduction on undergraduate and graduate programs. Nursing students are eligible for a larger tuition reduction on the online RN-to-BSN program.
Guardian Credit Union
Both employees and customers of Guardian Credit Union can take advantage of tuition reductions on undergraduate and graduate programs at Purdue Global.
State of Nebraska
Employees of the State of Nebraska now qualify for tuition reductions on undergraduate programs and graduate programs at Purdue Global.
Our Students Succeed

Upon completing my AS in Nursing program and passing my RN boards, I was interviewed and offered two different positions as a RN. I received a pay increase when I successfully completed my BSN program.

Gary Darr
AS in Nursing and BS in Nursing Graduate#

A local office was amazing. Any time that I needed help, I was able to just pop downtown and speak with someone face to face.

Michael Meisner
BS in Information Technology Graduate#