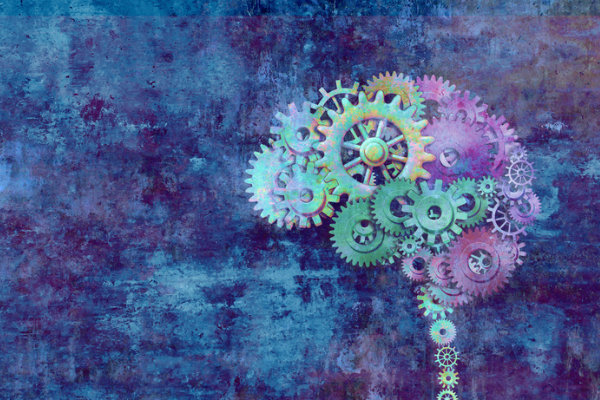 October 28, 2019 | Gabrielle Blackman, PhD
Industrial/organizational psychology (I/O) is the professional field that applies evidence-based practices to help employees and organizations thrive. I/O professionals act as consultants within companies and organizations, work as researchers, and hold positions in various industries, including higher education. As a specialized field, I/O professionals possess unique expertise derived from postgraduate education.
I/O Psychology at Work
I/O professionals help clients address such questions as:
What motivates people to put forth their best efforts at work?
Would flexible work schedules help employees be more productive?
What steps should a manager take to prepare a team for major changes?
Is the organization's culture inclusive?
How should the organization select the best applicants for a new job?
Which job tasks should a company automate?
I/O professionals help organizations and companies be more efficient and effective, while maintaining healthy and balanced workplaces for employees. They address issues such as employee turnover, low productivity, skill deficiencies, and conflict, and they assist their clients with managing other workplace trends. I/O professionals help workplaces and organizations foster innovation, high employee engagement, positive leadership, effective use of technology, diversity and inclusivity, and ethical practices.
These professionals use their knowledge and expertise of the field, well-established assessments, scientifically valid techniques and interventions, statistical expertise, and technology to assist clients.
Where I/O Professionals Work
Many I/O professionals work as consultants to assist clients with specific tasks or projects. For example, an I/O consultant may help an organization develop new strategies, manage major changes, develop promotion procedures, or establish a new diversity and inclusion program. Consulting firms specializing in talent management, organizational development, and related areas often hire I/O professionals. Firms employ I/O professionals to work on teams with other professionals to address client needs and issues, and consultants may travel throughout the week to meet with and assist clients.
Other I/O professionals work directly for companies or organizations, sometimes as internal consultants or alongside human resource professionals.
I/O professionals work in government, academic, and research settings. They contribute throughout federal, state, and local government agencies. They also conduct employee-related research within various military institutes.
As instructors and professors within psychology, business, and management departments in higher education, I/O professionals contribute to the next generation of practitioners.
I/O Psychology Education and Training
Regardless of the role, I/O professionals gain expertise through higher education. I/O professionals typically complete graduate-level training in psychology. A 2018 survey of Society for Industrial and Organizational Psychology members showed that most possess either a master's degree (29%) or a doctorate (58%) in psychology or related fields.
A master's degree in I/O often entails coursework covering a broad overview of the field, as well as a series of courses in areas of practice such as leadership, motivation, job analysis, training, tests and assessments, performance appraisal, statistics, and employee selection. Master's degree programs often include a capstone course, such as a master's thesis, an internship, or comprehensive exams. These are important opportunities for I/O graduate students to synthesize and apply what they've learned from education and training.
Working professionals may find new career paths and opportunities within their organizations and companies by pursuing a graduate certificate in I/O psychology. Graduate certificate programs in I/O psychology focus on the specialized knowledge, skills, and abilities needed to make a practical difference in workplaces. Through a certificate program, human resource professionals and those interested in transitioning into new work roles develop valuable expertise to apply back to their current workplaces.
I/O Professionals Help Improve Organizations
As the world changes with new technologies, innovations, and shifts in business, I/O professionals assist and guide people and organizations in making strategic and effective decisions. I/O professionals contribute in a variety of ways through their roles as consultants, academics, researchers, and specialists. Through specialized education and training, they gain important expertise, best practices, and tools to help organizations, workplaces, and people to perform optimally.
Explore Career Options in I/O Psychology With Purdue Global
Purdue Global offers three online programs for those who want to launch or further their career in industrial/organizational psychology*:
If you're ready to explore how an online degree program can broaden your career opportunities, request more information today.
---
Your Path to Success Begins Here
Learn more about online programs at Purdue Global and download our program guide.
Request Information