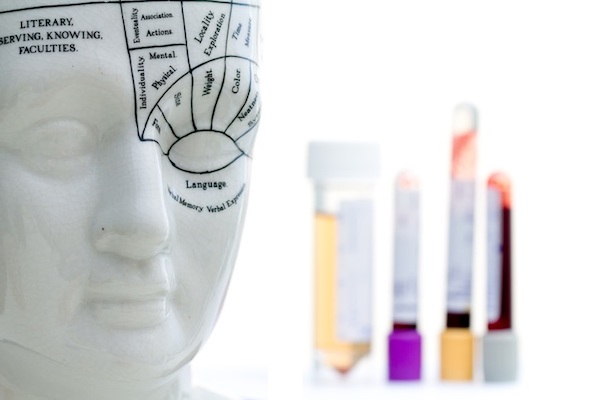 January 8, 2019 | Purdue Global
If you've ever watched "CSI" or have a fondness for Agent Starling, you have a general idea about the role of forensic psychology. In reality, there's more to the practice than profiling serial killers and sizing up crime scenes. A forensic psychology professional's job may not be quite as glamorous as portrayed on screen, but practitioners can have exciting and challenging careers.
What Does a Forensic Psychology Professional Do?
On television, forensic psychologists often profile criminals and lend their expertise to investigations. But, forensic psychology professionals can also:
Work in prison and forensic hospital settings. Professionals working in this environment evaluate inmates. They determine a person's mental fitness to stand trial or whether a person is a candidate for a not guilty plea by reason of insanity. Additionally, they help determine whether a person is too dangerous for release.
Consult on domestic and child abuse cases. Forensic psychology professionals also provide consultation and evaluation of victims in abuse and rape cases. The practitioner's job in this area may be to determine a witness's or victim's truthfulness, or they may evaluate the emotional damage done to victims.
Advise on jury selection. Not all forensic psychology professionals work directly with victims and those charged with crimes. Attorneys often hire psychologists to consult on jury selection and to hold focus groups to assess the persuasiveness of the lawyer's case.
Assist with civil cases. For those who prefer not to work in the criminal arena, forensic psychology professionals have found a niche in personal injury and class-action lawsuits. In these high-stakes cases, forensic psychologists can assess testimonies. In some cases, these practitioners have an added specialty area.
Counsel at-risk youth. A forensic psychology professional can find fulfilling work dealing with children and adolescents who live in at-risk environments. Early intervention can help prevent future criminal behavior.
Focus on academia and research. Not all forensic psychology professionals choose to pursue applied work. Those with advanced degrees can teach or conduct research for the government or at universities and corporations.
Weighing the Pros and Cons of a Forensic Psychology Career
It's fascinating work. A career in forensic psychology provides intellectual stimulation. People who appreciate the challenge of deciphering complex behavior and the opportunity to work in a variety of settings may be well-suited for a career in this field.
Less insurance bureaucracy. Forensic psychology professionals have a perk that practicing clinical psychologists don't: There are fewer hassles from dealing with insurance and managed care.
Stressful situations are common. While the work is rewarding, this area of practice can also take a toll. As a forensic psychology professional, you must:
Deal with distressing issues and situations
Make assessments that will profoundly change a person's life (restrict their freedom, access to their children, etc.)
Work on the courts' schedules, not your own
Be thick-skinned
How to Become a Forensic Psychology Professional
If you would like to start a career in forensic psychology, you need to invest in your education. Your level of education and state licensure will determine the career opportunities available to you.
With a master's in psychology degree with a forensic psychology concentration, you can pursue careers related to criminal justice such as parole officer, probation officer, or caseworker in a social services setting. Additionally, those who have earned a master's degree may work as psychology professionals in correctional facilities or for nonprofit organizations that serve at-risk youth or lobby for changes to the legal system.
Professionals who provide expert testimony and analyses for criminal cases usually have a doctorate and years of experience. Other required training and experience will depend on your desired area of specialization. For example, forensic pathology requires a medical degree, residency, and board certification. Criminal profiling for a law enforcement agency may require police or other agency academy training and on-the-job experience.
Get Started With Purdue Global
If you want to unlock the mysteries that drive criminal behavior and make a difference in the lives of those touched by crime, consider the field of forensic psychology. Learn more about Purdue Global's master's in psychology program with a forensic psychology concentration.
---
---
Your Path to Success Begins Here
Learn more about online programs at Purdue Global and download our program guide.
Request Information