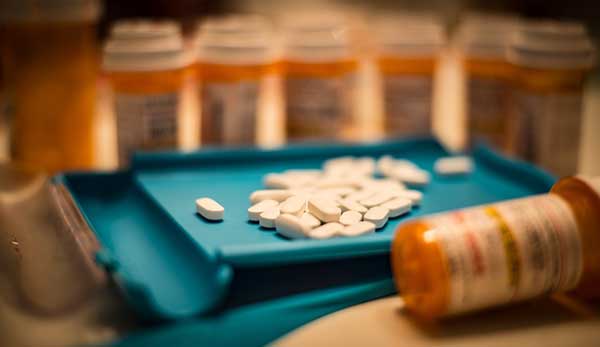 January 30, 2018 | Purdue Global
|
Updated October 13, 2021
The statistics are frightening, and they continue to rise. Addiction to and death from opioid drugs—including prescription pain medications such as oxycodone and hydrocodone; the anesthetic fentanyl, which is increasingly being combined with other opioids; and the street drug heroin—are at their highest levels ever:
Drug overdose deaths in the United States rose 29.4% in 2020 to an estimated 93,331, according to the U.S Centers for Disease Control and Prevention (CDC).
Deaths from opioid overdoses totaled 69,710, equaling more than 190 deaths per day in 2020, according to the CDC.
Accidental opioid overdose is now a top 5 cause of death behind heart disease, cancer, chronic lower respiratory disease, and suicide, according to the National Safety Council.
The COVID-19 crisis also has added to the epidemic numbers. By June 2020, 13% of Americans reported starting or increasing substance use as a way of coping with stress or emotions related to the pandemic, according to the CDC.
Opioid epidemic statistics are dire, as the epidemic takes a devastating toll on addicts, their families, and the ever-increasing costs of treating substance use. The opioid crisis has also created a national emergency in another area: there simply aren't enough addiction counseling professionals in the United States.
A Shortage of Addiction Counseling Professionals
The U.S. Bureau of Labor Statistics projects a 23% rise in employment for substance abuse, behavioral disorder, and mental health counselors from 2020 through 2030, much faster than average for all occupations.
Multiple factors contribute to the shortage, including the stigma of mental illness, an aging workforce, and compensation that is just now catching up to demand. But, according to a study cited by the National Institutes of Health, the largest increase in need is likely due to the Affordable Care Act, which requires all insurers to cover treatment, meaning that millions more people now have access to mental health care.
Anatomy of an Epidemic
Opioids became widely prescribed as painkillers beginning in the late 1990s, after pharmaceutical companies assured doctors the drugs were not addictive, according to the National Institute on Drug Abuse. But, as overdose rates began to rise, it was clear this was not the case. This is a common scenario:
Opioid use begins innocently, perhaps with a prescription for painkillers after an injury or surgery (28% of the opioid overdose deaths in 2019 involved a prescription medication, according to the CDC).
Once in the brain, the drugs block pain and release chemicals that create feelings of pleasure.
With repeated use, more and more of the drug is required to block the pain and/or create the same euphoric sensation.
The body becomes dependent, creating symptoms of withdrawal if the body goes without the drug too long.
Those who are addicted may try to convince their doctors that they are still in pain, shop around among multiple doctors, or buy the drug illegally. They may even move on to using heroin—a decision fraught with extra danger, as street drugs are inconsistent in strength and can be altered with substances such as fentanyl, a synthetic drug that is 30 to 50 times more potent than heroin and easily proves fatal in the wrong hands.
The Roles of an Addiction Counseling Professional
Treatment for opioid addiction usually includes inpatient rehabilitation, behavioral counseling, and medications to ease withdrawal symptoms. But, it can take time and relapse is common.
Substance use counselors treat and support a patient through the process, providing information, ongoing therapy, and coordination with medical doctors.
In addition to treating patients, addiction counselors can work to educate the community, create an ongoing dialogue with young people in school settings, and speak to civic organizations and other groups.
Make a Difference in the Opioid Epidemic
A drug addiction counseling career can open the door to many professional opportunities, including community health workers, addictions case managers, outreach specialists, and addictions treatment technicians.*
Purdue Global offers:
Both programs are accredited by the National Addiction Studies Accreditation Commission (NASAC). Graduates of the bachelor's degree program are eligible to sit for the National Certification Commission for Addictions Professionals' (NCC AP) National Certified Addiction Counselor, Level I and II certification exams. The certificate program meets the coursework requirements to prepare graduates who meet eligibility prerequisites to take the National Board of Certified Counselors' Master Addictions Counselor (MAC) examination.†