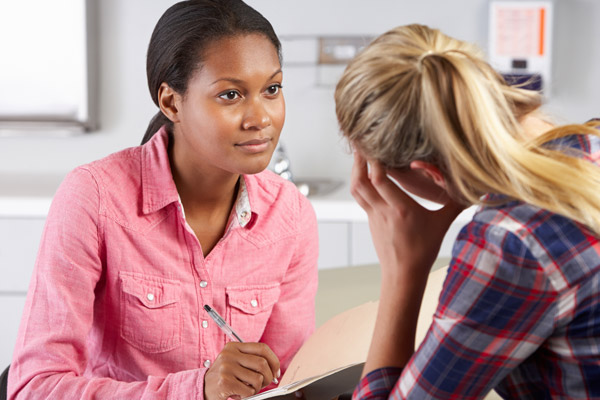 October 8, 2015 | Kylan Turner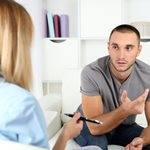 A Brief History of Applied Behavior Analysis (ABA)
The history of applied behavior analysis (ABA) has included the advancements of trailblazing scientists who examined the principles of behavior change and learning theory and translated their research to make a difference in the lives of real people with real problems. And, it worked. ABA is now "on the map" as a respected and highly evidence-based methodology. The practice of ABA is perhaps best known currently for using rigorous scientific methods to help individuals with special needs learn critical new skills and address challenging behaviors; this can be one of the most rewarding aspects of one's work as a behavior analyst.
ABA is a science that requires a great deal of discipline to master and to implement properly. Just like the journey to attain any specialized professional milestone, the path to achieving the credential of a Board Certified Behavior Analyst® (BCBA®) can be challenging at times. Therefore, it's important to chart a road map to pursue one's goals. Fortunately, as budding experts in the field of ABA, it will become clear how to apply critical ABA concepts and principles to the task of developing one's career.
Charting My ABA Career
As a recently hired full-time faculty member in the Psychology Department at Purdue Global and as a practitioner using ABA for over 14 years, I have made it my goal to live by the principles I teach. I specialize in working with children with autism or other related developmental disabilities to teach them critical skills to be more independent and interact with others in meaningful ways. I believe I have been able to be successful in my work because I use ABA to chart my own career and my work within it.
The Rewards of Mastering ABA Concepts and Principles
In my early years training to become a BCBA I would leave my therapy sessions with my mind racing with possible ways to help each client master new tasks and decrease challenging behaviors. As I became more involved with my field of study and gained more direct training and eventual mastery of ABA concepts and principles, I began to help each individual with whom I worked in more significant and meaningful ways. Instead of simply being able to curb a tantrum from escalating, I was teaching an individual to use American Sign Language to ask for help, and therefore eliminate the need for the tantrum in the first place. Instead of simply helping a parent teach their child to put on their shoes independently, I was able to implement highly efficient protocols to ensure that students in a specialized school program were being toilet trained earlier, and therefore able to attend public grade school without social stigma.
ABA as a "Magic" Method to Help Others
As I gained more skills as a practitioner, I also began to steadily supervise new clinicians, conduct functional behavior assessments independently, and design original behavioral protocols. In short, as I learned and mastered the principles of ABA, I was able to use ABA in new and meaningful ways. The correlation between what I learned and what I was able to effectively teach was striking. I began to see ABA as a "magic" method to help not only the individuals with whom I worked but their families as well and, eventually, in my own pursuit of education and the development of my career in psychology.
Using ABA on Your Path to Becoming a Board Certified Behavior Analyst
As an individual starting on the path to becoming a BCBA, the road ahead might seem daunting. Aside from the traditional coursework requirements, prospective BCBAs need to also accrue supervised experience hours and pass a standardized exam (Behavior Analyst Certification Board, 2015). The efforts required to complete all of the required steps may be exhausting. This may especially be true as you may not have a ready path to gain supervision experience, or may be juggling difficult family and work schedules as you study for the BCBA exam.
Here are some tips to help you reach your goal of becoming a BCBA:
It will be important to acknowledge that you have a powerful tool at your disposal. That tool will be your knowledge of the power and efficacy of ABA.
Use your ability to create and design protocols for yourself to follow to achieve your goals.
Your knowledge of the methodology of ABA, and your ability to apply ABA principles on your own behavior, can help you on your path to become a highly effective BCBA. Just as any behavior analyst would look at a client who is seeking to achieve a particular goal, it will be necessary for you to assess your behavior and create a plan to reach your target goal (Cooper, Heron, & Heward, 2007).
Identify the skills required to attain the goal and create an environment and natural supports (friends, family, colleagues, supervisors, and supportive instructors) to reinforce all of your efforts toward the goal. Perhaps you will identify a friend to go to the movies with following each practice exam, as a way of gaining social reinforcement for studying. Or, perhaps you will encourage your family members to remind you to stop surfing the Internet when you should be writing your behavior plan for ABA class.
Use shaping, chaining, self-management, and behavioral momentum protocols, and every other strategy covered in your coursework, to help propel yourself to the finish line.
Once you reach your goal of becoming a BCBA, you will not only have reached your personal and professional goal, but you will have created one more resource: another practitioner in the field to help deliver the magic of ABA to help countless people in need.
Kylan Turner is a faculty member at Purdue Global. The views expressed in this article are solely those of the author and do not represent the view of Purdue Global.
For additional information about the BACB credential and its eligibility requirements, refer to the BACB's website (www.bacb.com).
---
---
Your Path to Success Begins Here
Learn more about online programs at Purdue Global and download our program guide.
Request Information