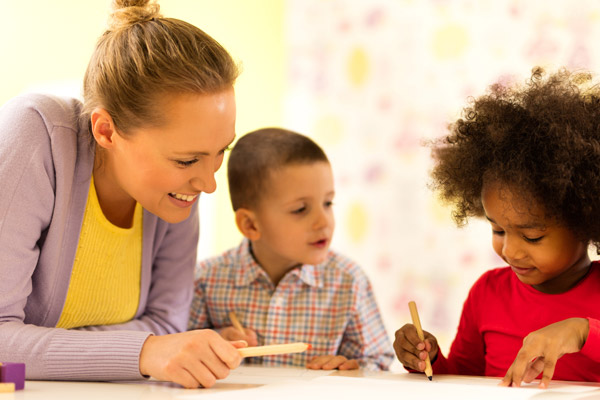 April 5, 2016 | Brian Craig, Full-Time Adjunct Faculty

In 2015, Georgia, Hawaii, Mississippi, North Carolina, and South Dakota all passed autism insurance reform laws. North Carolina, the fifth state to adopt autism insurance reform legislation, passed North Carolina Senate Bill 676 (also known as the "Autism Health Insurance Coverage) in the final day of the legislative session. The new law requires large group health plans to provide health care benefits to cover the screening, diagnosis, and treatment of autism in youth through age 18. The new North Carolina law, which will become effective July 1, 2016, applies only to insurance contracts renewed on or after the effective date to companies that operate only in North Carolina with more than 50 employees and who do not "self-insure."1
Specific details vary for each state that enacted reform laws in 2015. The Mississippi legislation, for example, requires coverage of autism-related services, for children ages 2 to 8, with the possibility for additional coverage if deemed medically necessary by a doctor. However, the enacted state laws require certain health insurance plans to cover the treatment of autism. Not all plan types are subject to state law and many state autism insurance laws exclude certain plan types or impose age caps that may affect coverage.
While 43 states have now enacted some form of autism insurance coverage, coverage differs widely from state to state.2 For example:
Texas expanded autism insurance benefits by eliminating the age cap for state-regulated health plans.
New Mexico expanded coverage to public employees and Kansas made such coverage permanent for state employees.
Massachusetts expanded autism insurance benefits through the state's Medicaid program.
Utah, with the highest per capita autism rate in the nation, only offers Medicaid-funded applied behavioral analysis (ABA) treatment implemented through a lottery system.3
New York's autism insurance reform law requires state-regulated insurance plans to cover the screening, diagnosis and treatment of autism spectrum disorders (ASDs).
According to the Centers for Disease Control and Prevention (CDC), autism is the fastest-growing developmental disability, occurring in about 1 in 68 children across all racial, ethnic, and socioeconomic groups.4 More than 3.5 million Americans live with an autism spectrum disorder. CDC also notes that the prevalence of autism in U.S. children increased by 119.4% from 2000 (1 in 150) to 2010 (1 in 68).
With the increased rate and awareness of autism, many legal and policy questions arise, especially in the context of state insurance laws. In addition, there are states that have not yet adopted autism insurance reform laws; this includes Alabama, Idaho, North Dakota, Ohio, Oklahoma, Tennessee, and Wyoming. Individuals in states that have not yet adopted autism insurance reform laws and individuals in states with only limited coverage may wish to contact their state legislators to advocate change.
---
---
Your Path to Success Begins Here
Learn more about online programs at Purdue Global and download our program guide.
Request Information