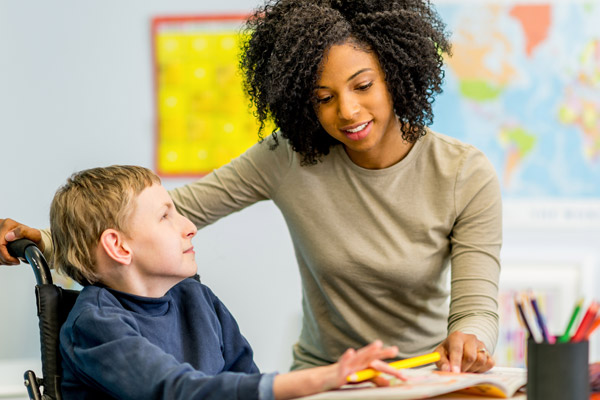 April 5, 2016 | Nelly A. Dixon, EdD, BCBA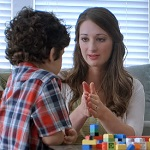 The field of applied behavior analysis (ABA) is highly recognized and commonly used as an effective methodology for teaching individuals with Autism Spectrum Disorders (ASD) a variety of socially significant skills in the areas of language, academics, behavior, and socialization. Using a systematic, scientifically based model of treatment, individuals with ASD can acquire skills that increase their overall independence and quality of life.
ABA serves as an effective treatment model for individuals across the lifespan, from toddlers to adults, and can be implemented throughout all environments—homes, public and private schools, job sites, group homes, residential facilities, and one's community. Since ABA techniques are implemented with individuals to develop skills and behaviors that are valuable in real-life environments, treatment often occurs within the natural rather than clinical setting to promote the acquisition and generalization of basic and complex skills.
Individuals with an interest in applied behavior analysis have many options for serving the autism community. The Behavior Analysis Certification Board™ recognizes a number of certifications for individuals interested in providing treatment using ABA, including the Registered Behavior Technician (RBT), Board Certified Assistant Behavior Analyst (BCaBA), and Board Certified Behavior Analyst (BCBA).
While the range of job specific responsibilities becomes increasingly complex with each certification, all members of the ABA team provide critical pieces of the treatment puzzle for individuals on the autism spectrum. Because the field of autism and ABA are always evolving, professionals in the field are expected to remain current in their practice by participating in professional development activities, which may include attending workshops and conferences, providing supervision services, and/or conducting research.
Professionals in the field of applied behavior analysis promote changes in behavior and skill acquisition primarily through the use of reinforcements and positive behavior supports. Common responsibilities for ABA practitioners include:
Design and/or implement data collection procedures
Design and/or implement behavioral or instructional assessment procedures
Design and/or implement ABA teaching procedures, including methods used for prompting, reinforcement as part of an intervention plan
Design and/or implement procedures for behavior reduction and/or crisis intervention
Maintain documentation of services
Maintain professional and ethical practices
Applied behavior analysis is a field of practice that continues to grow; given the increased recognition by the federal government and mandated coverage by insurance companies (Autism Speaks, 2016), services are becoming more widely available to clients for whom ABA is an appropriate treatment option. As such, opportunities for qualified practitioners in the field of applied behavior analysis are expected to be in demand.

Nelly A. Dixon, EdD, BCBA, is a faculty member at Purdue Global. The views expressed in this article are solely those of the author and do not represent the view of Purdue Global. The University cannot guarantee employment or career advancement.