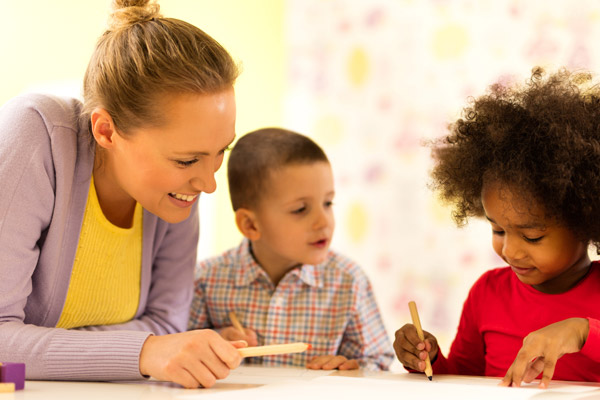 November 13, 2012 | Peg Christopher, PhD and Karen Watson, MS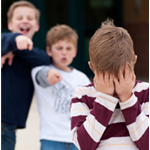 Each year, millions of dollars are spent to enhance the public health and safety of infants, children, and adolescents in the United States. These prevention efforts play a critically important role in improving the health and well-being of children, adolescents, and young adults, but don't go far enough in improving their optimal development, health, safety, and well-being. For some children and adolescents in the United States, bullying continues to be an ongoing problem that needs to be addressed in our schools and homes.
Healthy People 2020 includes a number of objectives for adolescents that can be sabotaged by bullying. While this is especially true for those who are bullied, witnessing bullying has a profound impact on those who see or hear this type of victimization and perceive it as a normal component of their family, school, or community environment. Because of this misperception, some go on to become bullies themselves. Others do little to stop the bullying or to provide support for the person who is being bullied.
Different Types of Bullying
There are different types of bullying, ranging from physical and threatening behaviors and cyberbullying, to subtle relational forms of bullying like verbal harassment, exclusion, public humiliation, and sabotage of friendships or achievements. There is a misconception that bullying is a normal part of childhood and that being bullied can build character in a child. Research shows that bullying experiences actually make children more vulnerable rather than more resilient. Victims end up feeling and actually being disliked, rejected, depressed, anxious, and lonely (Graham, 2010). The effects of bullying can haunt a person for the rest of his or her life.
Are some children more likely to be bullied than others? In a study that examined adolescent perceptions of bullying, the most common reasons for being targeted by bullies were having a different appearance or behavior (Fresen, Jonsson & Persson, 2007). Certain personality characteristics can make a child more vulnerable to bullying such as shyness, situational factors (such as moving to a new school), and delayed puberty. This is why bullying victims can often be temporary victims rather than chronic victims (Graham, 2010).
On the other hand, bullies can thrive. Research shows that bullies often have a high status among their classmates and have many friends. They are often considered popular and have high self-esteem. Research also shows that in middle school, other students consider bullies to be "cool" and popular (Graham, 2010). In spite of this, however, bullying should never be perceived by parents, teachers, mental health professionals, and other health care providers as normal because bullying behaviors can serve as a marker for more serious mental health disorders associated with violent behavior (Nickel, et. al, 2006).
Some children reinforce and bully others in similar ways because they want to gain a bully's acceptance (Olthof & Goossens, 2008). By middle adolescence, relational victimization becomes more common for boys and girls because physical aggression is not socially acceptable. Relational victimization inflicts psychological pain and is often easy to hide from others (Graham, 2010). Adolescents and others do not always perceive relational aggression as a form of bullying and may be less likely to intervene when they see or hear about someone being targeting for having a different appearance or behavior. This is unfortunate because relational aggression and victimization among adolescents reinforces norms of conformity in school environments where peer norms can sometimes encourage inappropriate dress and underachievement.
Some children and adolescents become so affected by bullying that they feel their only relief is to drop out of school completely or commit suicide. Suicidal ideation is a very real risk for victims of bullying. Research shows that victimized adolescents can fall into a pattern of social hopelessness because of their tendency to place significant importance on social relationships and the importance in being able to deal with those relationships. Social hopelessness has been found to be significantly related to victimization and suicidal ideation amongst adolescents (Bonanno & Hymel, 2010).
Social Support
Research shows that social support can help buffer victims and protect them from suicidal ideation. This social support can come from family and peers; however, family support has a stronger impact (Bonanno & Hymel, 2010). Research suggests that working with families can also lower cortisol secretions and anger in the bullies themselves, thereby improving quality of life for the bully and possibly eliminating some of the bullying behavior (Nickel et.al., 2006).Many victims and perpetrators of bullying don't feel like they can talk to their parents about what they are going through. This isolates the victims further and creates more hopelessness. It also isolates the perpetrators of bullying from adults who might be able to help them learn more adaptive coping skills for intolerance, conflict resolution, anger management, and impulse control.
Parents should keep communication lines open with their children about bullying. They need to keep a stronger stance on their children's Internet use and can work with the school's guidance counselors to educate students on the harmful effects of cyberbullying (Dilmac & Aydogan, 2010). Research shows that students' acts of cyberbullying can be explained by parental attitudes, suggesting that bullies have authoritarian parents and families that are more aggressive in nature (Dilmac & Aydogan, 2010). Parents also need to think about what they are teaching their children at home and look for ways to partner with the schools, advocating for their children's right not to be bullied. Cyberbullied students are often unwilling to tell their parents about it because they are worried that they will lose the privilege of using the Internet. Parents may tell children not to interact with strangers or disclose person information on the Internet, but neglect to discuss the risk of cyberbullying when interacting electronically with friends and classmates (Dilmac & Aydogan, 2010).
Antibullying Efforts
Research has demonstrated that short-term educational antibullying efforts in middle school have not had a large impact on bullying behavior. Schools are complex systems and what works in one context may not work in another due to factors such as different organizational structures, student demographics, and staff support (Graham, 2010). Another important factor in school antibullying efforts is teacher involvement. Research shows that many teachers are reluctant to fully embrace bullying interventions because they believe that parents are responsible for developing antibullying attitudes and there is not enough curriculum time and space for antibullying policies (Graham, 2010).
Educators need to understand that victims and perpetrators of bullying have different problems and needs. Interventions for bullies should involve strategies to control their anger and resist their tendency to blame others for their problems. Victims require interventions focused on developing more positive self-views and not blaming themselves for the harassment. Other students need to learn that a witness to bullying chooses, by his or her response, to either support or oppose bullying behaviors (Graham, 2010).
When trying to discipline bullying behavior, school administrators should focus on four different facets of the problem:
The scope of the problem
Who is being affected
The fairness of the strategy
The messages being communicated to the students (Graham, 2010)
Teachers' moral orientations regarding bullying do impact on their responses to it. More importantly, the perceived seriousness of the incident has a larger impact on their response. What the teacher perceives as serious is not always consistent with what the student perceives as serious (Ellis & Shute, 2007).
There are clearly no easy solutions in dealing with the problem of bullying in schools. Research has demonstrated that students in secondary schools can be more resistant to antibullying efforts. This could have to do with developmental factors of adolescence, whereby they may be less likely to respond to ideas and rules introduced by teachers (Hunt, 2007).
Perhaps we just need to start younger. As parents and as educators, we must catch children at a younger age to educate and enforce antibullying efforts. Some elementary schools are now initiating antibullying efforts before the pressures of adolescence commence and when children can be more open to adult redirection and advice. Antibullying efforts should take place in the home and the schools, whereby both work as a team to let children know that they deserve to feel safe and that bullying won't be tolerated.
---
Dr. Peg Christopher
Dr. Peg Christopher is an associate professor at California University of Pennsylvania in the Social Work Department. She has an extensive clinical background in both child and family therapy. Her areas of specialization and certification include crisis intervention, conflict resolution, mediation, and critical incident stress debriefing. Dr. Christopher obtained all three of her graduate degrees from the University of Pittsburgh, including a Master of Social Work in 1977, a Master of Public Health in 1992, and a PhD in Social Work in 1994.
Karen Watson, MS
Karen Watson is an adjunct faculty member for Purdue Global. This is her 12th term teaching for the Psychology Department. Her courses have included Contemporary Issues of Psychology, History of Psychology, Introduction to Psychology, and Child and Adolescent Psychology. Ms. Watson is a course lead for Introduction to Psychology. She graduated from the University of Pittsburgh with a bachelor's degree in psychology in 1992. She completed her Master of Science in Psychology from California University of Pennsylvania in 1998. After working clinically with children, adolescents, and families from 1997 to 2004, Karen began teaching online for California University of Pennsylvania in 2006. From 2008 onward, Karen joined Purdue Global. She is a wife and mother and lives in a suburb of Detroit.