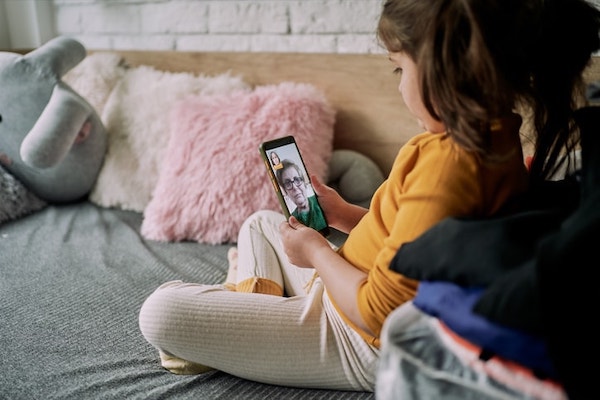 November 20, 2020 | Katherine Kellogg, BCBA, and Nelly A. Dixon, EdD, BCBA, LBA
COVID-19 has affected almost all aspects of our lives, from our jobs to how we access education and engage in social experiences. For individuals receiving applied behavior analysis (ABA) therapy, the pandemic has created significant barriers, with a particular impact on educational and social engagement.
Students all over the world have experienced some level of difficulty related to remote learning that has become the so-called "new normal" in our current times. In particular, individuals with autism and related disorders may struggle to make the same level of progress as before. Prior to the pandemic, these individuals obtained behavioral treatment face-to-face with an ABA therapist, whether in their own home or in a clinical setting. Either way, the therapist would traditionally implement structured activities using active prompting methods, facilitated play, and detailed data collection methods for measuring intervention effectiveness. More recently, due to COVID-19, the use of remote technology and telehealth options have become increasingly prevalent to provide ABA services to individuals and families.
Despite the challenges posed, the COVID-19 pandemic has also created opportunities for growth in the dissemination of behavior analytic services for children with autism and other developmental, emotional, and behavioral disabilities. Research published in the Journal of Applied Behavior Analysis shows that the use of telehealth to implement behavior analytic services has shown positive outcomes, as reported by both practitioners and caregivers. In addition, as noted by the Council of Autism Service Providers' March 2020 publication on the Practice Parameters for Telehealth-Implementation of Applied Behavior Analysis, many health care providers have now approved payment for telehealth services. This further increases the viability of telehealth applications in ABA. As a result, practitioners who work in the field of ABA therapy would benefit from incorporating an understanding of telehealth processes into their educational and professional practices.
Challenges of ABA Teletherapy During COVID-19
Some challenges with teletherapy include limited access to technology, maintaining privacy, and controlling the therapy environment. Ways to help with these challenges include creating a specific area in the home for the teletherapy to occur. Having a designated area for therapy will help minimize distractions, ensure adequate lighting, and establish consistency for both the parent and the child. Also, it is important that the therapist provides a secure environment that maintains confidentiality while implementing telehealth. It is important to communicate expectations from the beginning that includes obtaining consent and reviewing agreements. The role of the therapist moves from that of direct service provider to behavioral coach, so board-certified behavior analysts (BCBA) must learn to adjust their service model accordingly in order to maximize the therapy outcomes.
Benefits of ABA Teletherapy During COVID-19 and Beyond
Some of the things we can do via telehealth include training caregivers to implement interventions, assess generalization and maintenance of skills, and observe new behaviors. Coaching caregivers is an essential part of teletherapy. Parents may find this method of therapy more convenient for involvement and training. Teletherapy is a useful way to train caregivers to implement specific programs and procedures to expand their skills. This promotes generalization of skills since caregivers have direct involvement, rather than stepping back and relying on the therapist to implement the interventions. Since therapy is switching from hands-on learning to teletherapy, the therapist may assess whether skills are generalizing. If the therapy was in a clinical or school setting, the therapist may have difficulty assessing for maintenance and generalization to the home environment. In some cases, new behaviors may emerge and these can be assessed and addressed via the teletherapy model. Finally, teletherapy may be a lower cost to families which could help with accessibility of services.
Other ABA Therapy Applications
While the implementation of ABA is most commonly associated with autism and disability services, it is important to note that there are widespread applications of ABA via telehealth that are relevant and prosperous in professional opportunities. The areas of health, sport and fitness, organizational behavior management, addictions and substance abuse treatment, and clinical behavior analysis are all sub-specialties in the field of ABA that have widespread applicability to individuals seeking behavior change, whether in person or via telehealth options. More information about the various sub-specialties can be found on the Behavior Analysis Certification Board's webpage About Behavior Analysis.
In today's new normal, applied behavior analysis and the opportunities for application are ever increasing. The possibilities are almost endless, but the best time to begin is now.
Learn More About ABA Therapy
ABA is a form of therapy designed to improve and change specific behaviors like social skills or communication. It is often used to help students with autism spectrum disorder. If you are interested in learning more about ABA and autism treatments, Purdue Global offers several degree and certificate programs focused on ABA, including:
To learn more, request more information.
---
Your Path to Success Begins Here
Learn more about online programs at Purdue Global and download our program guide.
Request Information