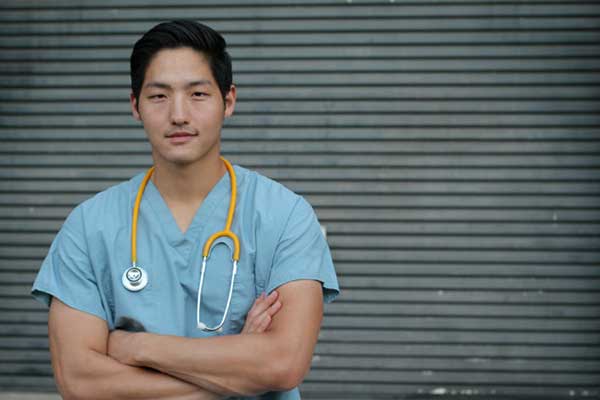 October 20, 2016 | Laura Shenkman, FNP-C, APRN, MSN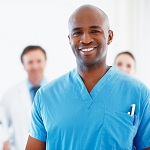 Telehealth nursing is emerging as an important component of the health care crisis solution. It is a set of competencies for all nurses to utilize. Telehealth nursing holds the promise to significantly impact some of the most challenging problems of our current health care system: access to care, cost effective delivery, and distribution of limited providers.
Telehealth nursing is defined as "the use of telehealth/telemedicine technology to deliver nursing care and conduct nursing practice." Most of us are already doing this when we talk to our patients over the phone, but with technological advancement we now have other ways to interact and care for our patients remotely through a variety of applications and services such as two-way video, email, smartphones, wireless tools, and other forms of telecommunications technology.
Sometimes telemedicine nursing is best understood in terms of the services provided and the mechanisms used to provide those services. Here are some examples:
Primary care and specialist referral services may involve a nurse practitioner or registered nurse providing a consultation with a patient or a specialist assisting the primary care provider in rendering a diagnosis. This may involve the use of live interactive video or the use of store and forward transmission of diagnostic images, vital signs, and/or video clips along with patient data for later review.
Remote patient monitoring,including home telehealth, uses devices to remotely collect and send data to a home health agency or a remote diagnostic testing facility (RDTF) for interpretation. Such applications might include a specific vital sign, such as blood glucose or heart ECG or a variety of indicators for homebound patients. Such services can be used to supplement the use of visiting nurses.
Consumer medical and health information includes the use of the Internet and wireless devices for consumers to obtain specialized health information and online discussion groups to provide peer-to-peer support.
Medical education provides continuing medical education credits for health professionals and special medical education seminars for targeted groups in remote locations.
Telemedicine has been growing rapidly because it offers four fundamental benefits:
Improved Access

– For over 40 years, telemedicine has been used to bring health care services to patients in distant locations. Not only does telemedicine improve access to patients but it also allows nurses, nurse practitioners, and physicians and health facilities to expand their reach beyond their own offices. Given the provider shortages throughout the world–in both rural and urban areas–telemedicine has a unique capacity to increase service to millions of new patients.

Cost Efficiencies

–

Reducing or containing the cost of health care is one of the most important reasons for funding and adopting telehealth technologies. Telemedicine has been shown to reduce the cost of health care and increase efficiency through better management of chronic diseases, shared health professional staffing, reduced travel times, and fewer or shorter hospital stays.

Improved Quality

– Studies have consistently shown that the quality of health care services delivered via telemedicine are as good those given in traditional in-person office visits. In some specialties, particularly in mental health and ICU care, telemedicine delivers a superior product, with greater outcomes and patient satisfaction.

Patient Demand

– Consumers want telemedicine. The greatest impact of telemedicine is on the patient, their family, and their community. Using telemedicine technologies reduces travel time and related stresses for the patient. Over the past 15 years, study after study has documented patient satisfaction and support for telemedical services. Such services offer patients the access to providers that might not be available otherwise, as well as medical services without the need to travel long distances.
Interested in learning more? Click here for an informative video that shows a telehealth scenario. This video outlines one ways a teleconsult might be conducted.
Telehealth Nursing Licensure
Nursing certification in telehealth is not required at this time; however, telehealth nursing may require an additional licensure to practice across state lines and must meet standard of care and nurses only provide care within their scope of practice.
In a non-federal setting, telehealth nurses must have a registered nurse license that complies with both state and federal regulations. In the United states the nurse licensure compact(NCL) allows registered nurses to practice across compact member's state lines.
Non-Profits Utilizing Telehealth
Telehmedicine is also being utilized in the non-profit arena. PATH is a non-profit organization focused on applying innovative technologies, such as telemedicine, to improve access to health care in a rural North Carolina community. Founded in 2012, PATH was established to improve academic outcomes by ensuring students are healthy and ready to learn. I've had the opportunity to work for PATH, heading up this initiative as a provider delivering primary care to 3 school-based health centers. Their telemedicine program now supports these school-based sites, providing health care access for more than 2,000 potential patients.
PATH is working to achieve their goal of improving access to care and academic outcomes, addressing certain challenges:
Clear visual communication between patient exam site and remote provider in order to properly diagnose and treat the medical issues at hand.
Multiple school-based health clinics supported by just one nurse practitioner and a small staff of school nurses with frequent turnover.
Rural site locations require equipment/technology that won't frequently fail or need service - limited on-site IT resources.
Limited funding for smaller school programs (fewer than 100 students), with flexibility to adapt to growing program needs.
PATH's other accomplishments include:
More than 3,000 potential pediatric patients in a low income, rural area now have immediate access to health care.
Health care is delivered to all the students in a school district using a single nurse practitioner, creating a cost-effective alternative to traditional school based health centers.
Telemedicine consult process is simplified for the presenter, patient and remote provider through an easy-to-use interface and real-time collaboration.
Increased program utilization with minimal on-site staff training and real-time access to remote provider.
Children are connected to pediatric psychiatry specialists, improving student's adherence to follow-up schedules with fewer missed school days.
Looking Ahead
There is no denying that many changes must be made in the health care delivery system in order to meet the needs of all people and improve the health of our nation. Because of advances in technology over the past 2 decades, telehealth has greatly improved patient access to health care and equipped providers with innovative tools to provide quality health care to a larger population. The health care climate demands an innovative approach to health care delivery with an attention to scalable and sustainable models. Telehealth, and the use of nurse practitioners and registered nurses, will be an integral part of these new models.
And if you are considering pursuing a nursing degree, we invite you to find out more about Purdue Global's School of Nursing and explore our undergraduate and graduate degree offerings.